Clearfield County's Downtown DuBois Inc. Receives $50,000 Grant to Help Local Businesses, Property Owners
Meeting Held to Discuss Future Outdoor Recreation Options at Denton Hill State Park
Federal Grants Awarded for Airport-related Projects
---
From my family to yours!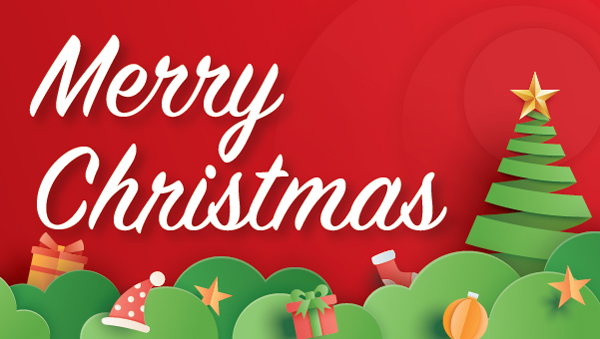 I hope you have a Merry Christmas filled with joy and blessings.
Clearfield County's Downtown DuBois Inc. Receives $50,000 Grant to Help Local Businesses, Property Owners
A total of $6 million in Keystone Communities Program grants were awarded earlier this week to 34 projects in 22 counties across Pennsylvania.
Of the 34 projects to receive awards, one is located in Clearfield County: the Downtown DuBois Inc. received $50,000 to continue its façade program, which improves downtown DuBois by offering grants to businesses and property owners.
The Keystone Communities Program, administered by the Department of Community and Economic Development, supports towns and cities with initiatives that grow and stabilize neighborhoods and encourage partnerships between the public and private sectors. Projects that have been supported by the program include façade grants for businesses, accessible housing projects, public infrastructure improvements, and other projects to strengthen communities and downtown districts.
Communities may wish to consider designation through the KCP program as a Keystone Main Street, Keystone Elm Street, Keystone Enterprise Zone, or Keystone Community. Designation is an opportunity for targeted investment and development including the identification of specific needs for investment and/or development and the design and implementation of a strategy to address those needs.
Designation applications are accepted at all times. Competitive funding applications are accepted July 1 through August 31.
Meeting Held to Discuss Future Outdoor Recreation Options at Denton Hill State Park
I participated in an open forum last week at Potter County's Denton Hill State Park for potential vendors interested in operating future outdoor recreation opportunities at the park.
The meeting of more than 30 people, including three potential vendors and concerned citizens, provided feedback to representatives of the state Department of Conservation and Natural Resources (DCNR), which is seeking to determine the most cost-effective and successful way to operate a four-season recreation center at the park.
DCNR has indicated it would like resume downhill skiing as a seasonal activity for the park (ski operations were suspended following the termination of the ski concession agreement during late 2014) and provide other seasonal recreational opportunities. However, as noted during last week's meeting, due to changes in regional climate, DCNR was urged to market the park facilities not just to potential ski concessionaires, but to those interested in running four-season operations to make Denton Hill a thriving destination that drives interest in outdoor recreation and economic opportunities in Potter County.
A solicitation for proposals (SFP) to operate a downhill ski and four-season recreation center at the state park was issued earlier this year, but DCNR did not receive any proposals. Last week's meeting was an attempt to gather more information before issuing a second SFP.
Federal Grants Awarded for Airport-related Projects
The Federal Aviation Administration (FAA) recently announced the awarding of the first year of airport grants (under the existing Airport Improvement Program and Passenger Facility Charge Program) from the five-year Infrastructure Investment and Jobs Act (IIJA).
Pennsylvania airports received a total of nearly $70.676 million dollars. In the 25th Senatorial District, recipient airports include McKean County's Bradford Regional Airport ($295,000); Clearfield County's Clearfield-Lawrence Township Airport ($159,000); Elk County's St. Marys Municipal Airport ($159,000); Jefferson County's DuBois Regional Airport ($159,000) and Punxsutawney Municipal Airport ($110,000); and Tioga County's Wellsboro Johnston Airport ($159,000).
According to the FAA, the money can be invested in runways, taxiways, safety and sustainability projects, as well as terminal, airport-transit connections and roadway projects.