In this update:
Giving Thanks for Our Blessings
An Opportunity to See Directly the Godly Heritage of Our Nation
Jefferson, McKean County Projects Receive Nearly $5 Million in RACP Grants
Local Food Banks Benefit from Hunters Sharing the Harvest
Limiting the Hassle of Thanksgiving Travel
PennDOT Talks Winter Preparations
Please Support Small Businesses with Holiday Shopping
Resources Available for Grandparents Raising Grandchildren
Grants Available to Help Retrofit Older Tractors to Prevent Rollovers
Public Urged to Engage with Broadband Map Accuracy
---
Giving Thanks for Our Blessings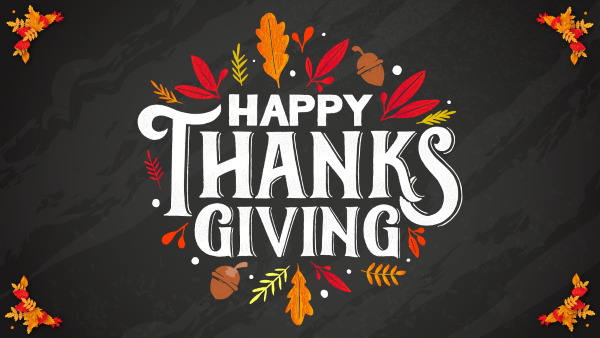 As we gather together with family and friends this Thanksgiving weekend, I would like to share a couple of Thanksgiving proclamations from our history. They are worth reading and reflecting.
The first is from Nov. 29, 1779 by President (then the term for Governor) of Pennsylvania Joseph Reed (1741-1785) giving glory and honor to Almighty God and expressing the written gratefulness of our U.S. Congress and The People of Pennsylvania and the United States for His hand in the deliverance of our nation and the abundance with which we had been (and still are) blessed with as a result of His favor. Please use this link for the full text.
The next is more current and demonstrates this nation's continuing gratitude for what God has provided:
"Let all of us, in accordance with our hallowed custom, foregather in our respective places of worship or in our homes and offer up prayers of thanks for our manifold blessings. Let the happiness which stems from family reunions on Thanksgiving Day be tempered with compassion and inspired by an active concern for those less fortunate in our own country and in other lands; and let us ask God's continuing help and guidance in our conduct, both as individuals and as a Nation." — President Dwight Eisenhower, Thanksgiving Day 1957
Please take time to reflect on the people and the prosperity (all of us in America live better than most of the world) and, with humility, give thanks to The One Who gave us these blessings. I wish you and your loved ones a happy Thanksgiving filled with warmth and gratitude.
An Opportunity to See Directly the Godly Heritage of Our Nation
Last week and through the weekend, I was blessed to be one of many state legislators from around the country to assemble in Dallas, TX for an event hosted by Wall Builders. It is a biblically-based organization that has the largest private collection of documents written by our Founder Father. I was actually able to hold documents written by Thomas Jefferson and Ben Franklin!
Our Founders, from Pennsylvania's founder William Penn to those who signed the Declaration of Independence and the U.S. Constitution, were men of faith. It was amazing to look at the documents, in the handwriting of those individuals, which directly contradict the narrative of those who would misrepresent these men and attempt to claim America is not founded on the principles found in the Bible.
Jefferson, McKean County Projects Receive Nearly $5 Million in RACP Grants
Three Redevelopment Assistance Capital Program (RACP) grants, with a combined total of nearly $5 million, have been awarded to projects in Jefferson and McKean counties, according to Sen. Cris Dush (R-25).
In Jefferson County, a $1.1 million grant was awarded to the Jefferson County Dubois Area Vocational Technical School (Jeff Tech), located in Winslow Township, for a project to construct, equip and furnish a new facility to house Jeff Tech's Farm-to-Refrigerator training program. The new facility will serve both secondary and adult students seeking to acquire skills for employment in the meat processing industry.
The Jeff Tech project will help reduce an identified bottleneck in the local meat supply chain as well as provide area secondary and adult students with new, marketable skills in a resilient industry within our region. Large corporations have increasingly consolidated their meat processing facilities and they have not been in Central Pennsylvania. This hurts local Pennsylvania farmers. Increasing employment opportunities and helping address challenges faced by our region's meat processing industry will benefit our local communities as well as enhance the economic sustainability of family farms in the region.
The Lutheran Home at Kane, located in Kane Borough, McKean County, was awarded a $2.44 million grant for the addition of an Alzheimer's/Dementia unit to the facility as well as redesign access to the facility to account for varying degrees of patient acuity, creating separate entrance routes for air ambulance (helicopter), ground emergency transport vehicles (EMS) and private vehicle traffic.
The Lutheran Home at Kane provides high-level care across a broad spectrum of programs including independent living, personal care and long-term care, all of which benefit the community. As I've talked with community leaders over the past two years I've learned of their excellent reputation as well as the increasing need in the Kane area for what the Lutheran Home provides. Not only will these upgrades improve the care, safety and quality of life for those residing in the facility, they will also allow The Lutheran Home to increase its number of employees from the 138 current employees to 148 during the next three years.
Also in McKean County, the Bradford Regional Medical Center in Bradford City was awarded a $1,071,250 grant to begin to improve the facility's roof, emergency drop off area lots, HVAC system, two elevators and wi-fi capabilities. The new management team at BRMC headed off some of the planned closures of services and have turned a corner in keeping the hospital open. They are on the right track and this investment in the community will help the region in efforts to get more of our working class folks to return to the area and companies more willing to invest.
Every small, rural town can benefit from a fully functioning hospital, and Bradford is fortunate enough to have one that not only provides quality, needed care, but also serves as one of the area's largest employers and a positive factor in attracting other employers to the region. With the planned upgrades, BRMC will enhance its ability to both serve the Bradford area and be an integral part of McKean County's future.
All three projects are focused on improving the lives of those living in Jefferson and McKean counties, whether by increasing employment opportunities and the availability of skilled meat processors, or through the expansion of health care facilities to ensure accessible quality health care for our rural communities. I'm happy to have supported these important investments in the 25th District.
RACP is administered by the Office of the Budget for the acquisition and construction of regional economic, cultural, civic, recreational, and historical improvement projects. RACP projects are authorized in the Redevelopment Assistance section of a Capital Budget Itemization Act. They must have a regional or multi-jurisdictional impact and generate substantial increases or maintain current levels of employment, tax revenues, or other measures of economic activity.
Local Food Banks Benefit from Hunters Sharing the Harvest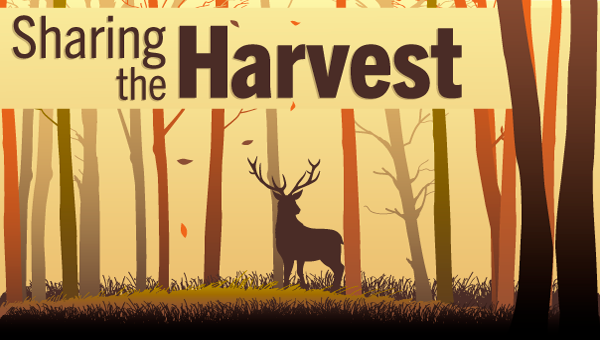 In 2021, Pennsylvanians participating in Hunters Sharing the Harvest donated 187,000 pounds of venison to families in need, helping to make their holidays brighter.
Hunters Sharing the Harvest allows hunters to donate their extra venison to food pantries and community assistance centers across Pennsylvania via a statewide network of butchers. Over the last 31 years, the program has distributed nearly 2 million pounds of donated meat.
An average-sized deer will provide enough high-protein, low-fat meat for 200 meals. Hunters Sharing the Harvest is a registered 501(c)(3) nonprofit charity funded by public and private sources. Hunters wanting to help can find the nearest participating meat processor here.
Limiting the Hassle of Thanksgiving Travel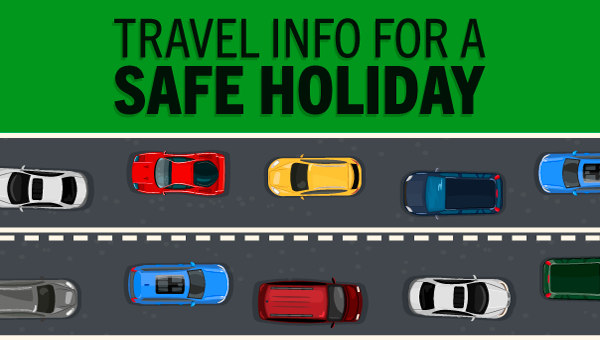 Nearly 55 million Americans are expected to travel 50 miles or more from home this Thanksgiving. That's a 1.5% increase over 2021 and 98% of pre-pandemic volumes.
One way to get the most current and relevant Pennsylvania traffic information without taking your eyes off the road or your hands off the wheel is the 511PA app. 511PA provides real-time, hands-free traffic advisories for every state roadway in Pennsylvania, and for major roadways in neighboring states of New Jersey and West Virginia.
The Historic Holiday Traffic page allows users to see how traffic speeds on the Wednesday before and Sunday after Thanksgiving in 2019 and 2021 compare to traffic conditions during a typical, non-holiday week. Users can choose their region and view an hour-by-hour, color-coded representation of traffic speeds to help them decide the best times to travel during the holiday.
AAA says traffic will be lighter before 8 a.m. and after 8 p.m. on Wednesday. On Thanksgiving, the best travel times are before 11 a.m. and after 6 p.m.
PennDOT Talks Winter Preparations
Earlier this week, officials from four Pennsylvania Department of Transportation (PennDOT) districts held a combined media event to discuss winter preparations and how the central Regional Transportation Management Center (RTMC) assists with situational awareness for the traveling public.
RTMC services include 24/7 monitoring and posting of road and bridge restrictions/closures, managing traffic related and weather-related incidents, and oversight of the Intelligent Transportation System, which includes traffic cameras, message boards and Highway Advisory Radio.
PennDOT, as part of a signage pilot project, has also deployed variable speed limit, or VSL, signs, at 63 locations throughout the state, including 21 spots along I-80 in Clearfield (mile marker (MM) 100-133) and Clinton (MM 182-193) counties, and 6 locations on I-80 in Clarion and Jefferson counties on the approaches to Emlenton Bridge (MM 42-45), North Fork Bridge (MM 78-81), and Kyle Lake Bridge (MM 92-95).
When visibility or roadway conditions call for lower speeds, the VSLs help to quickly reduce speed limits—displaying the lower speed limit vividly for motorists. When speed limits are reduced, a yellow light at the top and bottom of the VSL will be flashing to further ensure motorists are aware of the change.
For more information on PennDOT's winter preparations and additional winter-driving resources for motorists, visit the department's winter website. Motorists can also check conditions on more than 40,000 roadway miles, including color-coded winter conditions on 2,900 miles, by visiting www.511PA.com.
Please Support Small Businesses with Holiday Shopping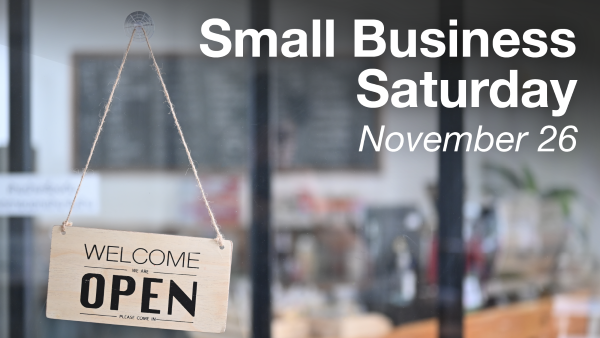 While online shopping has its place, local small businesses with brick-and-mortar stores and owners who live nearby are a huge asset to communities.
Getting to know local shop owners has benefits as well. They get to know the needs of the community which helps them direct the money they contribute to local organizations that provide services. It's also just nice to make personal relationships with the owners and other shoppers. Personal interactions are far healthier than those on-line through social media.
Small Business Saturday is a reminder that these businesses create 65% of jobs in Pennsylvania, and the holiday shopping season is a great opportunity to support them.
Many of the goods and services offered by these businesses are locally sourced or crafted, so the effect of buying local is multiplied. Please support our local employers this season and year round.
Resources Available for Grandparents Raising Grandchildren
November is National Family Caregiver Month, a time to recognize and honor family caregivers across the country as well as raise awareness of caregiving issues, educate communities and increase support for caregivers.
According to the U.S. Census Bureau, in 2016, there were more than seven million grandparents living with their grandchildren, and over two million were responsible for their grandchildren's basic needs. In Pennsylvania, it is estimated that nearly 260,000 children live in households headed by grandparents or other relatives.
Because of the ongoing substance abuse and overdose epidemic, many grandparents have assumed the role of parents due to their child participating in a substance use treatment program, incarceration, or sadly, loss of life to an overdose.
The Pennsylvania departments of Drug and Alcohol Programs, Human Services (DHS), and Aging (PDA) offer a variety of resources for grandparents who are raising grandchildren including PDA's Caregiver Support Program and DHS's PA KinConnector – clink on the links for more information about those programs, and here for an extensive list of resources located throughout the state.
Grants Available to Help Retrofit Older Tractors to Prevent Rollovers
A three-year $250,000 grant from the Pennsylvania Department of Community and Economic Development to Penn State University will allow Pennsylvania farmers to get state reimbursement to pay for retrofitting their older tractors with life-saving rollover-protection structures, often referred to as ROPS.
Farmers are eligible for a 70% reimbursement through the Penn State program for the average $1,200 cost of the ROPS, with a $500 cap on their out-of-pocket costs.
Tractor rollovers are the most frequent cause of death on farms, greatly contributing to the occupational fatality rate for farmers that is 800% higher than other industries, according to Judd Michael, PSU professor of agricultural and biological engineering. Michael noted that seven out of 10 farms go out of business within five years of a tractor-overturn fatality.
Penn State's Department of Agricultural and Biological Engineering is partnering with the Northeast Center for Occupational Health and Safety to administer the initiative. Interested parties should go to https://www.ropsr4u.org/ to learn more about the ROPS program, get on the waiting list and be approved for funding. They can also email Peggy Newel at png1@psu.edu to request more information.
Public Urged to Engage with Broadband Map Accuracy
I'm urging the residents, businesses and local governments of the 25th District to provide feedback for the recently released maps by the Federal Communications Commission (FCC) that show areas served and unserved by high-speed internet.
The FCC will dedicate resources based on states and areas with the greatest need based on data collected throughout the challenge process. To ensure tax dollars are properly directed to areas still in need of access to high-speed internet, these maps must be as accurate as possible. In Pennsylvania, the Pennsylvania Broadband Development Authority is the state's single point-of contact for the Commonwealth to drive out taxpayer dollars to eligible projects to improve access to high-speed internet in unserved and underserved communities.
The FCC map can be accessed at https://broadbandmap.fcc.gov/home. Residents, businesses, local governments and broadband providers can submit challenges through the website.
The challenge process will run through Jan. 13, 2023.