In this Update:
Reinforcing State Law for Second Amendment Rights
Approving Tax Reform Measure for Small Business Employers
Helping PA's Economy and Veterans
Financial Assistance Available Soon for Homeowners
Control Your Electricity Costs with PA Power Switch
PA Treasurer Garrity Visits Penn Highlands DuBois to Promote Keystone Scholars Program
Living Independence for the Elderly-LIFE Ribbon Cutting
Donut Bandit Bikes & Boards Ribbon Cutting
FEMA's Assistance to Firefighter Grant Program Accepting Applications
Applications Being Accepted for Recreation Economy for Rural Communities Planning Assistance
PA DEP Offers "DEP Grants 101" Webinar
---
Reinforcing State Law for Second Amendment Rights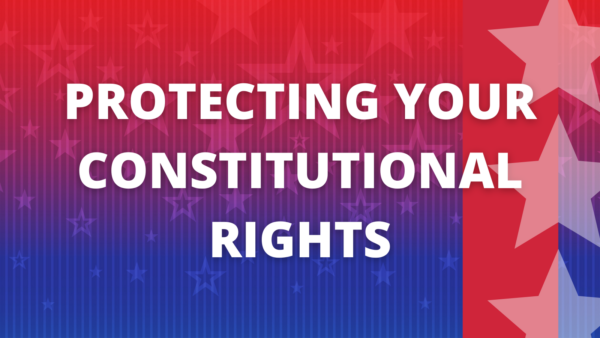 The Senate voted to reinforce Pennsylvanians' Constitutional right to bear arms while continuing to safely protect our communities by preventing municipalities from bypassing state law prohibiting them from regulating firearms and ensuring those legally allowed to own a gun can carry it openly or concealed, without needing a permit.
Firearms ownership is a Constitutional right that should not be subject to infringement or questioning, as is provided for in the constitutions of both the United States and Pennsylvania, as well as Commonwealth statute.
Senate Bill 448 allows for an individual or member organization to sue a county or municipality that implements a local firearms ordinance in violation of existing state law; allows for individuals adversely affected by local action to seek relief and damages; puts the burden on the municipality to defend its actions instead of placing the burden on the individual; and makes it clear the General Assembly is the only elected body that is responsible for passing legislation related to the right to bear arms.
The legislation seeks to maintain uniformity in gun laws across the state and level the playing field for gun owners by allowing recovery of legal fees and damages if the municipality is found in violation of the state's preemption law.
We also passed my Senate Bill 565 which allows for law abiding citizens to carry guns in a concealed manner without a license. Use of firearms, whether criminal or for self-defense, is still controlled by other Pennsylvania statutes that remain unchanged.
When I drafted this legislation, we also took care to allow for the issuance of a concealed carry permit for those of us who wish to be able to carry concealed within states that have reciprocity agreements with Pennsylvania under the current system. We wanted to ensure this legislation did not negate your ability to carry in those states if Pennsylvania residents wanted to travel to them.
Both bills now head to the state House of Representatives for consideration.
Approving Tax Reform Measure for Small Business Employers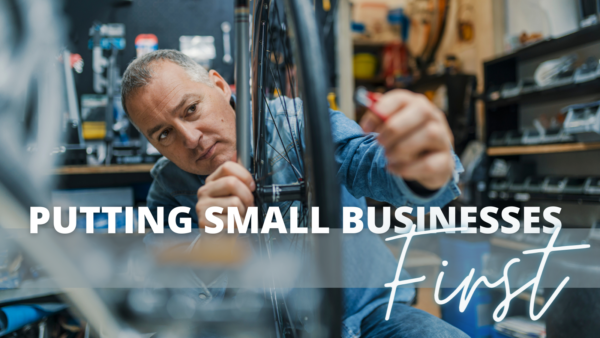 The Senate approved legislation to advance small business tax reform that would help move Pennsylvania out of a pandemic economy and create jobs for Pennsylvanians.
Senate Bill 347 would eliminate a disadvantage faced by Pennsylvania small businesses when competing with those in other states. Under federal tax law, a "like-kind" exchange under the Internal Revenue Code allows for tax deferral when property is exchanged for similar property. This long-standing federal provision allows employers to invest in the job-creating assets businesses need to remain competitive. It's discouraging that every state but Pennsylvania provides for a similar deferral on the state level.
The bill will now be sent to the House of Representatives for consideration. It is part of a Small Business Tax Reform Package to help employers recover from the COVID-19 pandemic and mandated shutdowns. Small businesses create 65% of the jobs in the commonwealth.
The Senate previously passed Senate Bill 349 to bring state tax law governing expense deductions in line with federal law, eliminating the unequal treatment of small businesses in Pennsylvania. The increase in limits makes it easier for employers to buy equipment and to invest, which promotes job growth.
Helping PA's Economy and Veterans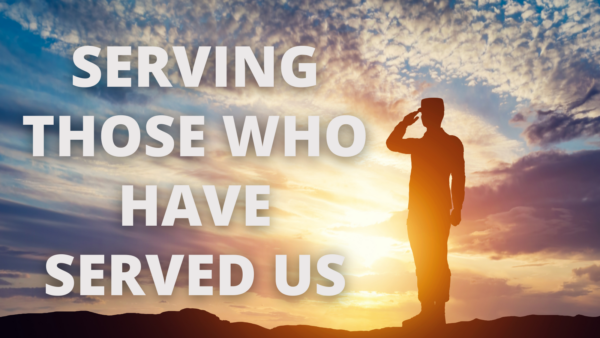 To support Pennsylvania's economy and veterans, the Senate supported legislation that would establish a Veteran-owned Business Loan Guarantee Program and would clarify the Veterans Preference Law to include veterans who served honorably but were discharged with a disability before completing their initial obligation.
Senate Bill 830 would create a program providing loan guarantees to commercial lending institutions that make loans to veteran-owned businesses. The program would authorize the Commonwealth Financing Authority to guarantee up to 50% of the outstanding principal of the loan, limited to $250,000 for any one loan.
Senate Bill 849 would add an exemption for those with a disability discharge and would ensure that veterans with medical discharges receive the preference with seeking careers within the Commonwealth.
Both bills now move to the House of Representatives for consideration.
Financial Assistance Available Soon for Homeowners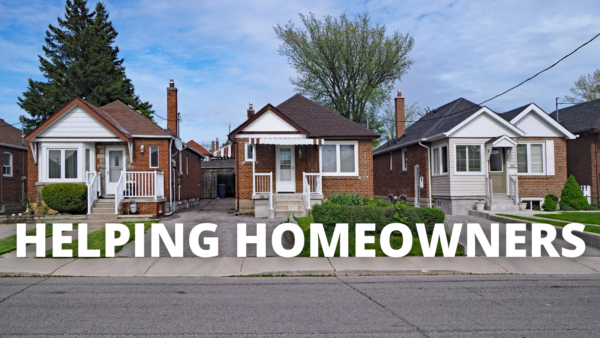 Pennsylvania has been allocated $350 million through the federal Homeowner Assistance Fund (HAF) to help homeowners behind on their mortgage and other home-related expenses due to the pandemic. The Pennsylvania Housing Finance Agency (PHFA) will administer the program and is working to develop the Pennsylvania HAF program, which must be approved by the U.S. Treasury before it can become operational.
Pennsylvania's program will include an online and mobile application portal. Applicants will be able to apply and submit required documentation through the web-based application or may be assisted by a third-party counseling agency.
The program is expected to be available in the coming months, but homeowners may sign up now to receive updates about the financial relief. Click here to be notified or for more information.
Control Your Electricity Costs with PA Power Switch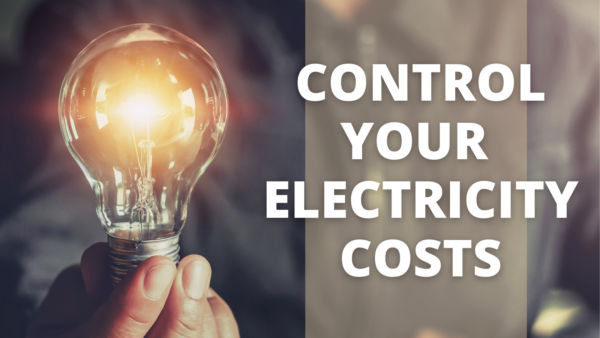 As electric costs are on the rise and only projected to worsen throughout this winter, there has never been a better time to be proactive about controlling your electricity costs.
You can shop for your electricity and choose your supplier, regardless of your local utility, by researching your options on PAPowerSwitch.com.
Under state law, you have the option to switch to a competing supplier which can offer the lowest price or provide a specific service you want such as green or renewable energy. The electric utility that distributes your electricity will remain the same. You would simply be taking advantage of the power of competitive retail electric shopping to see if a better price is available with a supplier.
PAPowerSwitch.com offers comparison data regarding price, fixed-price contract terms, renewable content, deposit/cancellation fees and other consumer information.
As always, ensure you read all of the terms and conditions before signing up with a new supplier. If the rates are only guaranteed for a short period, you may want to look at another of the several options available.
PA Treasurer Garrity Visits Penn Highlands DuBois to Promote Keystone Scholars Program
State Treasurer Stacy Garrity on Friday, Nov. 12, toured the campus of Penn Highlands DuBois, including the hospital's maternity unit, to promote the Keystone Scholars program, which kickstarts every Pennsylvania baby's education savings with $100.
Treasurer Garrity said that before we know it, the future of our Commonwealth will be in the hands of children being born today. She praised the doctors and nurses in the Penn Highlands maternity unit who she said clearly love the babies in their care and want them to succeed.
And, as she noted, we know Keystone Scholars can make a tremendous difference in the lives of children, with research showing that children with even a modest amount in education savings are three times more likely to enroll in higher education, and four times as likely to graduate.
What I love about this program is that it allows our young people to become educated in the career path of their choosing. A four-year college education is absolutely not for everyone yet everyone needs education for their careers. The Keystone Scholars program doesn't discriminate against those who choose careers which require technical and apprenticeship programs for their career development.
Keystone Scholars automatically provides $100 to every baby born to a Pennsylvania family on or after Jan. 1, 2019, to be used for that child's post-secondary education expenses. The $100 is invested by Treasury and grows alongside the child. Families are encouraged to open their own PA 529 College and Career Savings Program account to continue saving for their child's future.
Keystone Scholars and PA 529 accounts can be used for qualified higher education expenses, including tuition, fees, computers, required equipment, books and more at vocational or technical schools, qualified apprenticeship programs, community colleges, and four-year colleges or universities in Pennsylvania or even across the country.
Penn Highlands DuBois is one of seven hospitals in the Penn Highlands Healthcare system, which also includes Penn Highlands Brookville, Penn Highlands Clearfield, Penn Highlands Elk, Penn Highlands Huntingdon, Penn Highlands Mon Valley, and Penn Highlands Tyrone. Each facility is the largest employer in its community.
Living Independence for the Elderly-LIFE Ribbon Cutting
On Monday, Nov. 8, Living Independence for the Elderly of Northwestern Pennsylvania-LIFE-NWPA held a ribbon cutting ceremony for their new facility located at 103 N Front Street in Clearfield, PA. The new facility is the sixth and newest center for LIFE-NWPA.
The ribbon was cut by James Stewart and he was assisted by Laura Lyons, Executive Director of the facility.
LIFE-NWPA opened their doors officially on Nov. 1 at their new location; they currently serve Erie, Crawford, Mercer, Warren, Clarion, Venango, Jefferson, Forest, Elk and Clearfield.
To learn more about LIFE's programs and hear what the Clearfield Center has to offer, call 1-844-456-5433 or email info@lifenwpa.org.
Congratulations to LIFE-NWPA and their new Clearfield facility.
Donut Bandit Bikes & Boards Ribbon Cutting
Delayed by the COVID-19 pandemic, the ribbon cutting ceremony for Donut Bandit Bikes & Boards was held on Friday, Nov. 5, 2021.
Doug Hess, owner of Donut Bandit Bikes & Boards, opened the doors of his shop, located at 229 Main Street in Brookville, PA, in November 2020, but because of the pandemic, he decided against holding a grand opening event.
Donut Bandit Bikes & Boards sells and repairs bikes and skateboards, and also offer bike and electric bike rentals.
Doug said he was thankful and appreciative for all the support from the community and for the assistance from Jason Strohm, who works for Clarion University's Small Business Development Center.
FEMA's Assistance to Firefighter Grant Program Accepting Applications
The federal fiscal year (FY) 2021 Assistance to Firefighters Grant (AFG) Program application period opened earlier this week (Nov. 8), with the application period set to close on Dec. 17, 2021, at 5:00 p.m.
The program, run through the Federal Emergency Management Agency (FEMA), provides grants that fund critically needed resources to equip and train emergency personnel, enhance efficiencies and support community resilience.
More information about the grant program and how to apply is available at fema.gov/grants/preparedness/firefighters.
Applications Being Accepted for Recreation Economy for Rural Communities Planning Assistance
A second round of planning assistance is available through the U.S. Environmental Protection Agency's Recreation Economy for Rural Communities (RERC) program.
Applications are being accepted through Nov. 22, 2021 for the second round, and an information about how to apply for the program is available on the RERC website.
Through the RERC, partner communities work with a planning team to identify strategies to grow their local outdoor recreation economy, strengthen their downtown, and conserve and sustainably use forests and other natural assets.
Past RERC projects have included improving access to trails and nearby natural attractions, promoting outdoor-oriented businesses, expanding lodging and other services for visitors, supporting economic growth and amenities in downtowns, and ensuring that residents and visitors from all backgrounds can access and benefit from outdoor recreation opportunities.
PA DEP Offers "DEP Grants 101" Webinar
Drawing on the feedback received through the grants outreach survey done by the agency, the Pennsylvania Department of Environmental Protection (DEP) is offering a live webinar, called "DEP Grants 101," on Thursday, Dec. 2 at 11 a.m.
The free webinar will cover topics helpful to those who've never applied for a DEP grant and may not know that DEP offers funding to help them improve the environment in their community or at their school or place of business. The webinar may also be useful for organizations that have applied for grants but would like a refresher on the basics of DEP grants.
Speakers for the webinar will include Michele Devaney, Director, DEP Grants Office, and John Brakeall, Regional Coordinator, DEP Environmental Justice Office. Any questions about the webinar should be directed to Michele Devaney at (717) 705-3568 or mdevaney@pa.gov.
You can register for the webinar HERE.