In this Update:
Disapproving Pennsylvania Joining the Regional Greenhouse Gas Initiative
Overcoming Barriers to Quality Health Care
Senate Approves Bill to Boost Gifts to Charities
PennDOT Collecting Final Public Comment on Bridge Tolling
Heating Assistance Program Open Now
Senate Passes Bill to Crack Down on Evading Arrests
Working to Ban Deceptive "Spoofing" Phone Calls
PA Farm to School Grant Program Announces Awards
Fish and Boat Commission is Accepting Boating Facility Grant Applications
Dave Conklin honored as the 2021 Best Brand Ambassador
Punxsutawney Christian School Visits the Capitol
---
Disapproving Pennsylvania Joining the Regional Greenhouse Gas Initiative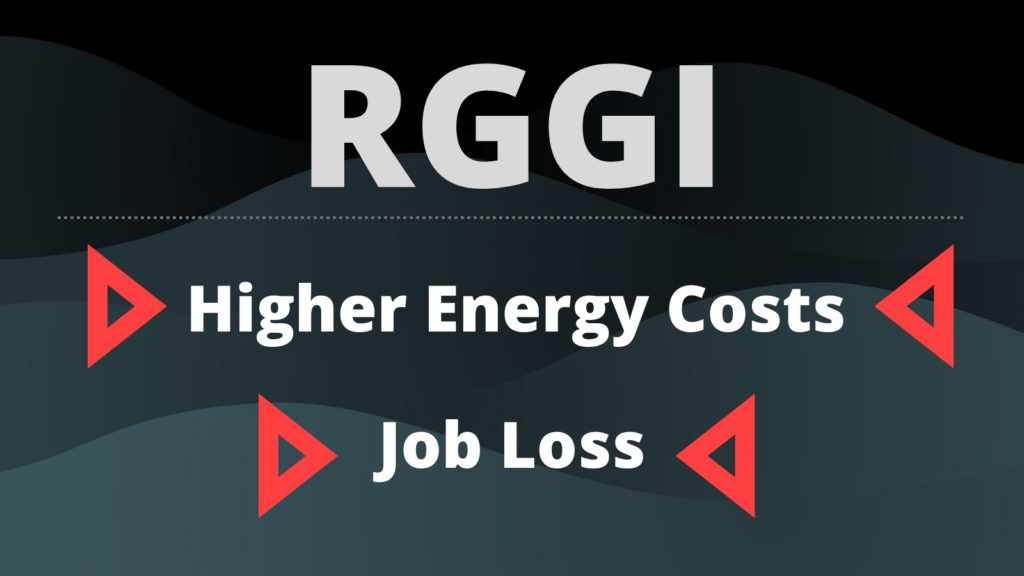 Seeking to assert the Pennsylvania General Assembly's role regarding the Commonwealth entering into multi-state compacts and levying taxes, the state Senate voted to disapprove a regulation by the state Environmental Quality Board (EQB) to have Pennsylvania join the Regional Greenhouse Gas Initiative (RGGI).
Gov. Tom Wolf three years ago said Pennsylvania was doing a great job reducing carbon dioxide (CO2) emissions, and that it wasn't necessary to sign on "to something we're already doing a better job on."
However, two years ago the governor flip-flopped and then circumvented the legislative process, unilaterally forcing Pennsylvania to join the current 11-member coalition of RGGI states. No other RGGI state has joined the coalition without the approval of that state's legislature, and none of the other states comes close to having Pennsylvania's number of electricity production facilities.
The RGGI coalition operates what is called a CO2 "cap-and-trade" program, though the cost of the "emission allowances" traded within the program is, effectively, a tax on CO2 emissions by electricity producers.
Pennsylvania's electrical rates are among the lowest in the nation at an average of 9.81 cents per kilowatt hour while 8 of the ten highest rates in the nation are RGGI states. Connecticut has a rate of 18.66 cents and Rhode Island is 18.49. Seniors and others on fixed incomes will bear the greatest burden of the rate increases to come because the RGGI scheme puts Pennsylvania's energy policy in the hands of the other 11 RGGI states.
The jobs we stand to lose in rural Pennsylvania in the energy industry are but the tip of the iceberg of the family-sustaining jobs we face losing as industry pulls out from our high-tax, and now high-energy prices, state. This scheme is intended to help foreign countries, big corporations from outside of our area, and the politicians they help fund to use the force of government to line their pockets.
The concurrent resolution now goes to the state House of Representatives, which has a window of 10 legislative days or 30 calendar days to pass the resolution and present it to the governor.
If Gov. Wolf vetoes the resolution, it will return to the Senate, which may consider overriding the veto. Two-thirds of the Senate must support the resolution to override the veto. Should the Senate override the veto, the measure would then go to the House where the same two-thirds vote is required.
Even if a veto is not overridden, the process is probably far from complete, with an expectation this will end up in the courts, which will likely be asked to determine if imposing a CO2 tax is beyond the scope of the executive branch's unilateral authority. Additionally, as this was initiated by executive order and not by state law approved by the General Assembly, Pennsylvania could very well be withdrawn from the RGGI by a future governor.
Overcoming Barriers to Quality Health Care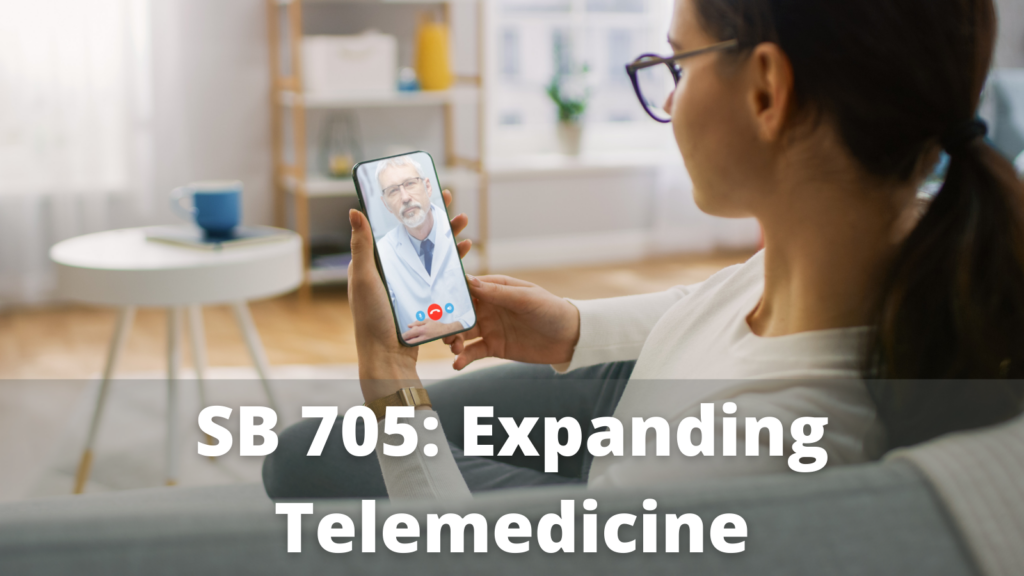 The Senate approved legislation to promote telemedicine to overcome barriers to quality patient care created by distance and reduce the costs of those services.
Telemedicine is a rapidly growing component of health care, and many health care professionals and hospitals in Pennsylvania are already providing services via telemedicine. However, currently none of the health care professionals' licensure acts explicitly authorize or regulate practice via telemedicine.
Senate Bill 705 defines "telemedicine" as "the delivery of health care services provided through telecommunications technology to a patient by a health care practitioner who is at a different location," and allows anyone with a medical license or otherwise regulated by Pennsylvania law to provide telemedicine services.
Through the use of telemedicine, specialists and other health care providers are able to expand their reach, helping COVID-19 patients, high-risk patients, stay-in-home patients, and rural patients who would have the ability to stay in their communities, avoiding long-distance travel for specialized care.
The legislation now heads to the state House of Representatives for consideration.
Senate Approves Bill to Boost Gifts to Charities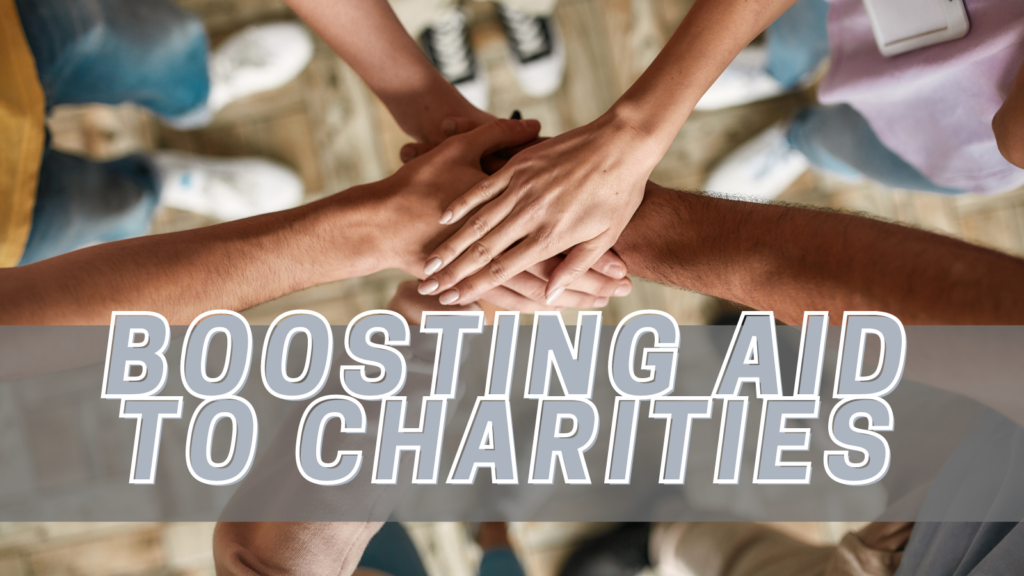 The Senate approved legislation that will make it easier for charities and nonprofit organizations to receive large financial gifts via Charitable Gift Annuities to fulfill their missions. The bill will be sent to the state House of Representatives for consideration.
Charitable Gift Annuities provide donors the opportunity to support a charitable organization, while receiving fixed annuity payments. The payments can begin immediately, or the donor can choose to defer the payments to a future date. The terms of the arrangement are set forth in a contract signed by the nonprofit and the donor. The arrangement terminates on the death of the annuitant, at which point the nonprofit uses the remaining funds on its mission.
Under current law, it is very difficult for smaller charitable organizations to utilize Charitable Gift Annuities, because the amount of unrestricted cash or publicly traded securities needed to cover the minimum is impractical and unworkable. A smaller foundation or charity must commit a significant amount of foundation resources to the annuity and not to its mission.
Senate Bill 731 would allow charities to transfer their risk to a commercial insurance company, which will match substantially all future payments of the charity arising from a charitable gift annuity contract obligation. The change will allow a small nonprofit organization to receive a large charitable gift annuity that it previously may have been prevented from receiving.
PennDOT Collecting Final Public Comment on Bridge Tolling
The Pennsylvania Department of Transportation (PennDOT) is scheduling the final public comment periods prior to advancing their plan of imposing a new toll on up to nine candidate bridges without legislative approval.
PennDOT has provided the launch dates for the 30-day online comment periods as follows:
There will also be an in-person meeting scheduled within the comment period. The public comment period for the remaining five candidate toll bridges will be announced by PennDOT in the coming days and weeks.
I urge Pennsylvanians to voice their concerns regarding the bridge tolling by participating in PennDOT's public comment period.
The DRIVE SMART Act, sponsored by Sen. Wayne Langerholc (R-Cambria), provides a short-term and long-term plan to overhaul Pennsylvania's transportation system. The comprehensive plan includes Senate Bill 382, which is currently in the House Transportation Committee, to reform the P3 statute and to terminate PennDOT's P3 bridge tolling initiative. The plan also recommends innovative federal financing as a better alternative to improve the interstate bridges.
Heating Assistance Program Open Now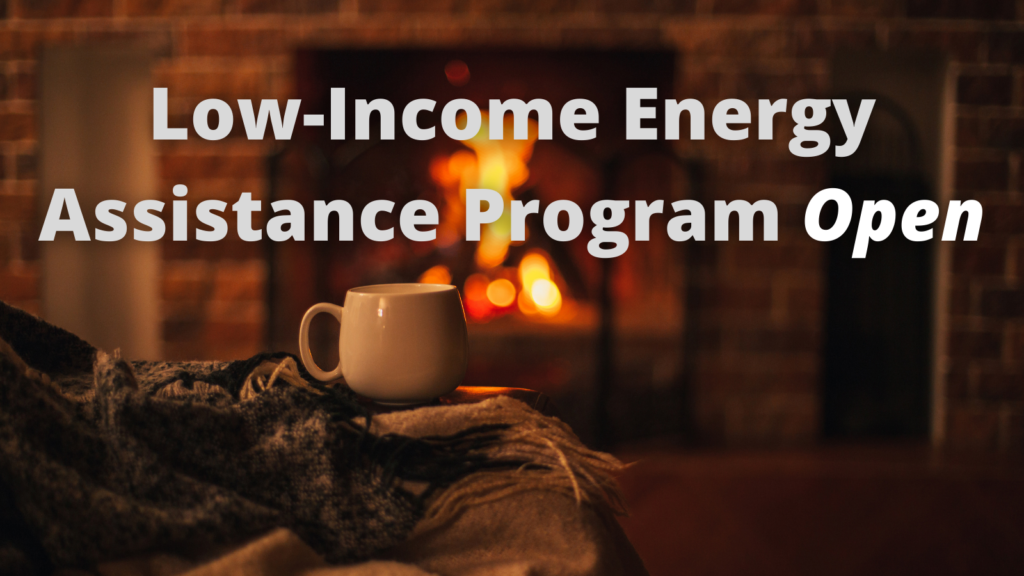 Residents who struggle with their home heating bills can now apply for assistance from the Low-Income Home Energy Assistance Program (LIHEAP).
LIHEAP is a federally-funded program that helps individuals and families pay their heating bills through home heating energy assistance grants. It also provides crisis grants to help in the event of an emergency or if a resident is in danger of losing his or her heat due to broken equipment, lack of fuel or termination of utility service.
The income limit for LIHEAP for an individual is $19,320; for a couple, the limit is $26,130; and for a family of four, it is $39,750.
Residents may apply for LIHEAP online or by contacting the county assistance office in their county of residence. Click here for additional information.
Senate Passes Bill to Crack Down on Evading Arrests
The Senate this week approved a bill that increases protections for Pennsylvania police by adding penalties for fleeing an officer on foot to evade arrest,
Senate Bill 814 adds the new evading offense as a felony offense under the crimes code. The bill also includes language to protect police animals in the event an individual is evading arrest.
Existing statute prohibits fleeing from an officer in a vehicle and struggling with an officer attempting to place an individual under lawful arrest. However, state law is silent with respect to fleeing an officer on foot, placing the officers or innocent bystanders at risk of injury.
Creating a new offense of "Evading Arrest or Detention by Foot" protects police officers who are lawfully attempting to place a suspect under arrest and community members who find themselves caught in the middle of a pursuit. The bill is modeled after a similar statute in the state of Texas.
The bill, which honors the memory of Scranton police Officer John Wilding who lost his life as a result of injuries he sustained pursuing suspects who fled the crime scene to evade arrest, will now be sent to the state House of Representatives for consideration.
Working to Ban Deceptive "Spoofing" Phone Calls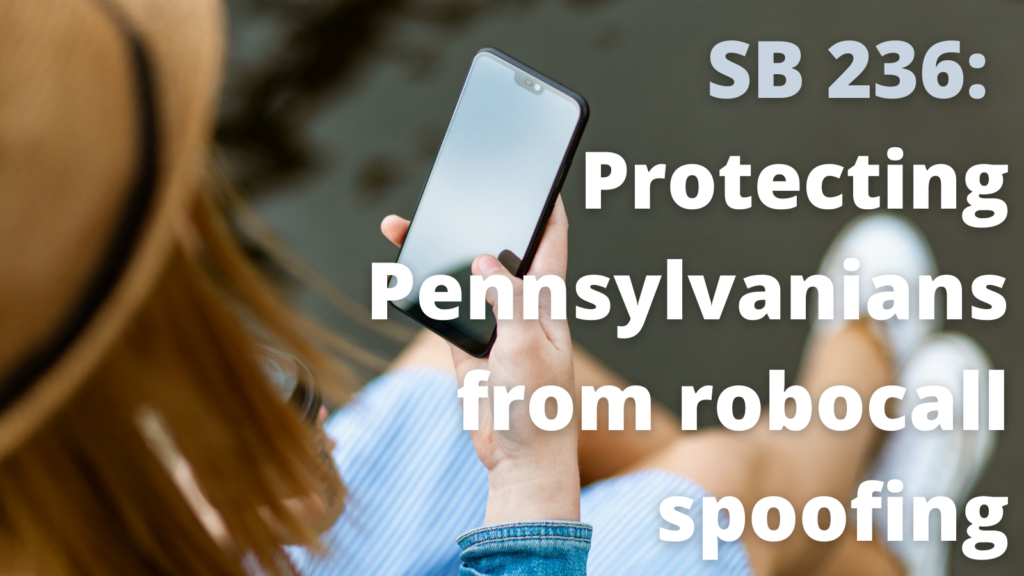 In an effort to crack down on deceptive and nuisance telephone calls, the Senate approved a bill banning the practice of caller ID "spoofing." Senate Bill 236 now heads to the state House of Representatives for its consideration.
Senate Bill 236 is designed to protect citizens from misleading telemarketing "robocalls," particularly those that disguise their real phone number by making it look like a local number, increasing the likelihood that the call will be answered.
The computerized telemarketing messages can be intrusive and can also prey on trusting Pennsylvanians, including vulnerable senior citizens because the calls come across the caller ID as being a local number and are intended to confuse and defraud the recipients. The legislation also prevents telemarketing calls before 8 a.m. and after 8 p.m.
PA Farm to School Grant Program Announces Awards
The Pennsylvania Department of Agriculture this week announced grant funding has been awarded through the Farm to School Grant Program.
Of the 48 awardees announced statewide, there were three recipients in the 25th Senatorial District: DuBois Area Middle School, in Clearfield County, received an award of $12,800 for a project to enhance fifth grade science and leadership curriculum through Greenhouse and Outdoor Club enrichment and experimental learning; Jefferson County child care center Creative Garden LLC received a $12,720 grant to construct raised beds and a greenhouse in the facility's garden, as well as procure local foods; and Punxsutawney Area School District, in Jefferson County, was awarded a $5,000 grant to build school gardens and create culinary demonstrations highlighting local food and farms.
The Pennsylvania Farm Bill, signed into law in 2019, created the Farm to School Grant Program, which aims to enrich the connection communities have with fresh, healthy food and local producers by changing food purchasing and education practices at schools and early childhood education sites. Any school district, charter school, or private school with pre-kindergarten classes, kindergarten or elementary through fifth grade was eligible to apply for the program.
Fish and Boat Commission is Accepting Boating Facility Grant Applications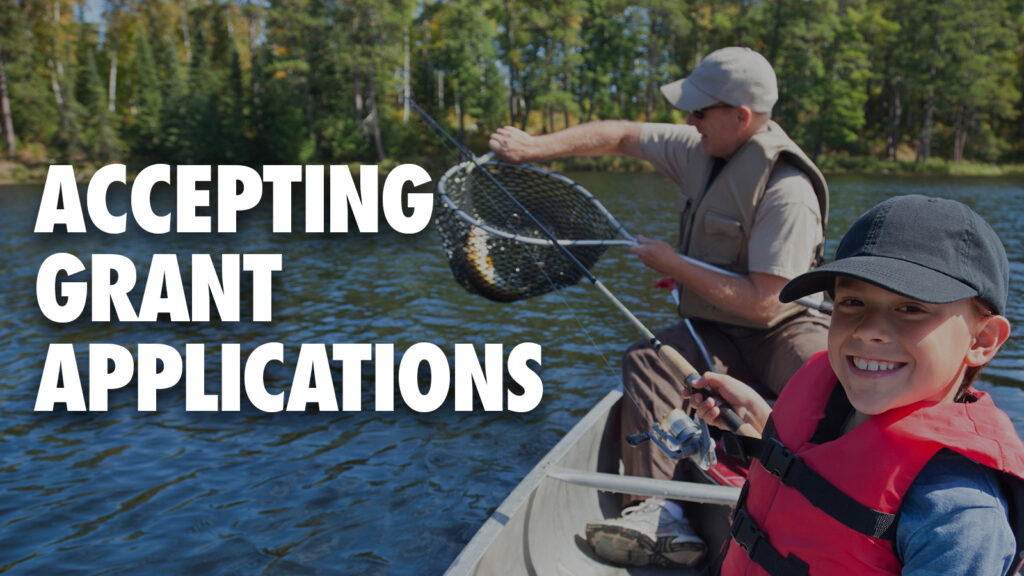 The Pennsylvania Fish and Boat Commission (PFBC) is accepting applications from across the state for its Boating Facility Grant Program through Dec. 30 to help communities capitalize on the surge in new boating activity.
The grant program provides funding to benefit public boating facilities located on the waters of the Commonwealth. It may be used for site acquisitions, development, expansion, preventions of the spread of aquatic invasive species and rehabilitation of recreational boat access facilities. Eligible construction projects include boat ramps, courtesy floats, restrooms, access roads, parking areas and signs. Funds may also be used to make facilities ADA compliant. Funding requests require a 50% match.
PFBC encourages townships, boroughs and municipal and county governments to apply. Nonprofit groups (501c3) including land trusts, conservancies and watershed associations may also apply. Private businesses and service clubs are not eligible for direct funding but are encouraged to partner with their local county or municipality.
The Pennsylvania Wilds honors Dave Conklin as the 2021 Best Brand Ambassador
The owner of The Wilds Sonshine Factory, Mr. Conklin is a true Pennsylvania Wilds ambassador and has spoke about the importance of the region on the radio and television, to elected officials and other business owners and on stage during Public Officials Day. The Wilds Sonshine Factory produces a trademarked distilled spirit manufactured from the seeds of sunflower plants grown in the Pennsylvania Wilds region. Not only has Mr. Conklin incorporated the Pennsylvania Wilds brand directly into his business, but the business also has entered into a licensing contract that will give a portion of the profits from every bottle of spirits sold to the PA Wilds Center for Entrepreneurship's nonprofit mission in the landscape. Any definition of a full and production life must include service to others. Through his many initiatives to benefit his community and by his personal example, Mr. Conklin clearly reflects the true spirit and mission of the PA Wilds Center of Entrepreneurship.
Punxsutawney Christian School Visits the Capitol
It was an honor for my team to welcome the Punxsutawney Christian School to the Capitol on Monday. The school made the trip to support Representative Lewis' House Bill 1, known as the Excellent Education for All Act. The bill is currently awaiting consideration in the House of Representatives' Education Committee.
I am so proud of the faculty and parents that they chose to take this opportunity to bring their kids to Harrisburg to show them how important it is to be involved with government. Regardless of socioeconomic status, I believe every student should have a choice which school they want to attend and the parents should have a choice where their money goes to help fund the school.