In this Update:
Wolf Administration Declines Request to Discuss Election Reform
Sign Up for Election Investigation Updates Direct to Your Email
Consumer and Economic Impacts of Failing to Invest in PA's Natural Gas Infrastructure
Tyoga Container breaks ground for $20 million expansion
PennDOT Driver License, Photo Centers Closed For Columbus Day Holiday
FEMA/PEMA Hazard Mitigation Grant Program-Disaster Hazard Mitigation Grant
Raymond E Donati Retires after 31 years of service with Goodwill Industries of North Central PA
October is Breast Cancer Awareness Month
Celebrating Farmers on October 12
---
Wolf Administration Declines Request to Discuss Election Reform
The Senate State Government Committee held a public hearing about election reform and integrity. Unfortunately, for the second time in two weeks, Acting Secretary of the Commonwealth Veronica Degraffenreid and other officials from the governor's Department of State failed to attend.
They were invited to discuss Senate Bill 878, a bipartisan bill that would implement recommendations of the bipartisan Senate Special Committee on Election Integrity and Reform, after previously agreeing to attend.
Some of the recommendations incorporated in the bill include tracking and transparent counting of mail-in ballots, real-time reporting of deceased voters, elimination of a permanent mail-in ballot list and more.
We had commitments from the Secretary for each of the dates we scheduled for these hearings and she continues to back out of the commitments as more information comes out and is addressed regarding the measures implemented by the Department of State during the last two elections.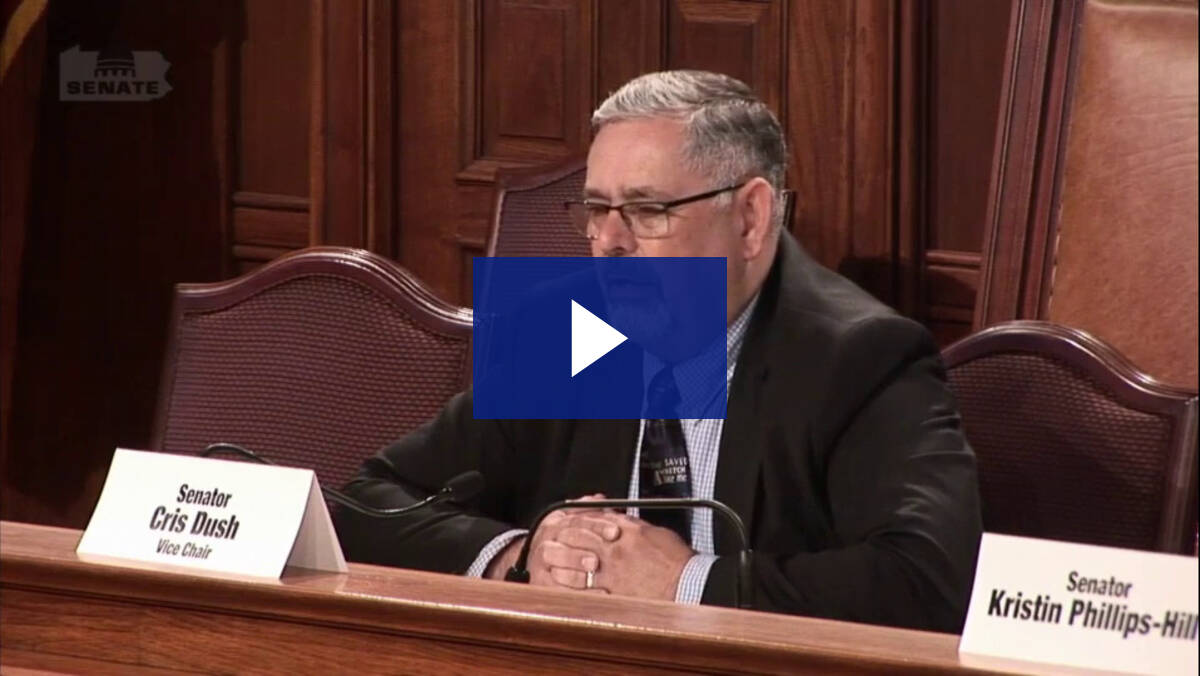 Sign Up for Election Investigation Updates Direct to Your Email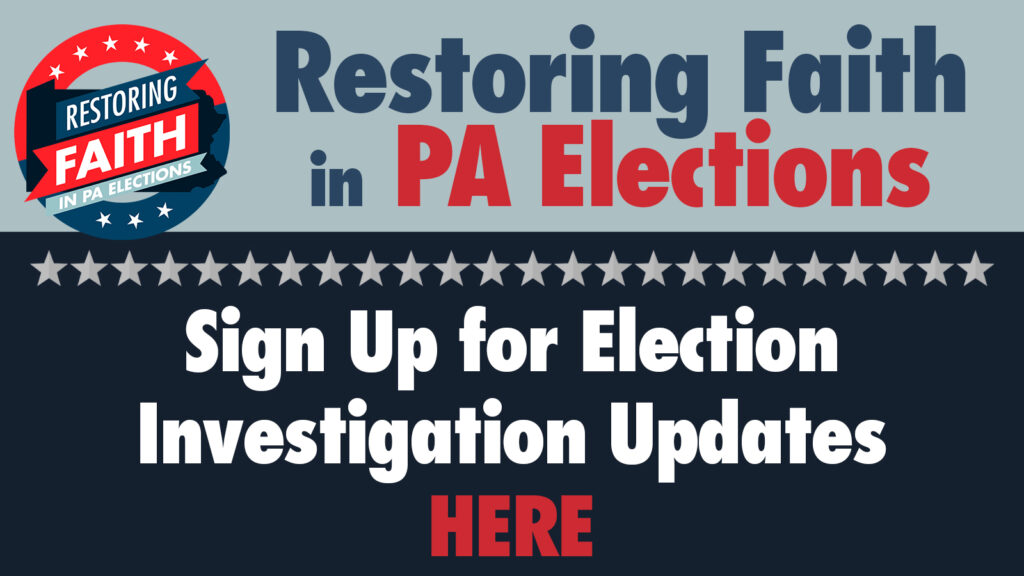 With many constituents requesting more information about the Election Investigation, I am pleased to announce a new resource available from the Senate Intergovernmental Operations Committee. In an effort to be transparent, the Committee will send regular email updates directly to you so you can stay up to date with every step of the investigation.
I've made a commitment to ensuring the public has access to the information which can be released as it becomes available. As with all investigations, there will be some things which will only be available after the investigative efforts have been completed in order to preserve evidence.
If you are interested in having exclusive content, timely news, and relevant updates on the status of the investigation delivered directly to your inbox, please sign up for "Inside the Election Investigation" email updates here.
Consumer and Economic Impacts of Failing to Invest in PA's Natural Gas Infrastructure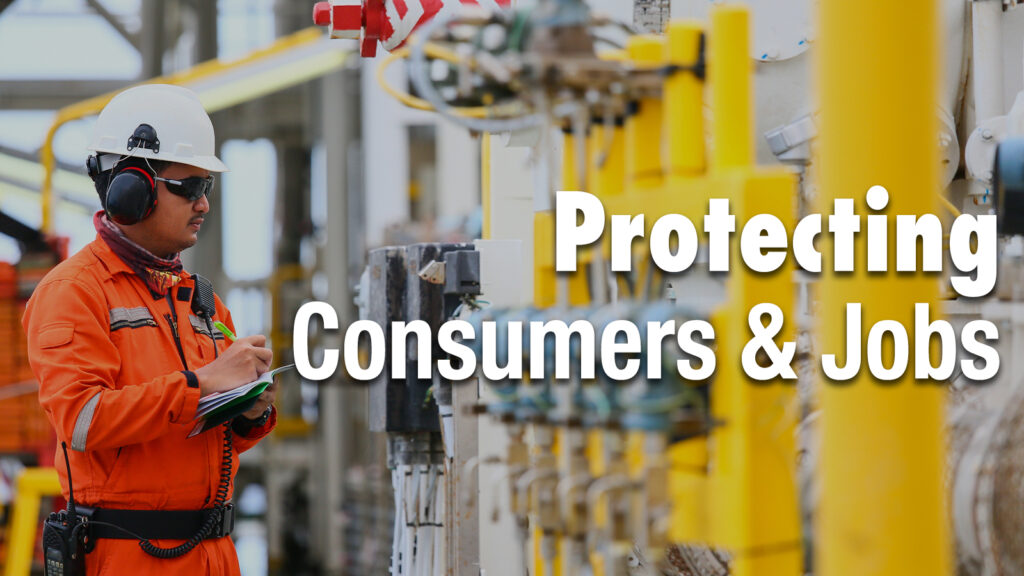 The Senate Community, Economic & Recreational Development Committee and the Environmental Resources & Energy Committee held a joint hearing to examine the consumer and economic impacts of failing to invest in the state's natural gas infrastructure.
The committees brought together industry experts and others to provide feedback on labor, economic development and consumer protection.
View hearing video and written testimony here.
Tyoga Container breaks ground for $20 million expansion
At a ceremony Wednesday, Oct. 6, Tyoga Container broke ground for the largest expansion in the company's 51-year history.
"What we've done over the last 50 years has really set us up for a revolutionary change at Tyoga Container," said the company's president, Charlie Frysinger, at the ceremony. "The growth in the box business has been tremendous."
Chris Morral, executive vice president, said the day marked the largest of the company's 12 previous expansions. The $20 million project will add 14,000 square feet of office space and 70,000 square feet of manufacturing space with new shipping and receiving docks and state-of-the-art production line equipment. The project will also add about 40 new jobs to its current 120 employee-base, putting the company's total annual payroll at nearly $10 million, said Morral.
County Commissioner Erick Coolidge said strong community partnerships have fueled Tyoga Container's growth over the past five decades.
"This is an investment in not just the business, but in the community," said Coolidge.
Frysinger added that the project is expected to triple the company's output and will help enhance the area's economic development. "It's going to help meet the needs of our customers and it's going to secure the future of our employees and of the community."
Credit to Wellsboro Gazette
PennDOT Driver License, Photo Centers Closed for Columbus Day Holiday
Harrisburg, PA –The Pennsylvania Department of Transportation (PennDOT) today announced that all driver license and photo centers, including the Riverfront Office Center in Harrisburg, will be closed Saturday, October 9, through Monday, October 11, in observance of Columbus Day.
Customers may still obtain a variety of driver and vehicle products and services, including all forms, publications and driver training manuals, online through PennDOT's Driver and Vehicle Services website, www.dmv.pa.gov. Driver and vehicle online services are available 24 hours a day, seven days a week and include driver's license, photo ID and vehicle registration renewals; driver-history services; changes of address; driver license and vehicle registration restoration letters; ability to pay driver license or vehicle insurance restoration fee; driver license and photo ID duplicates; and driver exam scheduling. There are no additional fees for using online services.
A complete listing of PennDOT driver and photo license center closings in 2021 is available online.
FEMA/PEMA Hazard Mitigation Grant Program-Disaster Hazard Mitigation Grant
The Federal Emergency Management Agency's (FEMA) Hazard Mitigation Grant Program, which promotes funding for mitigation measures that reduce or eliminate long-term risk to people and property for future disasters, will open on Monday, Oct. 18.
State agencies, federally recognized tribes, local governments/communities and private nonprofit organizations are eligible to develop mitigation project sub-applications to submit to their state, territory or tribal government. States, territories and tribes are then responsible for selecting the sub-applications that align with their mitigation priorities and submit them in an application to FEMA.
FEMA will conduct a final eligibility review of all sub-applications to ensure compliance with federal regulations.
Click here for more information.
Raymond E Donati Retires after 31 years of service with Goodwill Industries of North Central PA
Congratulation to Raymond E Donati on his retirement after 31 years of distinguished service to Goodwill Industries of North Central PA. Mr. Donati was named as President and Chief Executive Officer of Goodwill Industries in 1990. During his career he developed a strong relationship with Offices of Vocational Rehabilitation in DuBois, Altoona, Williamsport, and Erie, and with the superintendents of twelve school districts to implement a large school to work program for students enrolled in Life Skills and emotional support programs. Senator Dush would like to recognize Mr. Donati for his extraordinary commitment to Goodwill industries of North Central PA and offers him best wishes for continued success in the years to come. Enjoy your retirement Ray!
October is Breast Cancer Awareness Month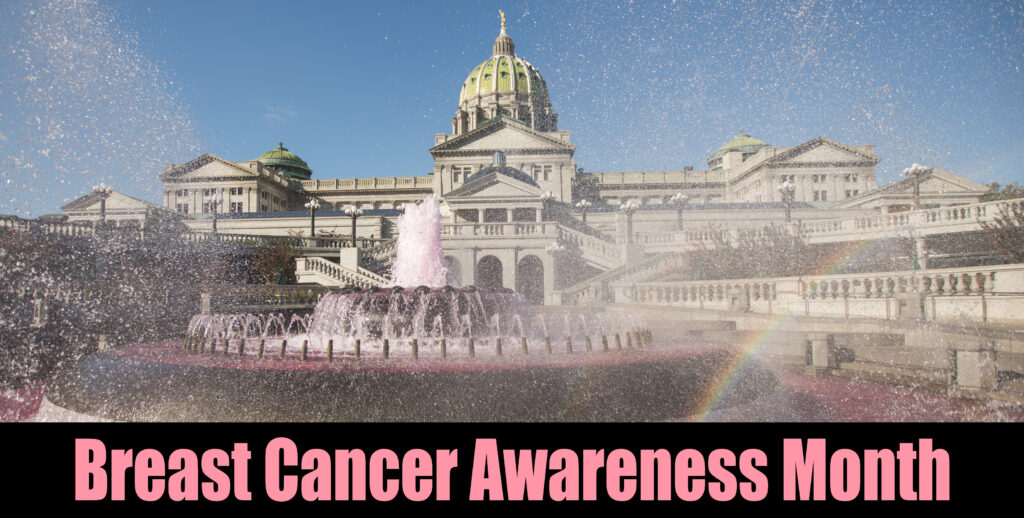 About one in eight U.S. women will develop invasive breast cancer during her lifetime. Breast Cancer Awareness Month is a good time to learn about breast cancer risk and how to lower it.
In an effort to highlight this deadly disease and the steps that can be taken to be proactive against it, the Capitol fountain was again turned pink for the month of October. Women who have lost income or health insurance because of COVID-19 may qualify for free breast screening and diagnostic services. Learn more here.
To help combat this deadly disease, the legislature passed a new law to give Pennsylvania residents renewing their vehicle registration or driver's license an option to donate to the Pennsylvania Breast Cancer Coalition.
Celebrating Farmers on Oct. 12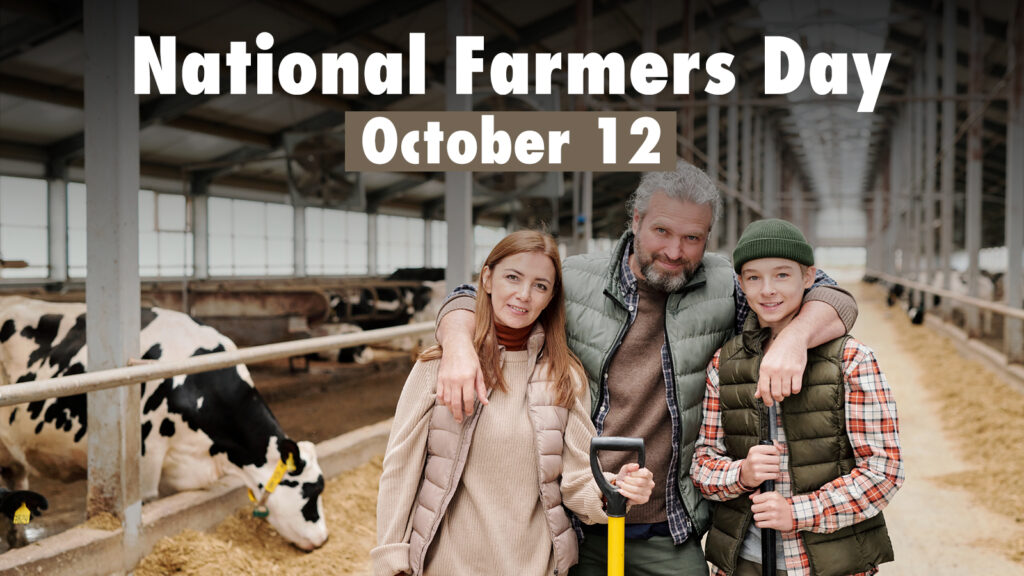 Tuesday, Oct. 12, is National Farmers Day, recognizing the heritage and indispensable work of the men and women behind Pennsylvania's number-one industry.
The folks who provide your food are some of the most thoughtful, intelligent, dedicated and hard working people you will find. They have to know how to protect their environment in order to continue to produce healthy crops and animals. They need to understand business and the regulatory environment. They need to understand genetics and a myriad other elements necessary to have a healthy business and farm.
If you want to show your appreciation for the folks who feed Pennsylvania, America and the world, you can read about a farmer or shop at a local farmers market.