In this Update:
PA Senate Second Amendment Caucus Chairman Sounds Off Against New Mexico Governor's Tyrannical Gun Ban
Denton Hill State Park Receives New Lease for Economic Prosperity
Hearing to Examine Game Commission's Issues in the Rollout of Automated Antlerless Deer License Sales
Stronger Rainy Day Fund Improves PA's Financial Position
Revenue Collections Below Monthly Estimate
Preparing for Election Day
Free Support Available to Military Members
Fire, Ambulance Companies: Apply Now for State Grants
---
PA Senate Second Amendment Caucus Chairman Sounds Off Against New Mexico Governor's Tyrannical Gun Ban
Barring interference from an out-of-touch liberal, gun-grabbing activist court, New Mexico Gov. Michelle Gresham's tyrannical executive order to impose an impossible-to-enforce, life-endangering 30-day ban on carrying firearms in public areas and state property must be immediately buried with an epitaph reading "unconstitutional." And by unconstitutional I don't mean just the federal constitution but also the New Mexico Constitution.
As chairman of the first-ever Pennsylvania Senate Second Amendment Caucus and a member of the Senate Judiciary Committee, I maintain the safety and welfare of "We the People" can never be guaranteed by infringing upon and criminalizing our most fundamental freedoms.
"Public health emergency" or not, in a free society, no law-abiding citizen should ever be punitively targeted for discrimination when they are put into a situation that requires the execution of lethal force in self-defense.
Common sense can also lead us to the truth that violent criminals are in no way deterred by gun control laws since they almost universally obtain their weapons illegally.
Rather than fearfully cowering in "Gun Free Zones," or being robbed of due process through gun-confiscating red flag laws, we must vigilantly protect our God-given right to self-defense, and not let misguided and extreme gun control restrictions disarm law-abiding citizens.
All of which brings us back to the no-nonsense, original intent of Article 1, Section 21 of the Pennsylvania Constitution: "The right of citizens to bear arms in defense of themselves and the State shall not be questioned."
With only 18 words, the people of Pennsylvania declared the right to keep and bear arms is a God-given right to use lethal force in self-defense, not just for duck hunting or militia duty. The language stems directly from the ability of The People of the thirteen colonies to stand against tyranny from their own government.
To put it even more bluntly, the people of Pennsylvania have already constitutionally declared in Article 1, (our Bill of Rights) Sections 21 and 25 that government "Can't Touch This!"
You can listen here to my talk radio conversation with Dom Giordano (The Big Talker 1210 AM) regarding whether New Mexico's direct assault on law-abiding firearms owners could ever happen in Pennsylvania.
Denton Hill State Park Receives New Lease for Economic Prosperity
On Sept. 12, the Department of Conservation and Natural Resources (DCNR) announced it will work with locally based Denton Go, LLC, to grow recreational opportunities in all four seasons at Denton Hill State Park in Potter County.
As a former state park ranger at nearby Elk, Bendigo and Kinzua Bridge State Parks, I am beyond pleased to have played a role in facilitating this new concession agreement which holds the potential to increase economic growth and ensure greater financial stability for this 700-acre state park and surrounding rural communities. I know how important these parks are to the economic and lifestyle needs of my local communities.
Located along Route 6 in Ulysses Township, Denton Hill State Park was originally developed by DCNR as a specialized ski area in the early 1950s. The ski area has been closed since the winter of 2014.
Comprised of three members of the local area, new company Denton Go, LLC was formed to operate the concession at Denton Hill State Park. The company brings a wealth of business and mountain recreation experience that includes ski and hospitality operations.
The next step is for DCNR and Denton Go, LLC to work out the terms of a 35-year lease, which includes a capital investment from Denton Go. The design phase for park improvements will coincide with the issuance of the concession agreement.
Mountainous trails traverse Denton Hill and connect to many more miles of trails in Susquehannock State Forest, and to the nearby Pennsylvania Lumber Museum's trails.
All permanent infrastructure is owned by DCNR and is in need of major rehabilitation and modernization.
The department is committing $10 million in capital improvements to the park.
You can find more information here.
Hearing to Examine Game Commission's Issues in the Rollout of Automated Antlerless Deer License Sales
A new state law, Act 148 of 2022, to allow the Pennsylvania Game Commission (PGC) to "modernize and simplify" how antlerless deer licenses are sold went into effect on Monday, June 26.
Rather than a smooth transition, many of the technological concerns that caused me to vote against implementing this online, automated licensing program became a reality for thousands of Pennsylvania hunters.
According to a letter sent by the Jefferson County Treasurer's Office, which also set the record straight that both Rep. Brian Smith and I voted NO on this legislation to change the licensing system: "The process was never tested fully and there have been hundreds of situations that have caused the system to either slow way down and or crash."
On Wednesday, Sept. 20, I will be participating in a state Senate Game & Fisheries Committee public hearing to receive testimony from PGC Executive Director Bryan Burhans regarding the failed rollout.
Burhans' presentation will be immediately followed by a coordinated Question and Answer session involving myself and other members of the committee.
You can watch the hearing live, beginning at 10 a.m.
Stronger Rainy Day Fund Improves PA's Financial Position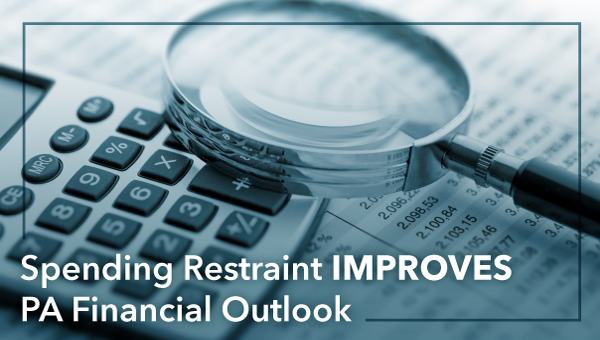 Moody's Investor Services has affirmed Pennsylvania's current bond rating and revised the state's financial outlook from stable to positive.
As part of its decision to upgrade the commonwealth's status, Moody's commended the amount of money in the state's Rainy Day Fund. Bolstering our financial safety net has been a top priority for me in the past three years, and it is encouraging to see those efforts translate to real results.
Because of hard decisions made by Senate Republicans to resist the urge to spend billions and instead embrace smarter budgeting approaches, Pennsylvania's financial position has improved.
Revenue Collections Below Monthly Estimate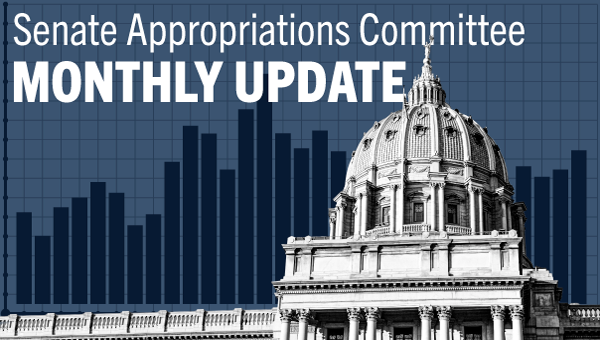 Each month, the Senate Appropriations Committee prepares an update about the state's financial health. The most recent report shows that General Fund revenue collections of $2.9 billion in August were below the monthly estimate by $27.1 million, or 0.9%.
The Shapiro Administration recently approved collective bargaining agreements with the state's major labor unions that are projected to cost taxpayers $3.2 billion during the next four years.
The full update, including the monthly revenue report, is available here.
Preparing for Election Day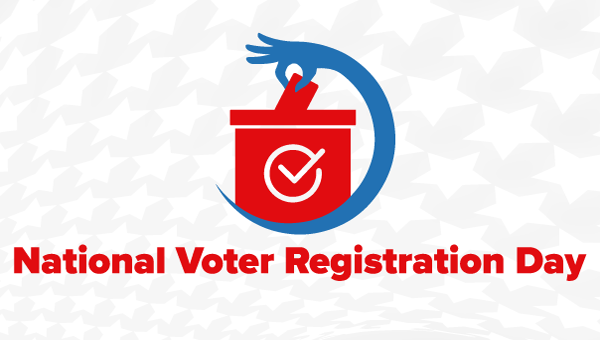 In honor of National Voter Registration Day on Tuesday, it's a great time to prepare for Election Day on Nov. 7. The deadline to register to vote is Oct. 23. If you've moved, you can also double check that you're registered to vote at your current address.
Anyone who wishes to vote by mail must apply by Oct. 31. You have to be a registered voter to submit an application.
The people who work our polls for the election are every bit as important as my position, the Governor's or any other in state or federal government; without them, as I tell them at every opportunity, the wheels come off the bus. This republic wouldn't be able to exist without them doing their part to ensure qualified electors have their votes count. So, if you are looking for a way to help your community, learn more about becoming a poll worker here. Thousands of Pennsylvanians are necessary to run elections, and poll workers are needed in all 67 counties.
Free Support Available to Military Members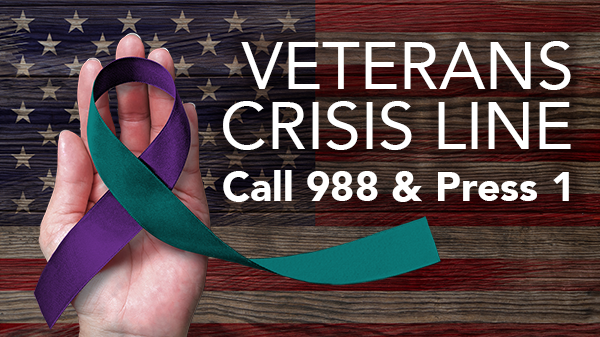 As a reminder for Suicide Prevention Month, veterans in crisis can call the toll-free Veterans Crisis Line. It serves veterans, service members, National Guard and Reserve members, and those who support them.
A caring, qualified responder is available to provide confidential support and connect callers with resources 24/7, 365 days a year.
Call 988 and then press 1 or chat online.
Fire, Ambulance Companies: Apply Now for State Grants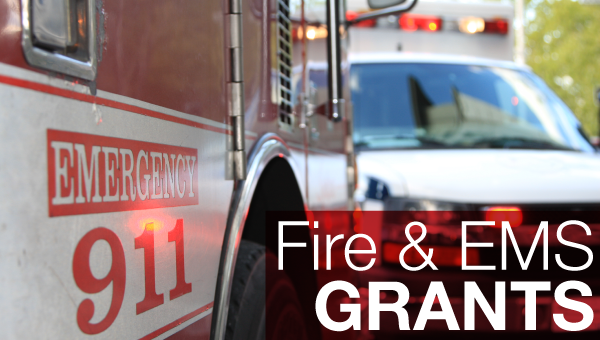 Fire companies and ambulance services throughout Pennsylvania are encouraged to submit an application for the 2023-24 Fire Company and Emergency Medical Service Grant Program.
Grants may be used for construction or renovation of a unit's station, the purchase or repair of equipment, training or debt reduction. The maximum grant amount is $20,000 for fire companies and $15,000 for volunteer ambulance services – increased this year because of legislation supported by Senate Republicans.
Find more information and apply online here by Oct. 20 at 4 p.m.

For anyone who hasn't already signed up to receive my mission reports, you can get on the e-newsletter mailing list here.