In this Update:
Senate to Reconvene to Work on Finalizing State Budget
$578,900 Awarded for Priority Local Infrastructure Upgrades
Free Hunter-Trapper Education Course Available
New Website Reports Cost and Quality of Hospital Care
PA 529 Fees Waived Again
New CDL Skills Test Intended to Attract More School Bus Drivers
Sign Petition to Support Students in Failing Schools
---
Senate to Reconvene to Work on Finalizing State Budget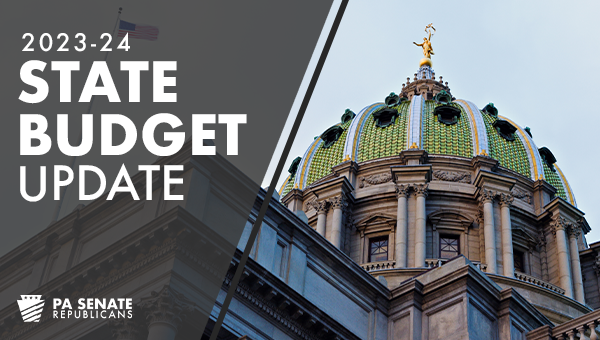 On Wednesday, the Senate will return to session to work toward finalizing the 2023-24 state budget.
The budget bill has already passed but the legislation needed to implement the budget has not. As a member of the Senate Appropriations Committee, our primary focus will be on passing the legislation necessary to permit the State Treasurer to sign the checks to keep our schools, medical, aging, law enforcement and courts able to perform their duties.
Click here to review this month's Senate Majority Appropriations Committee state revenue report.
Decisions we make now will have a big financial impact for years to come, so we are committed to taking a responsible, long-term approach. Doing so will provide certainty for Pennsylvanians in uncertain times.
Watch session live here on Wednesday, Aug. 30, at 1 p.m.
$578,900 Awarded for Priority Local Infrastructure Upgrades
When Act 89 of 2013 was enacted, Pennsylvanians were promised significant investments through PennDOT's Multimodal Transportation Fund to replace our deteriorating roads and bridges with safe and reliable infrastructure.
I am pleased to confirm that both state lawmakers and local officials worked together to secure nearly $578,990 in critical funding to address these major economic and quality-of-life issues for citizens of the 25th District.
Port Allegheny Borough (McKean County) was recently awarded $500,000 toward the total replacement of the Arnold Avenue Bridge. Structural integrity issues have caused a serious reduction in weight limits. Crossing over Lillibridge Creek, the bridge sits approximately 125 feet from the Port Allegany High School and is the main transportation route for two schools.
This $500,000 grant is in addition to the $1.57 million in funding awarded to the project earlier this year. Engineering for the Arnold Avenue Bridge replacement project is underway and construction is expected to begin in 2025.
State College Borough (Centre County) has been awarded a grant totaling $78,991 for the construction of a new pedestrian bridge in Walnut Springs Park. The bridge represents an important transportation alternative to travel from State College Borough to College Township via the trail systems within the park.
Multimodal grants are intended to provide financial assistance to local governments, businesses, economic development organizations, public transportation agencies, rail freight entities and ports to improve and enhance communities, pedestrian safety and transit revitalization.
For more information about future funding opportunities, visit www.penndot.pa.gov and click on Multimodal Program under the "Projects & Programs" button.
Free Hunter-Trapper Education Course Available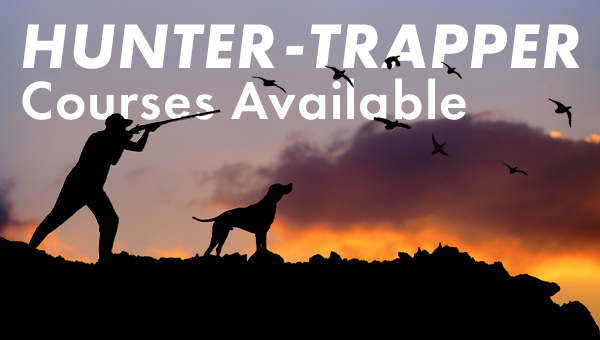 All first-time hunters and trappers, regardless of age, must successfully complete hunter-trapper education training before they can buy a Pennsylvania hunting or trapping license.
A free in-person hunter-trapper education course is available to anyone 11 years and older. It covers responsible hunting behavior, firearms basics and safety, basic shooting, wildlife conservation and management, outdoor safety and survival, hunting techniques, trapping and fur taking basics, and hunting safety.
Pennsylvania was one of the first to implement these education courses and we immediately observed a decline in hunting accidents as well as fewer complaints from land owners who allow hunting on their properties. The volunteers and Game Commission employees who conduct these courses are devoted conservationists who understand safe usage of firearms and enjoy passing their passion on to new hunters.
The Pennsylvania Game Commission also has three online hunter-trapper education courses: online hunter education for $34.95, NRA free online hunter education course and interactive online hunter education for $50. Learn more and register for a course here.
New Website Reports Cost and Quality of Hospital Care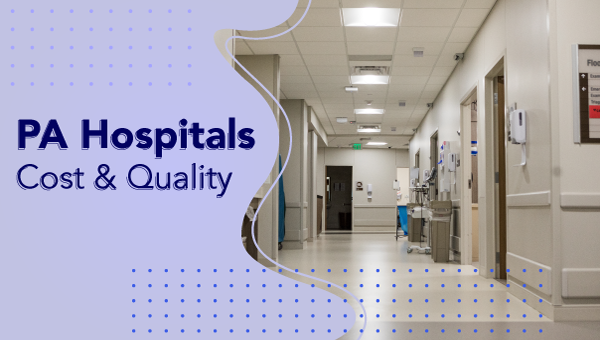 Pennsylvanians have a new tool to research the cost and quality of health care in their area.
The Pennsylvania Health Care Cost Containment Council, an independent state government agency, redesigned its website to better showcase its quality-related reports. It offers data to help people compare hospitals by procedure, condition, specialty and cost.
View the free public reports and browse the data here.
PA 529 Fees Waived Again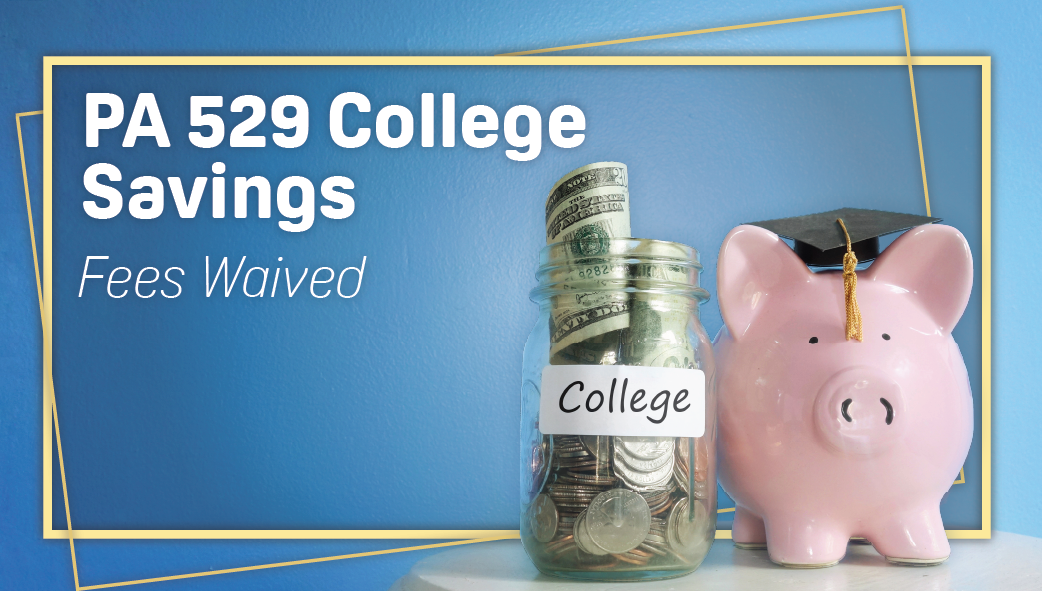 In addition to the usual state and federal tax advantages, people who use PA 529 plans to save to attend a technical school, community college or four-year college – or enter an apprenticeship – will also enjoy reduced fees for the second year in a row.
Asset-based fees will again be waived for PA 529 Guaranteed Savings Plan (GSP) owners. Fee waivers will be funded by PA 529 GSP surplus earnings.
State fees will decrease by 0.5 basis points effective Sept. 1 for PA 529 Investment Plan (IP) account owners. This reduction and one announced last month will result in a savings of more than $800,000 for account holders throughout this fiscal year.
New CDL Skills Test Intended to Attract More School Bus Drivers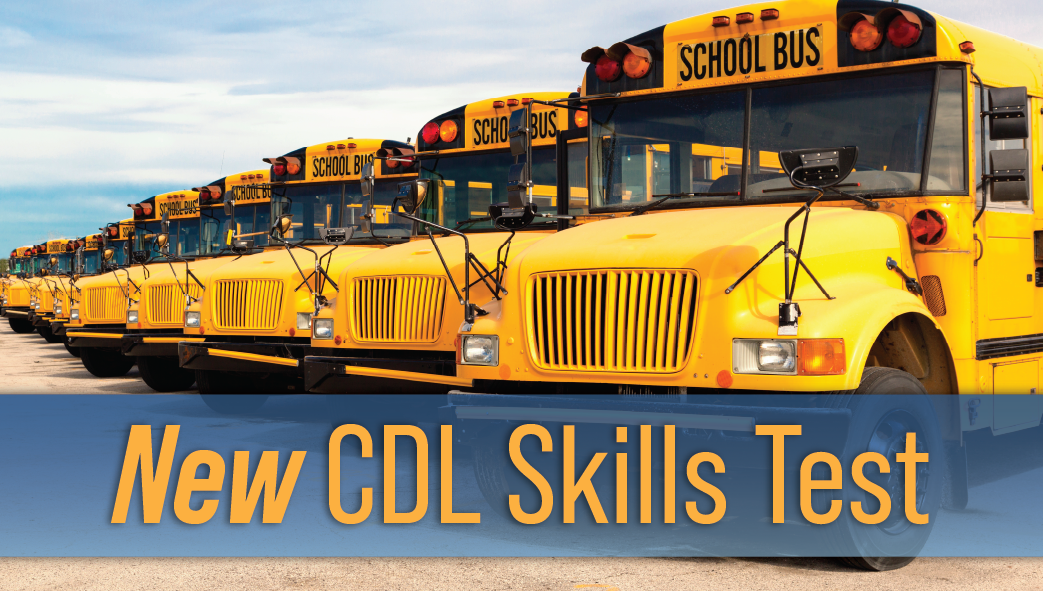 Beginning yesterday, Aug. 28, a modernized commercial driver's license (CDL) skills test will be implemented at all Pennsylvania Department of Transportation (PennDOT) driver license centers that offer CDL skills tests and at all third party CDL driving skill testers.
Applicants who will take the test from today and moving forward are encouraged to review updated materials here.
As some schools are already back in session and others are scheduled to start soon, there is a pressing need to ensure the availability of school bus drivers. According to PennDOT, these measures will streamline the school bus endorsement process and hopefully attract new drivers – alleviating Pennsylvania's school bus driver shortage.
Sign Petition to Support Students in Failing Schools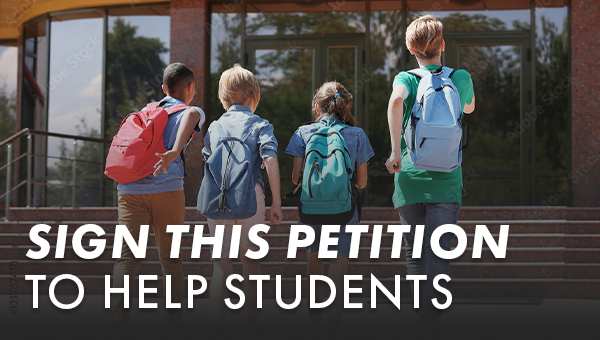 Senate Republicans and Democrat Gov. Josh Shapiro compromised on a state budget agreement for the 2023-24 fiscal year. That agreement included an increase of more than half a billion dollars to fund public education in Pennsylvania.
In addition to the substantial public education funding, the budget deal also reflected the reality that many students are trapped in failing public schools. It included $100 million for the Pennsylvania Award for Student Success (PASS) Program, which would give thousands of students increased educational opportunities.
Unfortunately, after House Democrats pushed back against this bipartisan plan, the governor abandoned his own priority and the agreement he pledged to support. Please make your support known for PASS scholarships by signing the petition here.

For anyone who hasn't already signed up to receive my mission reports, you can get on the e-newsletter mailing list here.