In this Update:
Education Improvements Enacted by the General Assembly
Schools have Until Aug. 31 to Apply for Security and Mental Health Grants
Please Watch for Children as Schools Open
Clinton County Opens New Hiking, Biking Trail Bridge
PennDOT Jobs Available for CDL Drivers
Public Comment Solicited for State Water Plan
PA ABLE Helps Pennsylvanians with Disabilities
Appalachian Regional Commission Launches Initiative to Transform Appalachia's Economy
---
Education Improvements Enacted by the General Assembly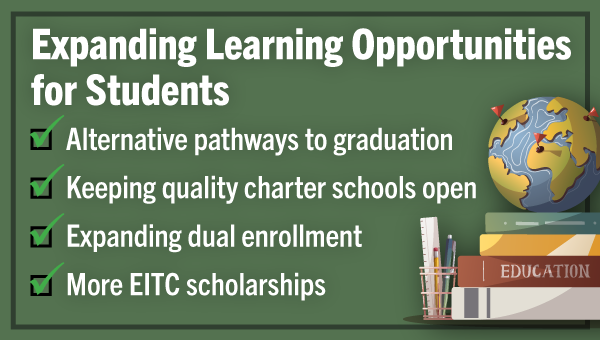 When the General Assembly passed the 2022-23 state budget last month, we also enacted several provisions to improve education in Pennsylvania.
One problem we addressed was the potential teacher shortage faced by schools across the commonwealth. We took the first steps toward attracting more quality educators by streamlining the process for out-of-state teachers to receive certification in Pennsylvania. This critical provision will help get teachers who move to Pennsylvania into the classrooms quicker without any unnecessary delays due to red tape.
Additionally, we extended continuing education requirements to ensure good educators aren't taken out of the classroom when we need them most. We also created a new Committee on Education Talent Recruitment that will provide grants and other resources to ensure we get the best and brightest teachers in front of students.
With statewide graduation requirements going into effect this school year, the reforms also included a provision to create an alternative graduation pathway for students impacted by COVID-19. In addition, we expanded dual enrollment so more high school students can enroll in higher education classes. This offers more young people a chance to earn college credits before high school graduation, better preparing them for college and allowing them to reduce the total cost of earning a degree.
Supporting education also means encouraging new learning options, no matter where the instruction takes place. Record new funding for the state's popular Educational Improvement Tax Credit (EITC) scholarship program will ensure more kids can learn in an environment that suits their unique educational needs, including both public and private schools.
Finally, the General Assembly acted to eliminate onerous regulations that would have shuttered many quality charter schools. I have been communicating with District 25 public education professionals with regard to regulations which are impacting the public school classrooms as well.
In addition to historic levels of state funding, these actions will help ensure Pennsylvania's children have the educational foundation needed to thrive.
Schools have Until Aug. 31 to Apply for Security and Mental Health Grants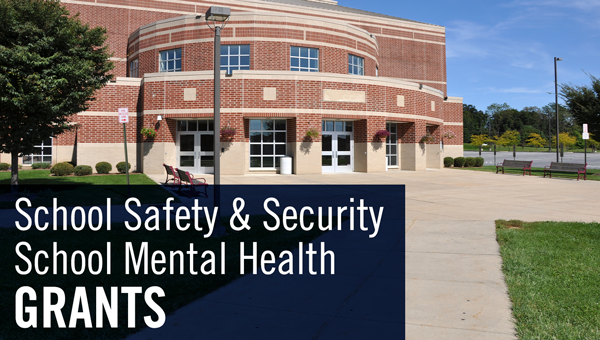 As part of this year's budget negotiations, we made a historic investment in the safety of Pennsylvania students. This includes $95 million for school safety and security grants and an additional $95 million for school mental health grants.
School districts have until Aug. 31 to apply for this assistance. Safety and security grants help pay for security assessments, training and more. Mental health grants can be used for counseling, screening, early intervention and other initiatives.
Children need a safe and secure learning environment to succeed in school. These grants provide financial assistance to schools to implement the strategies that work best for them.
Please Watch for Children as Schools Open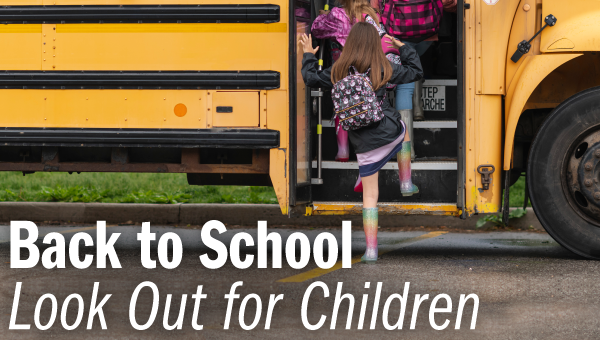 With children returning to school, it's a good time to revisit the state school bus stopping law.
Motorists must stop at least 10 feet away from school buses that have their red lights flashing and stop arm extended.
Motorists must stop when they are behind a bus, meeting the bus or approaching an intersection where a bus is stopped.
Motorists following or traveling alongside a school bus must also stop until the red lights have stopped flashing, the stop arm is withdrawn and all children have reached safety.
If physical barriers such as grassy medians, guide rails or concrete median barriers separate oncoming traffic from the bus, motorists in the opposing lanes may proceed without stopping.
Do not proceed until all the children have reached a place of safety.
The penalties if convicted of violating the law include a $250 fine, five points on your driving record and a 60-day license suspension. For your sake and that of students and school employees, please be careful around school buses.
Clinton County Opens New Hiking, Biking Trail Bridge
The latest addition to Clinton County's Bald Eagle Valley Trail (BEVT) was recently unveiled with a ceremony to dedicate Katie's Crossing, the first hiking and biking trail that spans across the West Branch of the Susquehanna River.
Temporarily dubbed "Falcon Bridge," Katie's Crossing is named after Clinton County Planner Katie de Silva as a tribute to all the hard work and dedication she put into planning efforts for the overall BEVT.
The bridge was originally erected in the 1880s and served passenger trains via the Beech Creek Southern and Clearfield Railroad. It was enhanced in around 1915 as freight trains increased. The bridge was abandoned in 1972.
In 2018, the bridge was purchased by Clinton County from the Clinton County Solid Waste Authority. In 2020, a roughly $2.8 million project began to transform the old iron railroad bridge into a trail. Due to a lumber supply problem, the bridge deck work was delayed until August 2021. Then there was a winter shutdown in November 2021, with working finally resuming in April 2022.
While the restoration and construction work on the bridge was finished earlier this month, there are two phases left to complete the trail: Phase 5 will see the trail cross through the remainder of Clinton County and create a connector to Lycoming County's Pine Creek Rail Trail; and Phase 6 will see BEVT's Castanea trailhead connect to the future Robbie Gould Sports Complex in the township and the city of Lock Haven across state Route 220.
PennDOT Jobs Available for CDL Drivers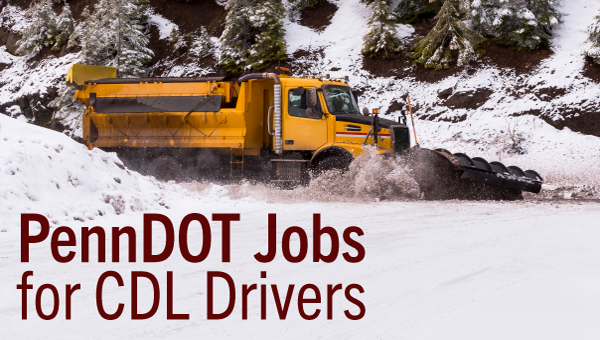 The Department of Transportation is hiring Winter CDL Equipment Operators. The job involves operating highway construction and maintenance equipment to perform snow removal duties and related tasks.
This is a seasonal position lasting from September through April, but there are frequent opportunities for promotion that include good benefits and career advancement.
Winter CDL Equipment Operators earn $18.53 to $20.49 per hour, based on location. To see counties where you might be interested in working, view PennDOT's District map. Watch this video to learn more about this position.
Public Comment Solicited for State Water Plan
The Pennsylvania Department of Environmental Protection (DEP) is asking for public review and comment of the recently released the draft 2022 Pennsylvania State Water Plan identifying regional and statewide water resources priorities and recommending statewide and legislative actions to address those priorities.
As required by the state Water Resources Planning Act of 2002, DEP collaborates with regional committees and a statewide committee to prepare the Pennsylvania State Water Plan. The plan can help legislative, governmental, industry, and community leaders make informed decisions regarding water resources. It includes recommendations from experts to inform policies, programs, and projects related to water availability, infrastructure investment, water resource protection, health and safety, and climate change adaptation.
DEP welcomes comments on the draft 2022 State Water Plan. Comments can be made online through the DEP eComment system, may be emailed to mailto:ecomment@pa.gov, or can be mailed to the DEP Policy Office, Rachel Carson State Office Building, P.O. Box 2063 Harrisburg, PA 17105. All comments must include the commenter's name and address.
The deadline for comments is Sept. 19, 2022, at 11:59 p.m.
State Water Plan committee meetings are open to public participation. For meeting information, please visit the committee pages at the State Water Plan web site.
PA ABLE Helps Pennsylvanians with Disabilities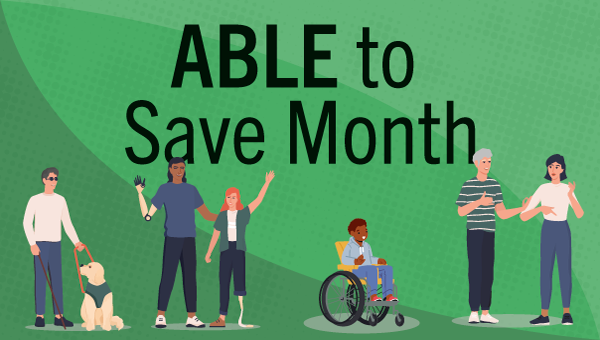 PA ABLE is a savings program that helps to provide increased financial independence for Pennsylvanians with disabilities. Since being created by the General Assembly five years ago, the program has already helped nearly 7,000 Pennsylvanians and their families save more than $75 million.
PA ABLE accounts allow individuals and families to save without affecting eligibility for means-tested federal benefits – and they offer tax advantages. Growth in PA ABLE accounts is tax-deferred, and withdrawals are tax-free when used for qualified disability expenses – which can include day-to-day things like groceries or rent, or larger, more long-term expenses such as assistive technology or vehicle modifications.
Eligible Pennsylvanians can open a PA ABLE account and choose from investment options or an interest-bearing checking account to best meet their savings goals. PA ABLE is administered by the Pennsylvania Treasury Department. To learn about program eligibility and how to open a PA ABLE account, visit paable.gov or call 855-529-2253.
Appalachian Regional Commission Launches Initiative to Transform Appalachia's Economy
The Appalachian Regional Commission (ARC) has launched the Appalachian Regional Initiative for Stronger Economies (ARISE), a new initiative to drive large-scale, regional economic transformation through multi-state collaborative projects across Appalachia, which includes a large portion of Pennsylvania.
Federal funds totaling $1 billion will be invested in ARC during the next five years to strengthen Appalachian business and industry and grow and support the development of new economic opportunities across multiple states.
In addition to being multistate collaborations, ARISE project proposals will address at least one of ARC's five strategic investment priorities of building businesses, building workforce ecosystems, building infrastructure, building regional culture and tourism, or building leaders and community capacity.
Proposals for ARISE grants will be accepted on a rolling basis, but ARC will prioritize reviewing complete applications on a quarterly basis as funds remain available.
To access the request for proposals and learn more about ARISE, visit arc.gov/ARISE.