In this Update:
25th District Training Seminars for Local Officials a Success
Transparency: Senate Expenses to be Posted Online Beginning Sept. 1
Hearing Examines COVID-19 Policies for the 2021-22 School Year
Exploring the Potential of Augmented Reality Technology in PA Farming
Federal Unemployment Benefit Programs End Sept. 4
Legislative Review: Supporting Emergency Responders
---
25
th

District Training Seminars for Local Officials a Success
One of my missions in this position is to bring as much help to the communities of the 25th District as possible. My team and I held six informative training seminars through the District this week providing information on grants (how to find out what is available) and how to find help in writing them. We also provided some pointers on what to put into applications and what to avoid. We also provided information on the "Interim Final Rule" (who but the Federal government could come up with that name) on utilization of the American Rescue Plan (ARP) funding to municipal and county governments.
I'm very pleased with the feedback from local leaders. This will not be the last of these training opportunities. My desire is to equip our local government authorities to be able to bring back your tax dollars to our local area and get things done to help us bring back our best export, our working class children, to our area. Please let your local leaders know to watch for more training opportunities.
Transparency: Senate Expenses to be Posted Online Beginning Sept. 1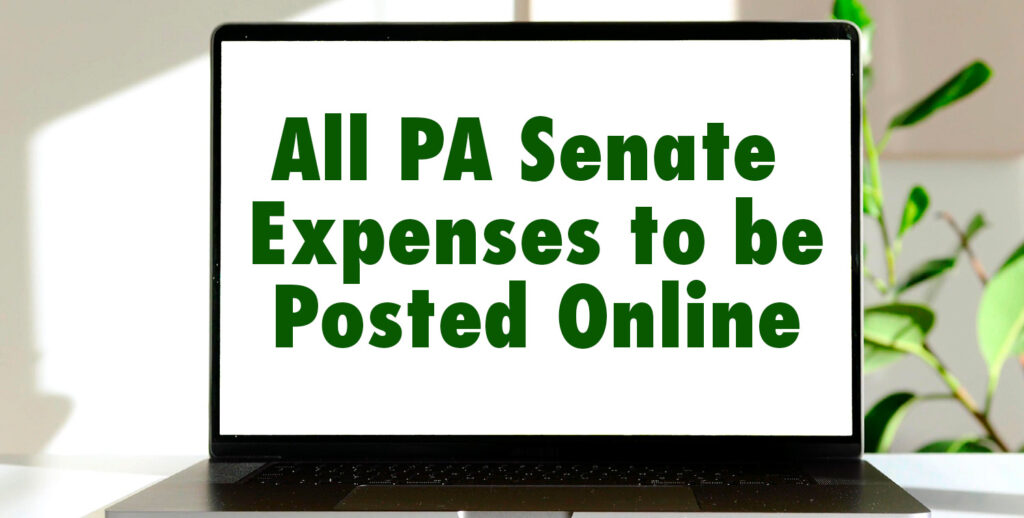 Most of you know I've been an advocate for transparency in government since I first entered the legislature over six years ago. I'm happy to report that the Pennsylvania Senate has developed a new reporting system to make all Senate expenses available to the public online beginning on Sept. 1.
The information will include all office leases, per diems, reimbursements for meals and lodging, supplies, mileage, office maintenance and much more. The information will be available on a new webpage, which will be updated monthly by the Chief Clerk and will apply to all Senate offices — Republican, Democrat, Independent and institutional.
The Senate's new expense transparency system will build on existing good government measures in state government, including:
The state's PennWATCH system, which includes information on employee salaries, state spending, revenues and more.
Information on contracts and purchases of $5,000 or more are available via the Pennsylvania Treasury Transparency Portal page – Contracts e-Library Database.
The new Ledger 5 reporting system that went live July 1, 2021 which allows citizens to track movement of money from one account to another by the governor's Budget Director.
The Pennsylvania General Assembly website, which includes information on all roll call votes taken in both the Senate and the House of Representatives, as well as upcoming committee meetings, operating rules, proposed amendments, and a live session feed.
Campaign finance reports and search tools from the Pennsylvania Department of State.
Hearing Examines COVID-19 Policies for the 2021-22 School Year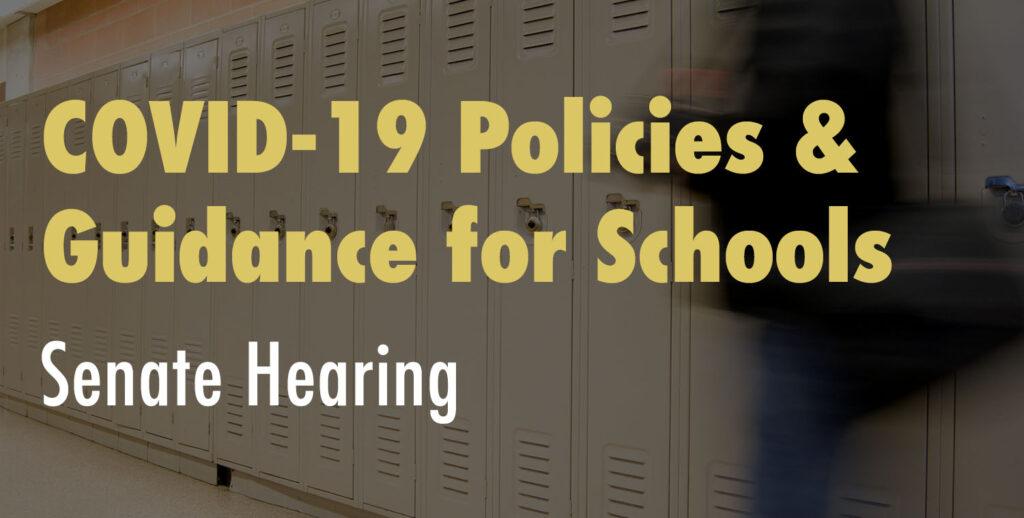 With the start of the new school year approaching, the Senate Education Committee held a public hearing on COVID-19 policies and guidance for Pennsylvania schools.
The committee questioned Acting Health Secretary Alison Beam, Education Secretary Noe Ortega and Acting Deputy Secretary for the Office of Elementary and Secondary Education Sherri Smith. Committee members questioned the constitutional authority for school districts to impose pandemic-related mandates on students without an emergency declaration.
Due to my schedule this week being extensively loaded I'm asking you who have children or grandchildren in our schools as well as our educators to watch the hearing and let me know your thoughts. If you send an email on this please use EDUCATION HEARING THOUGHTS in the subject line so we can compile these responses for a more thoughtful review.
You can view the hearing and read testimony here.
Exploring the Potential of Augmented Reality Technology in PA Farming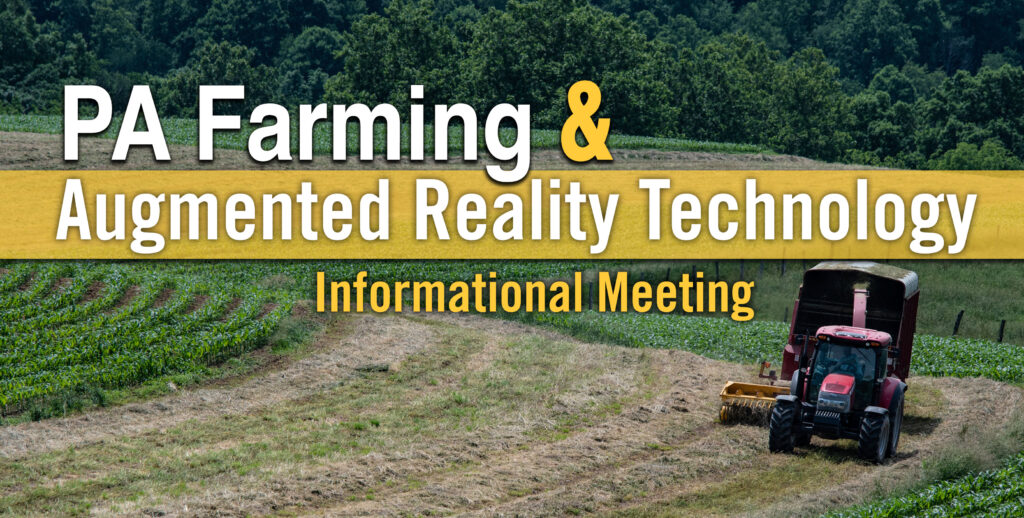 Augmented reality is a technology that superimposes a computer-generated image on a user's view of the real world, providing a composite view. It's increasingly used in manufacturing and the military and its potential to aid farmers is great.
The Senate Agriculture and Rural Affairs Committee and the House Agriculture and Rural Affairs Committee held an informational meeting this week to explore how augmented reality technology can be applied to Pennsylvania farming.
The panel learned that the technology can be used for monitoring fields, repairing equipment, training new farmers, and more. You can view the presentation here.
Federal Unemployment Benefit Programs End Sept. 4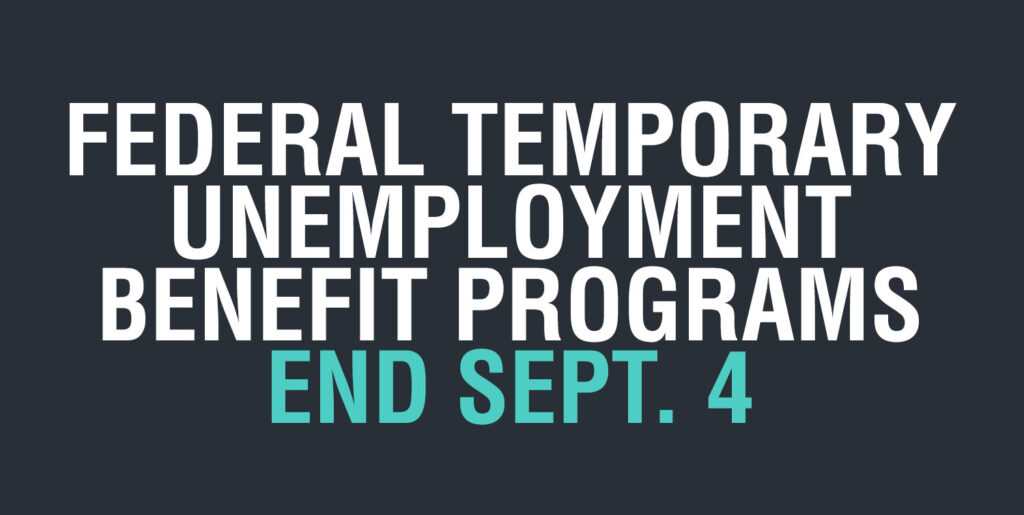 Reminder for affected Pennsylvanians: Federal unemployment benefit programs, including Pandemic Emergency Unemployment Compensation (PEUC), Pandemic Unemployment Assistance (PUA), and Federal Pandemic Unemployment Compensation (FPUC), will end Sept. 4.
The state's regular unemployment compensation program and those receiving benefits from it are unaffected.
Individuals currently enrolled in PEUC and PUA can take advantage of free jobseeker services offered through PA CareerLink. These services include access to a free job database, resume assistance, information about reskilling opportunities and more. To schedule an appointment, contact your local PA CareerLink office listed here.
Legislative Review: Supporting Emergency Responders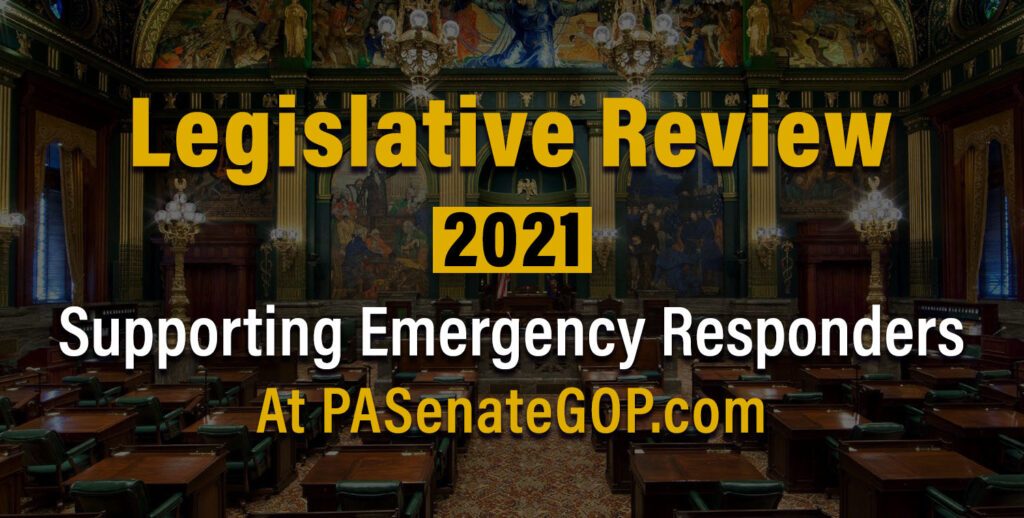 The police, fire and rescue, and EMS organizations that lead local emergency response are critical components for ensuring public safety. The Senate passed several bills in 2021 to support the men and women who support our communities.
Senate Resolution 96 directs the Legislative Budget & Finance Committee to conduct a performance audit on Pennsylvania's critical 9-1-1 System and make recommendations in advance of the reauthorization of the 9-1-1 Law.
Senate Bill 36 provides for license fee exemptions for service dogs used by a fire department, sheriff's office or in the performance of rescue services or medical emergency services.
Senate Bill 83 creates grants to establish fire training programs for students in high school.
Senate Bill 158 provides for medals of commendation for law enforcement, fire and EMS personnel.
Senate Bill 243 allows volunteer fire departments, veterans organizations and other non-profits to conduct small games of chance fundraisers online until May 1, 2022 to make up for fundraising revenue lost during the pandemic.
You can find a full list of bills of note passed by the Senate in 2021 here.