In this Update:
Gov. Shapiro's Decision to Cut Crucial Women's Health Services Funding Concerning
2023 Champions of the Pennsylvania Wilds Awards
Clinton County's New Agricultural Conservation Assistance Program
Tax Credit Webinar
Landon Wolfgang Achieves Rank of Eagle Scout
North Central Announces Call for Projects, Funding Focus Hours
Supporting Children Who Faced Trauma
Save Your Child from Preventable Death
Watch Out for Heat-Related Illnesses
Smart Money Management Leads to Financial Independence
Searching for High School Students to Keep PA Clean
---
Gov. Shapiro's Decision to Cut Crucial Women's Health Services Funding Concerning
Recently, Gov. Josh Shapiro chose to terminate Pennsylvania's contract with the Real Alternatives program, which provides life-affirming pregnancy and parenting support services throughout the state and nation.
This runs counter to claims by this governor, and his political party, that they are "pro-choice" as "choice" implies women have options from which to choose regarding their pregnancy and parenting needs.
Cutting crucial funding for Real Alternatives and its 83 crisis centers statewide is anything but "pro-choice."
Real Alternatives offers support services that empower women to protect their reproductive health, avoid crisis pregnancies, choose childbirth rather than abortion, receive adoption education and improve parenting skills. These services have helped hundreds of thousands of women receive the care they want and deserve.
These service agencies are literally changing and saving lives!
Eliminating funding for such an important service suggests this administration is not interested in doing what is best for women in Pennsylvania. That is why I will continue to push back against this decision to ensure Real Alternatives can continue to provide its vital services at the locations where they are currently providing them.
It remains my hope that Gov. Shapiro reconsiders his decision and allows Real Alternatives to continue its important work.
2023 Champions of the Pennsylvania Wilds Awards

Upper left picture for Alex Luckenbill; Upper right picture for Tioga Maple Weekend; Lower left picture for Sue Morris; Lower right picture for Trout Unlimited. All photos courtesy of Mickayla Poland/PA Made for PA Wilds Center.
On July 27, the 11 recipients of the 2023 Champions of the Pennsylvania Wilds Awards were recognized for their efforts to help grow and sustainably develop the region's outdoor recreation economy and nature tourism.
This year's award winners are:
Artisan of the Year: Sue Morris of Sue's Salves – Mill Hall, Clinton County
Best Brand Ambassador: New Trail Brewing Company – Williamsport, Lycoming County
Business of the Year: Highland Chocolates – Wellsboro, Tioga County
Conservation Stewardship: Kelly Williams- Clearfield County
Event of the Year: Potter-Tioga Maple Weekend- Potter and Tioga counties
Great Design: River's Landing Event Center – Clearfield, Clearfield County
Great Places: Cook Forest Sensory Trail – Clarion County
Inspiring Youth (Individual): Alex Luckenbill – Saint Marys, Elk County
Inspiring Youth (Organization): Allegheny Mountain Chapter, Trout Unlimited
Outstanding Leader: Erick Coolidge – Tioga County Commissioner
PA Wilds Planning Team Member of the Year: Dan Glotz – Warren County Planner
The event is organized by the PA Wilds Center and the PA Wilds Planning Team.
The PA Wilds Center recently held an event to honor organizations and individuals throughout the Pennsylvania Wilds, a 13-county region that includes the counties of Cameron, Clarion, Clearfield, Clinton, Elk, Forest, Jefferson, Lycoming, McKean, Potter, Tioga, Warren and northern Centre.
The PA Wilds Center is a nonprofit organization whose mission is to integrate conservation and economic development in a way that inspires the communities of the Pennsylvania Wilds. The center promotes the region as a premier outdoor recreation destination as a way to diversify local economies, inspire stewardship, attract investment, retain population and improve quality of life.
The PA Wilds Planning Team is one of the largest and longest-standing governance structures around the PA Wilds effort. It was formed in 2006 through a groundbreaking Intergovernmental Cooperation Agreement (ICA), the largest geographically of its kind in Pennsylvania. The ICA brings together the region's county governments, typically through representation of the county planner, the region's four Economic Development Districts, two Heritage Areas, visitor bureaus, PA Wilds Center, conservation partners and others to work on regional planning issues related to outdoor recreation development.
Clinton County's New Agricultural Conservation Assistance Program
Are you a farmer in need of manure storage? Are you interested in installing streambank fencing and a low water crossing in your pasture? Do you need a grazing plan? Do you have an un-vegetated heavy use area that need addressed?
The new Agricultural Conservation Assistance Program (ACAP) has been established to provide financial assistance to help you implement these practices. The program's goal is to keep soils and nutrients on your land and out of Pennsylvania waterways.
The Clinton County Conservation District will be receiving $932,533 in ACAP funds during the next five years to support local farmers. All interested participants will be required to fill out an application and submit it to the district to be considered for funding.
The district will be accepting applications through Aug. 19, 2023 for those wishing to apply. Applications are available at the district office (45 Cooperation Lane Mill Hall, PA 17751). Each application will undergo a quarterly ranking process carried out by the ACAP advisory committee. The ACAP advisory committee is made up of conservation professionals specializing in agricultural operations. Ranking criteria will be based upon greatest environmental resource concerns and farmer needs.
For more information, please contact the Clinton County Conservation District at 570-726-3798 ext. 3804.
Tax Credit Webinar
Landon Wolfgang Achieves Rank of Eagle Scout
My office recently presented Landon Wolfgang with a Senate Citation congratulating him on becoming an Eagle Scout, the highest level of achievement in the Boy Scouts of America.
The son of Troy and Erica Wolfgang of Reynoldsville, Landon is a member of Troop 26 in DuBois. He has served his troop as quartermaster, assistant patrol leader and patrol leader. He is also a Brotherhood member of the Order of the Arrow.
For his Eagle Scout community service project, Landon installed an aluminum walkway on the bleachers of a local youth football field.
Congratulations Landon, and I wish you all the best in the future!
North Central Announces Call for Projects, Funding Focus Hours
North Central is excited to announce the launch of a new "Call for Projects," initiative aimed at providing valuable assistance to municipalities and non-profit organizations in securing grant funding for their projects.
The purpose of these "Funding Focus Hours" events is to provide a dedicated time for municipalities and non-profits to meet with North Central staff directly, discussing project ideas and exploring potential grant funding opportunities.
Whether you have a specific project in mind or are seeking guidance on identifying suitable projects, the objective is to empower your organization or municipality with the knowledge and tools necessary to enhance your chances of funding for community-driven projects and initiatives.
See graphic above for more information.
Supporting Children Who Faced Trauma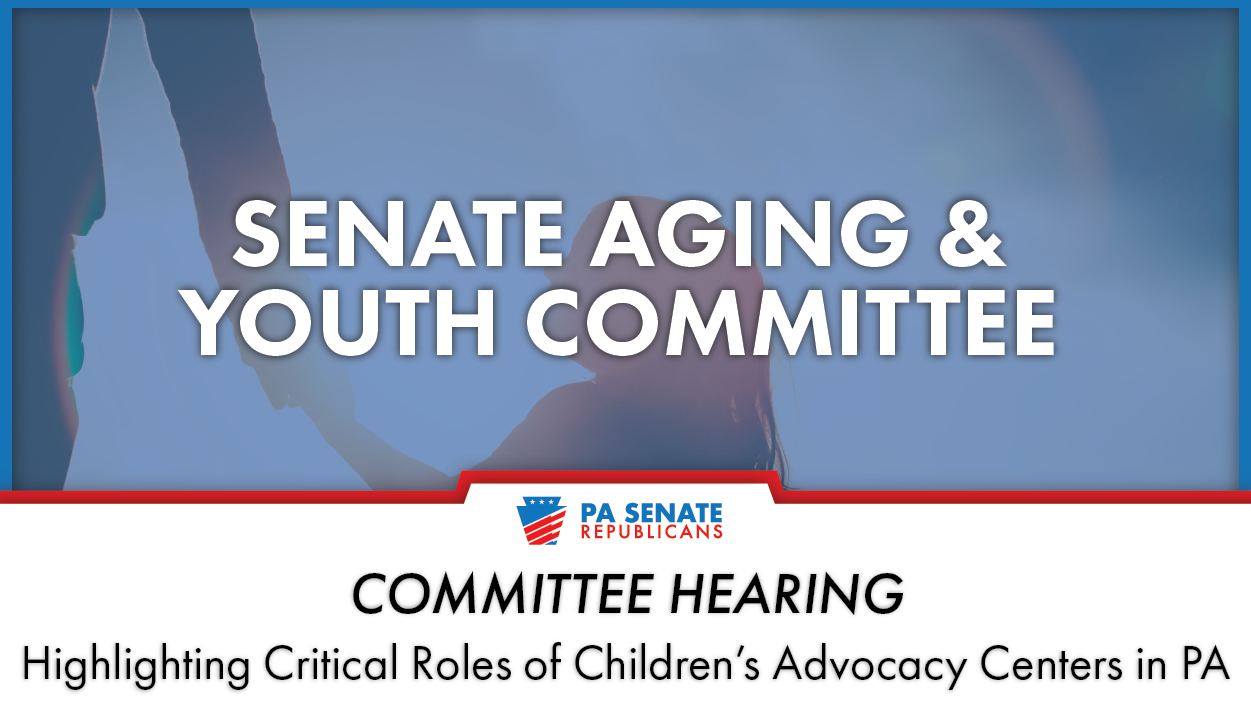 This week, the Senate Aging and Youth Committee held a hearing to gather information about the critical roles played by children's advocacy centers across Pennsylvania.
Children's advocacy centers (CACs) coordinate the investigation, treatment and prosecution of child abuse cases by utilizing teams of professionals involved in child protective and victim advocacy services, law enforcement and prosecution, and physical and mental health.
Where Child Advocacy Centers are not available, children who experience traumatic experiences – like sexual abuse – are revictimized when they are forced to repeatedly relive their horror by describing it separately for people representing county agencies, law enforcement and health care. At CACs, everyone gathers at one time in a way that is comfortable for the child.
Pennsylvania has 41 CACs, which provided services to 15,735 children in 2022. Types of cases include sexual abuse, physical abuse, child witness to violence, drug endangered children and others. Learn more about the hearing and access video here.
Save Your Child from Preventable Death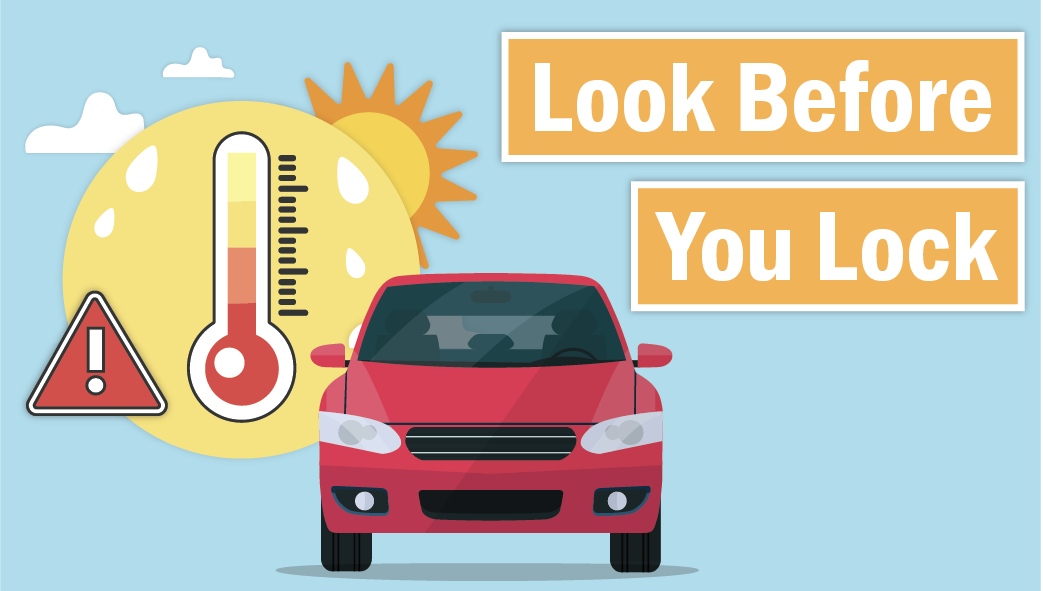 Since 1998, more than 900 children have died from vehicular heatstroke – a tragedy we never want to experience. Luckily, it is preventable.
The National Safety Council offers a free online course about the danger of vehicular heatstroke and children, the three primary circumstances that have led to children dying and what we can do to prevent these deaths.
Keep in mind that even on mild or cloudy days, temperatures inside vehicles can reach life-threatening levels. Leaving windows slightly open doesn't help, and children should never be left unattended or be able to get inside a vehicle. Learn more here.
Watch Out for Heat-Related Illnesses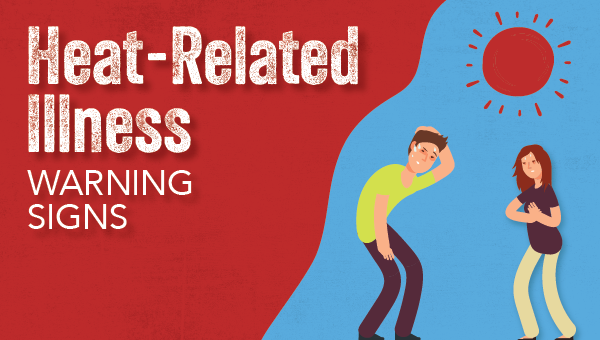 When it's extremely warm outside, there are several heat-related illnesses that can impact you and your loved ones. While many of us have experienced sunburn before, you should also be aware of heat stroke, heat exhaustion, heat cramps and heat rash.
In an effort to avoid these illnesses, stay hydrated and be careful with how long you're exposed to the heat – even if you're not in the sun.
Read more here about the signs of heat-related illnesses and what to do if you have one.
Smart Money Management Leads to Financial Independence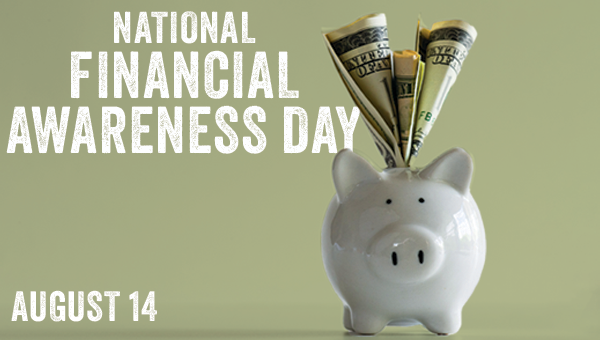 To become financially independent and create the foundation for a secure life, thoughtfully considering financial decisions and their implications is key.
Monday, Aug. 14, is National Financial Awareness Day, which reminds all of us to plan for a more financially successful future. Of course, in addition to a willingness to plan, we must also have the knowledge about positive versus negative money management practices.
Senate Republicans passed a bill to improve personal financial literacy by requiring completion of a high school course that would advise on basic money matters like credit and credit scores; savings and investments; and college, home and auto loans. By teaching high school students the basics, they will be able to make better decisions to position themselves for a lifetime of financial independence.
As you take an active role in managing your money, you may come up with a question, concern or complaint about Pennsylvania financial institutions, services or products. Call the Pennsylvania Department of Banking and Securities at 1-800-722-2657 or fill out the online complaint form here.
Searching for High School Students to Keep PA Clean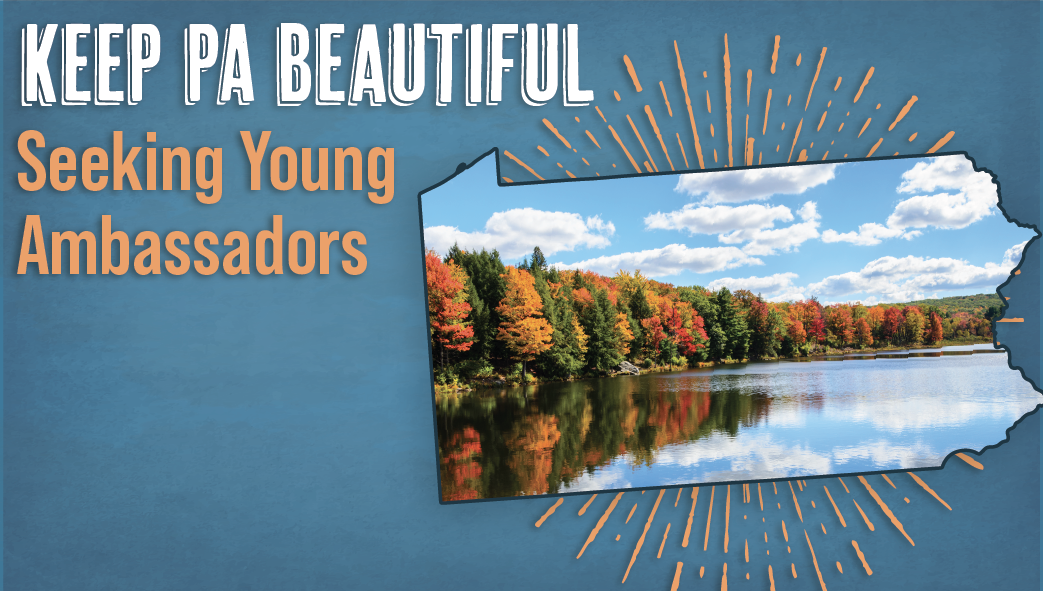 The Pennsylvania Department of Transportation and Keep Pennsylvania Beautiful are inviting 10th -12th grade students from around the state to help keep Pennsylvania clean and beautiful through the Young Ambassadors program.
The program provides opportunities for high school students to train and network with industry leaders, state agencies, local media and the Keep Pennsylvania Beautiful network to increase leadership and problem-solving skills.
Learn more about ambassadors' responsibilities and apply for the program by Sept. 14 here.

For anyone who hasn't already signed up to receive my mission reports, you can get on the e-newsletter mailing list here.