In this Update:
Senate Sends Budget Bill to Governor's Desk
Honoring Hometown Heroes – Centre County
Destination Potter County: Oswayo Valley Senior Center
North Central Announces Call for Projects, Funding Focus Hours
Share Your Opinion about Broadband in Pennsylvania
Report Abuse of Adults Living with a Disability
Recognizing National Farmers Market Week
Free Tool to Relate Military Experience to Civilian Job Requirements
Submit or Search for a Veteran Job
Improved Dashboard Better Tracks PA Homeowner Assistance Fund
---
Senate Sends Budget Bill to Governor's Desk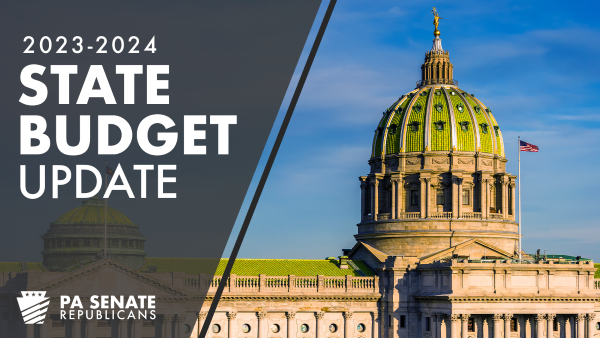 The Senate reconvened this week to send the 2023-24 General Appropriations bill to Gov. Josh Shapiro's desk to be signed into law. This action maintains our commitment to moving Pennsylvania forward and will prevent disruptions to the many critical services Pennsylvanians rely on every day. Advancing this legislation ensures funding can be released to schools, counties and nonprofits without interruption as the final components of the budget are negotiated and completed.
The $45.45 billion budget spends approximately $400 million less than what Gov. Shapiro proposed in March. I am pleased we were able to pass a budget that holds the line on taxes, promotes job growth, continues historic support for schools and sets aside money to prevent future tax hikes.
However, I am extremely disappointed to report that before the governor signed the budget into law, he exercised his line-item veto authority to zero out $100 million in funding for the Pennsylvania Award for Student Success (PASS) program.
Parents could have used this "lifeline" funding for private school tuition, tutoring and other services.
The truth is we had a bipartisan state budget agreement to help "God's children" who are trapped in the bottom 15% percent of schools for test scores and academic performance.
Displaying a complete lack of integrity and caving once again to teachers' union demands, the governor reneged on that deal; and broke the promises he made to students and their families who want nothing more than the opportunity for a quality education.
Rest assured; this battle is far from over!
It is important to note this step does not complete the budget process, as certain programs require implementation language before funding can be released. These include key priorities like mental health grants for schools, emergency relief for hospitals and increases to EMS reimbursement rates. We are continuing our work to negotiate these items to ensure a full budget is put in place to help all Pennsylvanians.
The Senate also signed and sent to Gov. Shapiro's desk a bill that would expand eligibility and rebate amounts available through the Property Tax/Rent Rebate Program, providing more assistance to low-income seniors and Pennsylvanians with disabilities.
With the recent resignation of a member of the House, their chamber now stands deadlocked, with an even number of Republicans and Democrats. Having a chamber with a 101 to 101 split makes it very hard to see how some of these important pieces of legislation can be advanced until the vacancy in the House is filled again. The Senate stands ready to return to session and complete the steps necessary to bring this year's budget to a close as soon as possible.
Honoring Hometown Heroes – Centre County
Recently, I was honored to present Senate citations recognizing two extremely dedicated District 25 hometown heroes for being named 2022 Law Enforcement Officer of the Year.
To her great credit, Officer Macy Neideigh was performing a routine traffic stop for a vehicle code violation, when she immediately recognized the occupants as armed robbery suspects in another jurisdiction.
Upon further investigation, the two individuals were linked to several other armed robberies and burglaries, as well as multiple vehicle thefts throughout Bellefonte Borough and surrounding areas of Centre County.
Detective Caleb Clouse, a member of the Ferguson Township Police Department, was assigned a cold case involving the suspicious death of a former school bus driver, who was found in her Pine Grove Mills home in 2016.
With fresh eyes on the case, he focused on information gained from a past interview, identified a person of interest and obtained a confession that led to a conviction.
Thank you to all the dedicated men and women who protect and serve our communities—around the clock and every day.
As citizens we should never underestimate or under appreciate the risks involved in police work, and we should never miss an opportunity to show our support and convey our gratitude.
Destination Potter County: Oswayo Valley Senior Center
On July 27, I spent part of my day in Potter County visiting the Oswayo Valley Senior Center.
In the first photo, I am meeting with Ed Fisher, one of the founders of the LEEK Hunting and Mountain Preserve organization.
In a nutshell, LEEK raises money to allow all disabled veterans of any war to come to their 300 acres preserve to hunt and fish on guided tours, as well as welcoming their families with young children to come to fly fishing events and more.
For more information visit www.leekpreserve.org.
Next, I caught up with Oswayo Valley School District Superintendent Mr. Jed Hamberger.
In the final photo, the leadership team at Oswayo Valley Senior Center generously presented me with a basket containing homemade maple syrup, dips and crackers.
Thanks again to everyone at Oswayo Valley Senior Center for your kindness and hospitality!
North Central Announces Call for Projects, Funding Focus Hours
North Central is excited to announce the launch of a new "Call for Projects" initiative aimed at providing valuable assistance to municipalities and non-profit organizations in securing grant funding for their projects.
The purpose of these "Funding Focus Hours" events is to provide a dedicated time for municipalities and non-profits to meet with North Central staff directly, discussing project ideas and exploring potential grant funding opportunities.
Whether you have a specific project in mind or are seeking guidance on identifying suitable projects, the objective is to empower your organization or municipality with the knowledge and tools necessary to enhance your chances of funding for community-driven projects and initiatives.
See graphic above for more information.
Share Your Opinion about Broadband in Pennsylvania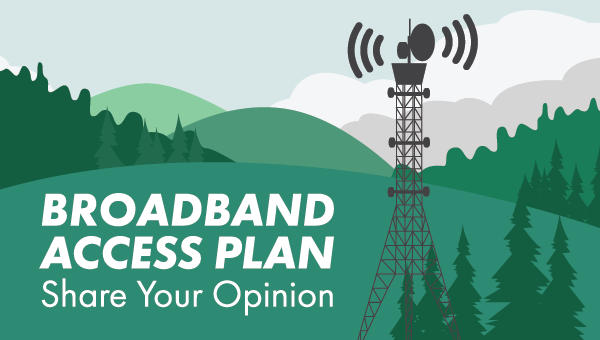 Rather than a luxury, high-speed internet is a necessity to participate in today's economy. Access to high-speed internet helps to ensure public safety, benefits employers and Pennsylvania's workforce, and provides an equal opportunity for students.
Pennsylvania has been awarded $1.16 billion in federal funding to expand internet access across the commonwealth. Community members – including residents, businesses and organizations – are invited to comment on the draft five-year implementation plan via an online survey available through Aug. 8.
Report Abuse of Adults Living with a Disability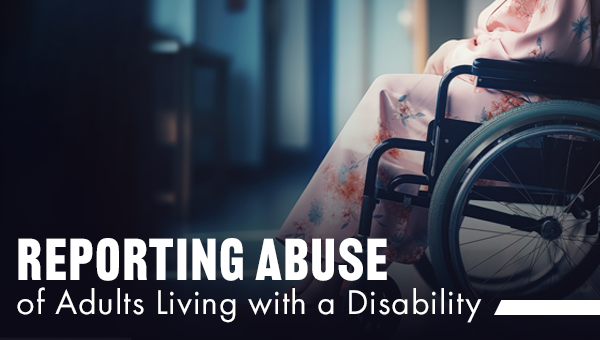 Sadly, adults living with a disability are more likely to face abuse, neglect, exploitation and abandonment.
Common signs of abuse include bruises or broken bones, weight loss, memory loss, personality changes, social isolation and changes in banking habits.
If you suspect abuse, report it by calling the Protective Services Hotline at 1-800-490-8505. A report can be made on behalf of the adult whether they live in their home or in a care facility such as a nursing facility, group home or hospital. Reporters can remain anonymous and have legal protection from retaliation, discrimination, and civil and criminal prosecution.
Recognizing National Farmers Market Week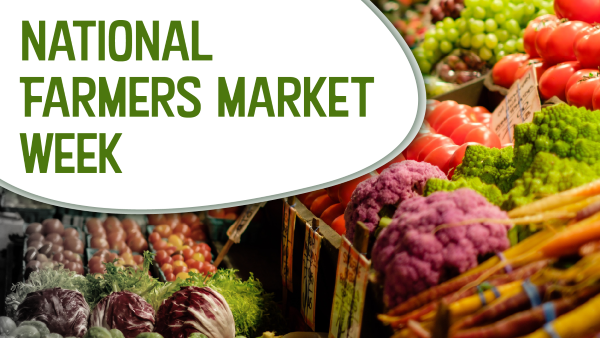 Aug. 6-12 is National Farmers Market Week, and there are so many places to celebrate in Pennsylvania. With agriculture as the state's top industry, farmers markets can be found all across the commonwealth.
Farmers markets offer more than the freshest produce. You can also find delicious baked goods, cheeses and craft coffees. Some even offer how-to classes and the opportunity to pick your own produce.
Find a farmers market to enjoy here.
Free Tool to Relate Military Experience to Civilian Job Requirements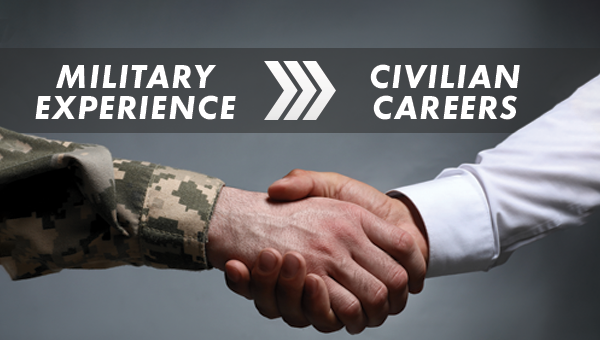 The Department of State has an innovative tool to help veterans and service members translate their military experience into civilian career opportunities. The military occupational crosswalk is a series of charts for each occupation licensed by the department that compare licensing requirements with typical duties, training, qualifications and related credentials with military occupations.
Created after Act 35 of 2022 received unanimous support from the General Assembly, the crosswalk defines a military applicant as a service member, veteran or military spouse; provides initial licensure fee waivers for military spouses who must relocate because of a service member's military orders; allows service members to reactivate an expired professional or occupational license without penalty if the reactivation coincides with a deployment and is completed within one month of returning from the deployment; and more.
Read more here about professional and occupational licensing in the commonwealth.
Submit or Search for a Veteran Job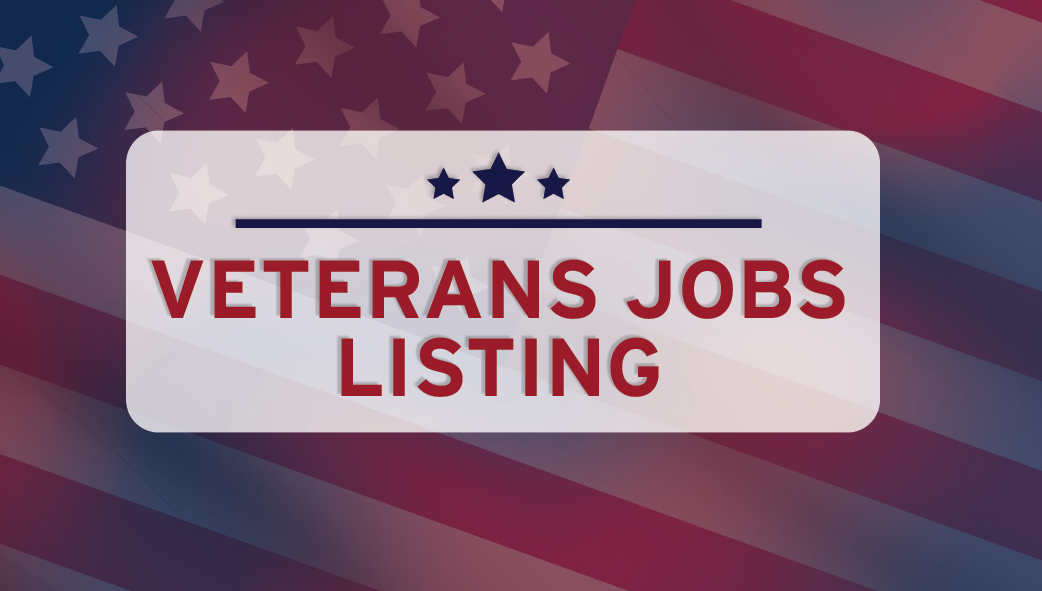 The Department of Military and Veterans Affairs offers a job listing as a service to individuals and organizations to promote their veteran and military-oriented events being held in Pennsylvania. It is a comprehensive resource for the state's more than 700,000 veterans as they consider new employment opportunities.
Submit a job or view the current listings – which include roles for nurses, police officers, recovery specialists and more – here.
Improved Dashboard Better Tracks PA Homeowner Assistance Fund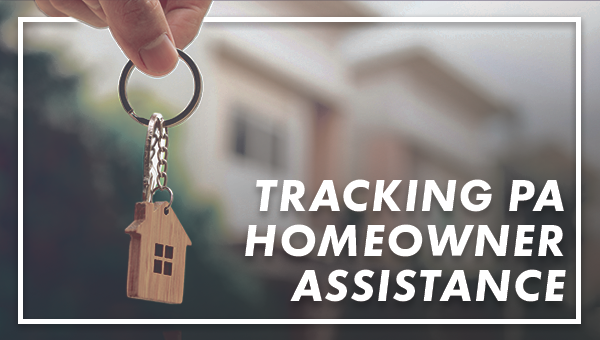 The Pennsylvania Housing Finance Agency (PHFA) launched an updated program dashboard to track the status of the Pennsylvania Homeowner Assistance Fund, a pandemic-relief program that provides financial assistance to qualified homeowners for mortgage and housing-related expenses.
The new dashboard, which will be updated at least monthly, includes:
Total funds disbursed to Pennsylvania households
Total funds remaining for assistance to Pennsylvania homeowners
Total households that submitted applications
Total number of households that received assistance to date
A map identifying the amount of funds disbursed by Pennsylvania county
The initial dashboard presents the data in a static image format, but in the coming weeks, PHFA will introduce additional interactive capabilities including the ability to see more detailed information by county and details by the various assistance types. The changes will provide increased accountability and transparency in the program's operations.

For anyone who hasn't already signed up to receive my mission reports, you can get on the e-newsletter mailing list here.