In this Update:
Strengthening the Integrity of Pennsylvania's Elections
Special Education Additional School Year Notification Deadline is Monday
New Law Improves Access to Home Health Care Services
Help for Veterans and Beneficiaries Facing Unexpected Hardships
Low-cost Hunting Licenses Available for Military Members, Disabled Veterans, Former POWs
Four ATV Grants Awarded to 25th Senatorial District Organizations
Watch Out for Energy Marketing Scams
Please Support Local Independent Retailers
---
Strengthening the Integrity of Pennsylvania's Elections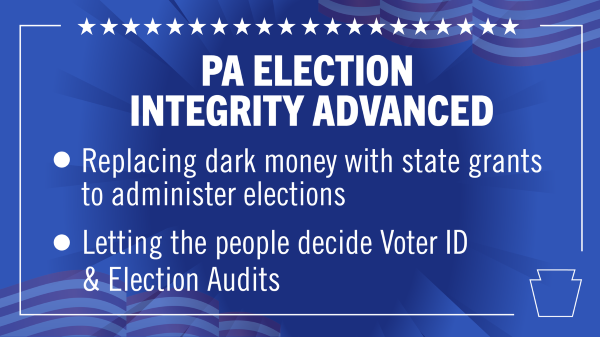 Most Pennsylvanians say they are dissatisfied with the way elections are conducted in the state, according to a recent poll. To address this, the General Assembly passed one of the most significant election integrity packages in America.
The General Assembly passed two proposed amendments to the Pennsylvania Constitution addressing elections. If approved again in the 2023-24 legislative session, the questions will be put on the ballot for voters to decide.
One of these amendments would require all voters to present a valid form of identification prior to voting in person or by mail. Seventy-four percent of Pennsylvanians support requiring voters to present identification to vote.
A separate proposed amendment would require the General Assembly to provide for audits of elections, including the administration of elections and the results. This crucial work would be performed by the state Auditor General.
In addition to moving these constitutional questions one step closer to voters, the General Assembly passed Act 88 of 2022 to get private money out of the administration of our elections. The legislation was created after certain counties received millions of dollars from a group funded by Facebook founder Mark Zuckerberg during the 2020 Election.
The new law creates grants for counties to cover costs such as hiring and training staff, printing ballots and managing voting machines and tabulation equipment. In return, counties who accept the money are required to take several critical steps to ensure the integrity of the process.
Act 88 adds article XVI-A to the election code which will fund the personnel to be on-hand to make the count. Under Section 1602-A (J) (1), once pre-canvassing of the mail-in ballots starts at 7 a.m. on election day, the counting cannot stop until the last ballot is counted. Also under Section 1602-A (J) (2), the county must begin to canvass the other mail-in and absentee ballots at 8 p.m. on election day and cannot stop until all of these ballots are counted. There won't be any more stopping of the count and resuming another day. That led to serious concerns about "found" ballots coming in overnight.
There are other steps which must be followed and if these critical steps are not taken the money must be returned to the Commonwealth as provided for in Section 1602-A (I).
Additionally, the Senate has secured more funding for my Intergovernmental Operations Committee to bring back the investigators to continue the work that was halted when the Attorney General and Secretary of the Commonwealth tied us up with court costs and ran the funding dry. We are getting back on track and will resume hearings based on information we have been able to collect in the interim.
Pennsylvanians have advocated for real and meaningful changes that will promote confidence in the fairness of our election system. As elected officials, it is our responsibility to ensure every part of our voting system is above reproach.
Special Education Additional School Year Notification Deadline is Monday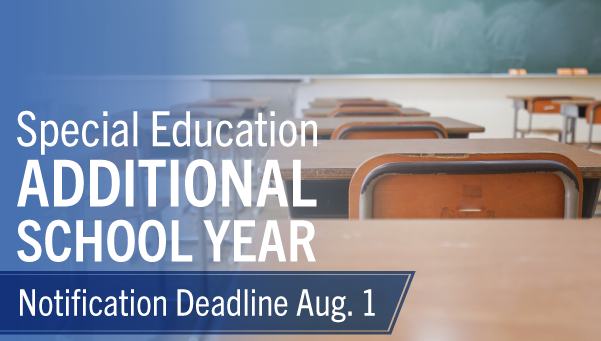 The General Assembly recently passed a proposal to provide an additional year of instruction to special education students who reached the age of 21 during the 2021-22 school year or before the 2022-23 school year starts.
Due to COVID-19, many of these students suffered immense learning loss and need a bridge before aging out of the public school system. If you know of someone who has a special needs young person in their home, please pass this information on to them.
Information about this provision is available here. Parents must submit the Act 55 of 2022 Student Enrollment Notification Form to their school district by this Monday, Aug. 1.
New Law Improves Access to Home Health Care Services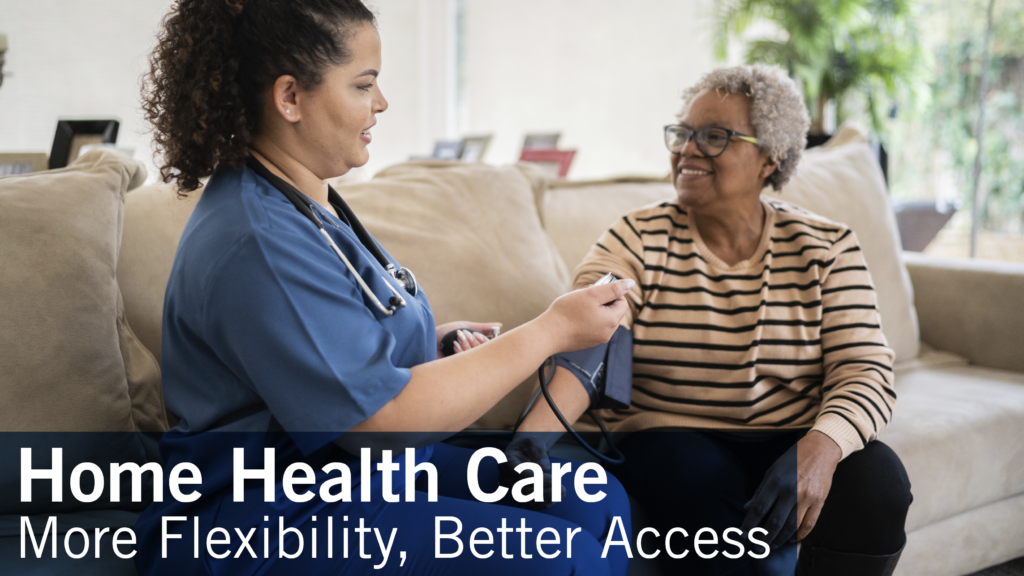 Legislation recently passed by the General Assembly and enacted into law will help improve access to home health care services by making permanent two regulations waived during the COVID-19 pandemic.
Prior to the pandemic, non-physician practitioners were unable to order or oversee orders for home health care services. Additionally, registered nurses were not able to perform remote visits to patients in need of home health care services.
Due to great need, those regulations were waived during the pandemic, yet those of us who have been interacting with constituents and providers over the years understood that waiving or eliminating these requirements are critical to getting necessary care to those who need it. Act 30 of 2022 makes these exceptions permanent, so health care services are more accessible to those individuals who cannot leave their homes to obtain care or treatment.
Help for Veterans and Beneficiaries Facing Unexpected Hardships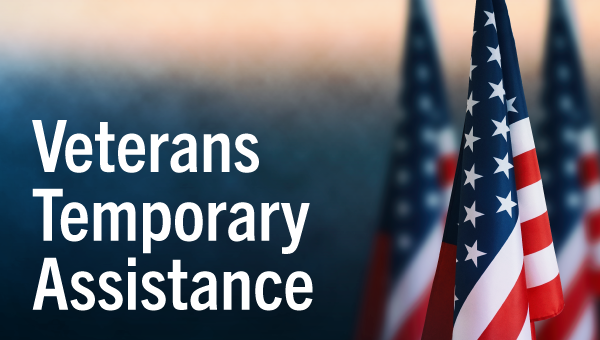 Pennsylvania veterans and beneficiaries facing a crisis can receive financial relief for necessities of life such as food, shelter, fuel and clothing through the Veterans Temporary Assistance Program.
Eligible veterans or their beneficiaries can qualify for up to $1,600 in a 12-month period. Eligibility requirements include: a person who served in the U.S. Armed Forces (discharged under honorable conditions), died in service or was killed in action, or suffered a service-connected disability.
To apply, contact the County Veterans Affairs Director in your county.
Low-cost Hunting Licenses Available for Military Members, Disabled Veterans, Former POWs
Pennsylvania hunting licenses for the 2022-23 hunting season recently went on sale (June 13), and for those members of our military – or former military members – thinking about heading out into "Penn's Woods," getting a license can be fairly inexpensive.
The Pennsylvania Game Commission website lists all the different types of licenses available for purchase – including where they can be purchased – and for state residents who are currently serving on active and full-time duty in the U.S. Armed Forces or the U.S. Coast Guard (and meet other requirements), the cost of a license (which includes one antlered deer tag, one fall turkey tag, one spring turkey tag and small game hunting privileges for one license year) is just $1, plus $1.97 in administrative fees.
It's the same cost for a state resident who, within the previous 24 months, has been deployed overseas as a member of the Pennsylvania Army National Guard or Air National Guard on active Federal service, or a reserve component of the armed forces for a period of 60 consecutive days or more, or was released early from such service because of injury or disease incurred in the line of duty. Former prisoners of war (POWs) can also purchase a one-year hunting license for $1 plus the $1.97 administrative fee.
And there's no charge for a hunting license for state residents who are disabled veterans and meet the commission's criteria.
Four ATV Grants Awarded to 25th Senatorial District Organizations
The Pennsylvania Department of Conservation and Natural Resources (DCNR) this past week announced new grant funding totaling $955,500 for all-terrain vehicle (ATV) and snowmobile facilities and trails in Pennsylvania.
The investments from the ATV Management Restricted Account and Snowmobile Management Restricted Account are used to support construction or maintenance of ATV and snowmobile trails and facilities.
Of the $955,500 distributed statewide, four grant recipients are located in the 25th Senatorial District: Elk County Riders Inc. received $444,100 for development of the Byrnedale ATV Connector Trail in Jay Township, Elk County; Majestic Kamp & Lost Trails, Inc. received $203,300 for purchase of equipment to maintain and construct approximately 67 miles of ATV trails at Majestic Kamp & Lost Trails in Otto, Keating and Foster townships, McKean County; Central Mountains ATV Association Inc. got $89,200 for the purchase of equipment to maintain and construct approximately 300 miles of the Central Mountains ATV Association trail system in Cameron, Centre, Clearfield, Clinton, Elk, Forest, Jefferson, Lycoming, McKean, Potter, Tioga, Union and Warren counties; and the Potter County ATV UTV Club received $9,500 for the purchase of mobile youth ATV safety training equipment.
The department is allowed to award grants two times each year to municipalities and organizations (both for-profit and non-profit) for development of publicly accessible ATV and snowmobile trails and facilities, with the next grant round opening on Aug. 1 and closing on Sept. 30.
Proposed snowmobile and ATV related projects eligible for DCNR grants include: planning, land acquisition, development, rehabilitation, maintenance, purchase of equipment for maintenance and construction, and development of educational programs related to snowmobile and ATV trails and facilities.
Each of these organizations are working together to capitalize on the growing community of riders and encouraging these riders to enjoy the natural beauty we enjoy in the 25th District. People are coming from out of state to utilize the trails these organizations are setting up and maintaining. This is resulting in a growing number of people spending nights at our campgrounds and hotels and enjoying the restaurants and small businesses in our region. It's a billion-dollar industry and we are starting to reap the benefits of it because of the work of these organizations.
No match is required for this funding, but applications providing matching funding will be given additional consideration.
Watch Out for Energy Marketing Scams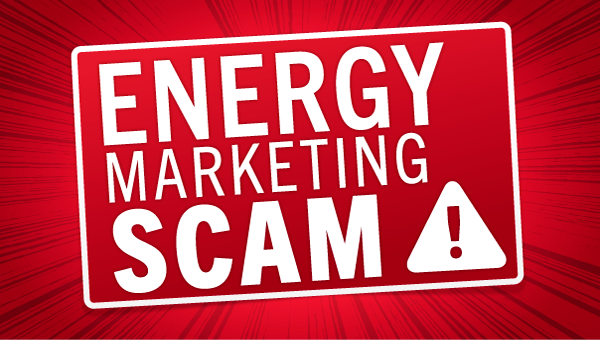 The pending implementation of Gov. Wolf's Regional Greenhouse Gas Initiative (RGGI) has caused traditional gas and coal generating facilities to close or shift to higher cost generating systems. As a result, all of your electrical costs are skyrocketing. Because it puts an additional financial strain on the family budget, many consumers are looking for relief wherever they can find it.
Consumers should be alert for potential energy marketing scams, especially unsolicited telemarketing calls requesting immediate action and promising far-reaching savings on energy bills.
One type of misleading solicitation involves robocalls from unidentified sources making vague and potentially misleading statements about customer discounts, refunds, rebates and bonuses if the customer acts now. The calls often appear as a local telephone number on recipients' caller ID, which is often fake or "spoofed," or the calls fail to display any number at all.
According to the Pennsylvania Public Utility Commission, if the sales agent fails to immediately identify themselves and the reason for the call, the consumer should end the call. Find out more about scammers and how to avoid them here.
Please Support Local Independent Retailers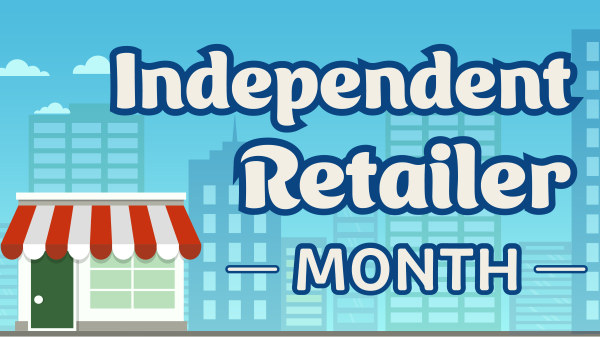 Local, independent retailers reinvest more of their revenues in your community than chain retailers and much more of their revenues than Amazon. They also contribute directly to organizations like local fire departments, homeless shelters, child protection organizations and the like who serve our communities.
Shopping local and supporting independent retailers contributes to the health and prosperity of our communities. I hope you give them a chance to earn your business year-round.