In this Update:
Destination Elk County: Domtar's Johnsonburg Paper Mill
Observing World Day Against Trafficking in Persons
PA State Universities Hold the Line on Tuition
Student Opportunities for Success Examined by Senate Committee
REAL ID Extension Allows Access Through May 2025
Free Help Available to PA Small Businesses
North Central Announces Call for Projects, Funding Focus Hours
---
Destination Elk County: Domtar's Johnsonburg Paper Mill
On July 25, I had the opportunity to tour Domtar's Johnsonburg Mill—Elk County's second largest employer.
Beginning operations in 1888 and recognized as one of the most technologically advanced paper mills in the world, the Johnsonburg Mill boasts a long and rich history of papermaking.
Located near the Allegheny National Forest on the headwaters of the Clarion River, today, the mill manufactures uncoated freesheet papers used by customers to create brochures, direct mail, stationery, checks, envelopes and hardbound books.
For nearly 25 years, the Johnsonburg Mill's onsite fish hatchery (see second photo above), has raised both rainbow and brown trout, releasing approximately 13,000 trout each year to stock local waterways.
Manufacturing byproducts to improve soil water retention and permeability, the Johnsonburg Mill also plays a significant role in rehabilitating former coal mining land to attract wildlife again.
Supporting approximately 330 local jobs, the Johnsonburg Mill boasts an estimated regional impact of more than $775 million.
Many thanks to Johnsonburg Mill team members Stephen Rudy (Operations Manager), Luke Dillinger (Wood Procurement Manager), Dashuri Aliko (Human Resources Manager), Tony Casilio (Environmental Health and Safety Manager), Dan Morgan (Maintenance Manager) and Nick Zehr (Process Engineer) for organizing this outstanding and highly informative manufacturing tour.
Observing World Day Against Trafficking in Persons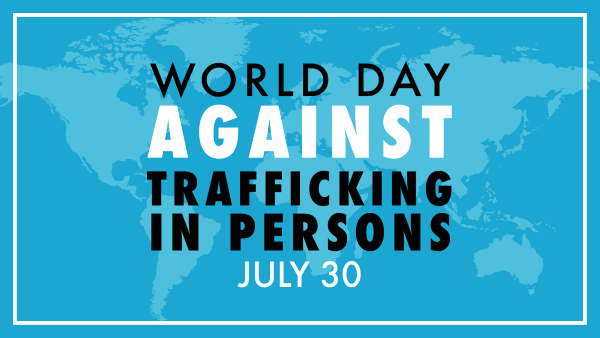 Sunday, July 30, is World Day Against Trafficking in Persons. By observing this solemn day, we hope to raise awareness of this disturbing exploitation and how to spot trafficking in action.
Continuing efforts to combat human trafficking throughout the Commonwealth, on June 29, the PA Senate unanimously advanced legislation—that I was proud to sponsor alongside Sens. Maria Collett (D-12) and Kristin Phillips-Hill (R-28)—to ensure that sexually exploited children who are human trafficking victims always have full access to appropriate services and support.
Tragically, under current Pennsylvania law, any minor who is exploited for commercial sex must identify their third-party perpetrator to be considered a victim of human trafficking, unless their purchaser is charged as a trafficker.
Senate Bill 44 would ensure that third-party control is never a consideration for access to services, and Senate Bill 45 would eliminate the third-party control requirement to access victim services under the National Human Trafficking Resource Center Hotline Notification Act.
Both bills are awaiting consideration in the PA House.
If you suspect human trafficking, please call the National Human Trafficking Hotline at 1-888-373-7888 or the ChildLine at 1-800-932-0313.
PA State Universities Hold the Line on Tuition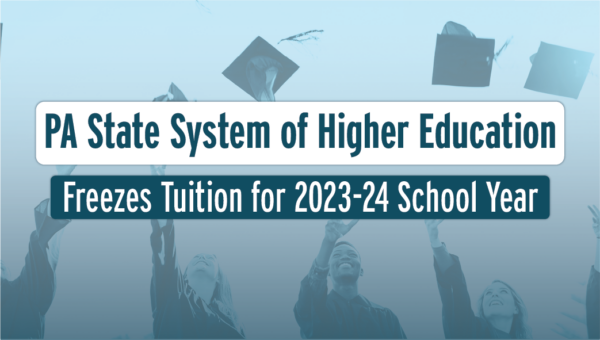 The Pennsylvania State System of Higher Education (PASSHE) board of governors voted to freeze tuition for the fifth consecutive year, a decision made possible by the financial support provided in state budgets passed by the General Assembly.
The budget passed by the House and Senate would provide an increase of $33 million, or 6%, to PASSHE universities —which includes District 25's Lock Haven University in Clinton County. Offering Pennsylvanians education empowerment and access has been and will continue to be a Senate Republican priority.
The cost for students, had it kept pace with inflation since 2018, would be 21% higher today. In addition to keeping in-state undergraduate tuition at $7,716 for the sixth year, PASSHE students will receive $125 million in university-funded financial aid to help them afford their education.
Student Opportunities for Success Examined by Senate Committee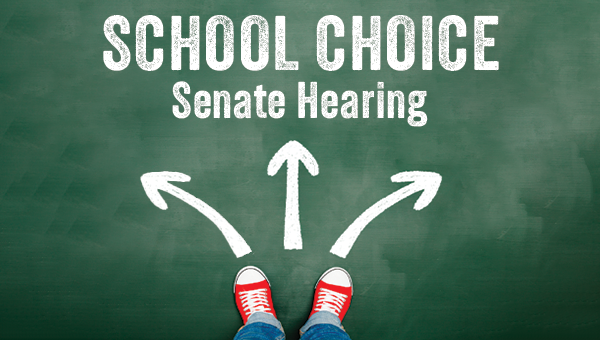 Parents and advocates said they need expanded learning opportunities during a public hearing of the Senate Education Committee.
The version of the 2023-24 state budget, approved by a bipartisan majority in the Senate, contains $100 million to fund the PASS (Pennsylvania Award for Student Success) Program, which would provide low-income students in low-performing schools with scholarships to attend the school of their choice. Gov. Josh Shapiro has threatened to line-item veto this funding after previously voicing support for the program.
Funding the PASS Program would empower parents and families in the education of their children and would not take a single dollar away from public schools. The state budget passed by the Senate also includes a $567 million increase in basic education funding.
REAL ID Extension Allows Access Through May 2025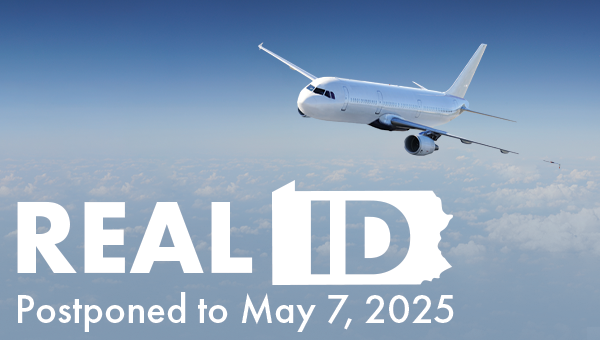 Pennsylvania residents will be able to use their current driver license to access federal facilities through May 7, 2025, under an extension granted by the federal government last week.
REAL ID is a federal law that affects how states issue driver's licenses and ID cards if they are going to be acceptable for federal purposes, such as boarding a domestic commercial flight, or entering a military installation or federal facility that requires ID.
REAL ID-compliant driver licenses and identification cards are available now to consumers who wish to obtain them. Learn more, including whether you need a REAL ID and what information you must provide if you do, here.
Free Help Available to PA Small Businesses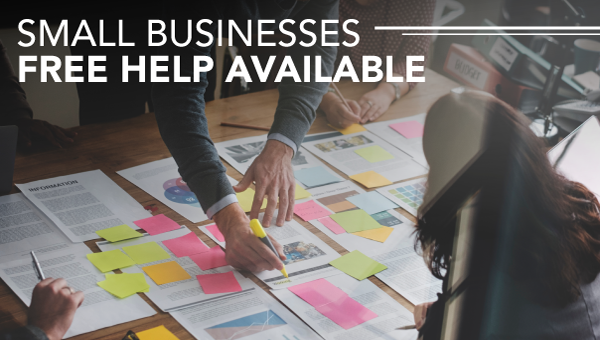 There are 15 Small Business Development Centers in Pennsylvania that provide free, confidential consulting and low-cost training to small businesses across the state. Trainings cover a range of business issues including testing a new business proposition, shaping a business plan, investing funding opportunities and more.
Whether you have an idea for a new business, want to improve your existing business or would like to buy or sell a business in Pennsylvania, experienced business consultants are available to help you. Read more here.
To find the nearest development center serving your area, visit www.pasbdc.org/locations/.
North Central Announces Call for Projects, Funding Focus Hours
North Central is excited to announce the launch of a new "Call for Projects," initiative aimed at providing valuable assistance to municipalities and non-profit organizations in securing grant funding for their projects.
The purpose of these "Funding Focus Hours" events is to provide a dedicated time for municipalities and non-profits to meet with North Central staff directly, discussing project ideas and exploring potential grant funding opportunities.
Whether you have a specific project in mind or are seeking guidance on identifying suitable projects, the objective is to empower your organization or municipality with the knowledge and tools necessary to enhance your chances of funding for community-driven projects and initiatives.
See graphic above for more information.

For anyone who hasn't already signed up to receive my mission reports, you can get on the e-newsletter mailing list here.