In this update:
Proposed Constitutional Amendments One Step Closer to Voter Input
Proposed Constitutional Amendment on Abortion
Crime Victims will Receive More Support Under New Law
McKean County Communities Receive Nearly $16 Million in PENNVEST Funding
PA Budget Includes Funding for Local Water Infrastructure
Gov. Wolf Vetoes Energy Choice Bill
New Laws Aim to Improve Information Sharing and Health Outcomes
National Guard Needs Mentors for At-Risk Teens
PA Game Commission Seeks Help Counting Turkeys
---
Proposed Constitutional Amendments One Step Closer to Voter Input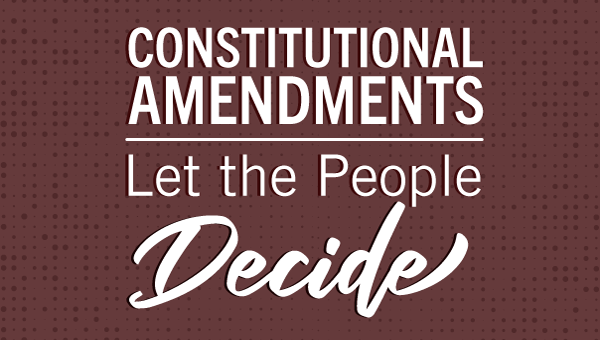 To ensure that citizens are heard, the General Assembly approved a measure that would put five proposed amendments to the state constitution on the ballot for voters to decide. The measure must be approved again in the 2023-24 legislative session to go before the voters.
The proposed amendments would:
Require proof of valid IDs for in-person and mail voting.
Require the Auditor General to conduct audits of the administration of elections and election results.
Require nominees for governor to select a candidate for lieutenant governor, rather than having lieutenant governor candidates run separately.
Allow the General Assembly to reject burdensome proposed regulations without the approval of the governor.
State that the Pennsylvania Constitution does not grant the right to taxpayer-funded abortion or any other right relating to abortion.
The process of amending the constitution is lengthy and deliberative, and will give citizens across the commonwealth the appropriate time to weigh the merits of the proposals and have their voices heard.
Proposed Constitutional Amendment on Abortion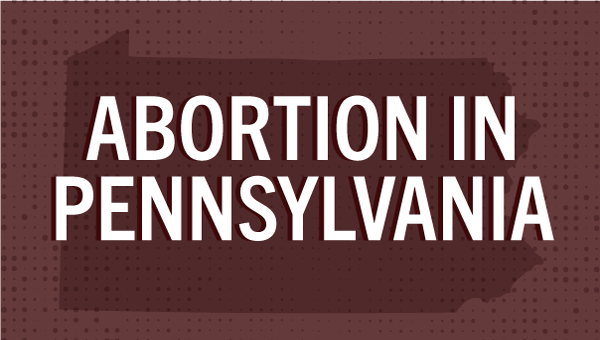 One of the constitutional amendments approved by the General Assembly would clarify the state does not guarantee any right to abortion or public funding of abortion.
It would ensure that abortion policy in Pennsylvania comes from the people's elected representatives. It does not ban, criminalize or otherwise prohibit a woman from seeking an abortion in Pennsylvania.
Federal courts have long held that the federal constitution does not require taxpayer funding of abortion. The Pennsylvania Supreme Court held in 1985 that the state constitution also does not require such taxpayer funding.
The U.S. Supreme Court ruling overturning Roe v. Wade doesn't mean abortion is banned nationwide. It means abortion laws will return to the purview of the individual states. The proposed amendment to the Pennsylvania Constitution is simply the state legislature, and ultimately voters, determining if public money should fund abortions.
The measure must be approved by the General Assembly again in the next legislative session before the proposed amendment can go before the voters.
Crime Victims will Receive More Support Under New Law

Legislation passed by the Senate and signed into law this month gives crime victims legal standing in court, updates crime victim compensation, provides notice of events in the judicial process and enhances victim confidentiality for domestic and sexual violence crimes.
Act 77 of 2022 ensures victims can now stand in court and assert their own rights and it gives them recourse when their rights are ignored.
Giving victims standing was part of Marsy's Law, a constitutional amendment to guarantee crime victims' rights. More than 1.7 million Pennsylvanians voted in favor of the amendment in 2019. However, the outcome was set aside by the Pennsylvania Supreme Court due to a technicality with the ballot question.
McKean County Communities Receive Nearly $16 Million in PENNVEST Funding
The Pennsylvania Infrastructure Investment Authority (PENNVEST) this week awarded loans to two McKean County communities to make improvements to the water infrastructure.
The Borough of Eldred was approved for nearly $14.8 million in funding to construct a new wastewater treatment facility north of the existing wastewater treatment plant. The new facility will include a pump station, headworks, aerobic digesters, ultraviolet disinfection, effluent aeration and reed beds.
The borough's existing wastewater treatment plant, having been constructed in 1967, has reached the end of its useful life. The new plant will address the challenges the existing plant has had dealing with effluent discharge as well as the frequent repairs it has required to stay operational.
A total of $953,435 in PENNVEST funding has been approved for Hazel Hurst Water Company, which provides service to residents in Hamlin Township, to build a new well and water treatment building. New transmission waterlines will be installed from the treatment building to tie into the existing waterlines that feed the current water storage tank. The existing waterlines and storage tank will be drained and disinfected, and automatic controls and a back-up generator will be installed at the treatment facility.
This new facility will help address manganese concentrations in the water supply that have been exceeding health advisory levels established by the federal Environmental Protection Agency. It will meet the needs of necessary quantity and quality of drinking water for those the water system serves.
PENNVEST is not supported by the state's General Fund budget, which covers the daily operations and services of the Commonwealth. Financing is provided through the use of federal funding and prior bond issues by the state as well as proceeds from the Marcellus Shale Impact Fee legislation, Act 13 of 2012.
PA Budget Includes Funding for Local Water Infrastructure
As part of the 2022-23 fiscal year state budget, the General Assembly appropriated $320 million in federal American Rescue Plan Act money for water and sewer infrastructure improvements. This funding is critical to our communities to help them address infrastructure issues.
This funding will be allocated to the Commonwealth Financing Authority, with $214.4 million dedicated to the H2O program and $105.6 million dedicated to the Small Water and Sewer Program.
The H2O program provides grants of $500,000 to $20 million to municipalities and municipal authorities for the construction of drinking water, sanitary sewer and storm sewer projects.
The Small Water and Sewer Program provides funding to municipalities and municipal authorities for projects with a total cost of $30,000 to $500,000. Eligible uses include the construction, improvement, expansion, rehabilitation or repair of a water supply system, sanitary or sewer system, or flood control projects.
Water issues, such those identified in the above Mission Report item as affecting Hamlin Township, are significant and, like several others in rural Pennsylvania, the task of correcting these issues exceeds the financial ability of the community. My team and I have been working with these communities, the Department of Community and Economic Development, PennVEST and others to get the resources necessary to fix the issues and bring people back to the communities. The federal government is earmarking significant money to the states for water and sewer infrastructure and we will be doing our part to get what can be best put to use in our communities for these projects.
Gov. Wolf Vetoes Energy Choice Bill
Earlier this month, the General Assembly approved legislation, Senate Bill 275, to give Pennsylvanians control over what energy sources they use in their homes.
Unfortunately, Gov. Tom Wolf – who has been pushing policies that are driving up the cost of energy in Pennsylvania – vetoed the bill.
The measure would have prohibited a municipality from enacting a policy that restricts or prohibits a specific type of energy source or discriminating against a utility service provider based on energy source.
I am disappointed the governor vetoed this legislation, taking away Pennsylvania consumers' freedom to choose the energy source that best suits their needs. Top-down, dictatory decisions are not how our society has developed to provide the lifestyle we enjoy in America. Like the edicts coming out of Washington which are causing increases in our gasoline, food, toiletries and the like, Gov. Wolf's support of local policies that increase the cost of living for whole communities by creating monopolies for energy suppliers are a slap in the face of constituents.
In this time of record inflation, Pennsylvanians can't afford to have their energy options limited by local governments.
New Laws Aim to Improve Information Sharing and Health Outcomes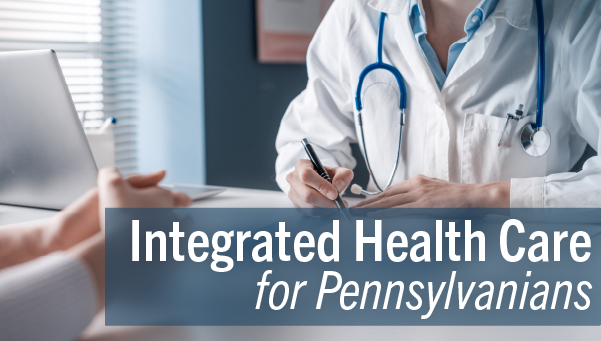 Bipartisan legislation designed to improve the ability of health care providers to treat the overall health of patients is now law.
Act 32 and Act 33 of 2022 amend the Mental Health Procedures Act and the Drug and Alcohol Abuse Control Act to allow for sharing of patient information among providers, facilities and insurers. The changes would also meet existing Health Insurance Portability and Accountability Act (HIPAA) requirements to ensure patient confidentiality.
Under current law, mental health and physical health information cannot be fully shared among providers in Pennsylvania. The proposed changes would bring Pennsylvania in line with the majority of states that already share this information and are seeing improved patient outcomes.
National Guard Needs Mentors for At-Risk Teens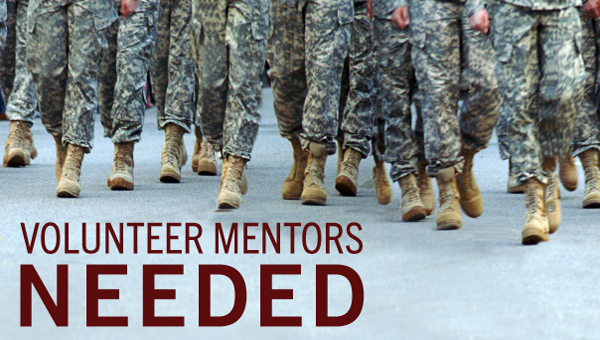 The Pennsylvania Department of Military and Veterans Affairs needs adult mentors to work with at-risk teens in the Keystone State ChalleNGe Academy (KSCA) at Ft. Indiantown Gap.
The program provides Pennsylvania teens who are struggling an opportunity to achieve the discipline and skills necessary to succeed as productive and responsible citizens through an engaging and structured residential experience. Cadets will be guided to improve their academic standing and increase their potential for future employment or further education.
Each mentor will be counted on to meet with a cadet on a routine basis to ensure they are progressing in residency and then achieving their post-residency goals. Mentors will participate in training sessions during the residential phase to ensure they are fully prepared for their critical role. All mentors will be required to pass state and federal level background checks as a condition of volunteering.
Every one of the young people this program is helping is a precious child of God. Mentoring someone who is at risk of heading down the road of emotional breakdown, criminal activity or just a series of bad decisions is important. Helping them to instead make wise choices and become productive citizens, who then become good parents, can change generations. Please consider helping if you can.
You can read more about the program and volunteer here.
PA Game Commission Seeks Help Counting Turkeys
The Pennsylvania Game Commission is again seeking input from the public in surveying wild turkeys this summer, with the Pennsylvania Wild Turkey Sighting Survey open now through Aug. 31.
According to the commission, participation is important for turkey population management, with the survey data helping the agency to determine total wild turkey productivity and compare long-term reproductive success within Pennsylvania and across states. Data also are used in the turkey population model to track population trends.
Turkey sightings can be reported through the commission's website.
On the website, participants are requested to record the number of wild turkeys they see, along with the location, date and contact information if agency biologists have any questions. Viewers can also access results from previous years.