In this Update:
Budget Update: Shapiro Turns Pen into Sword, Promises to Slash Lifeline Scholarships
Integrity Where? Airport Funding Mirage Signals Shapiro's Budget Betrayal
Helping Children of National Guard and Reserve Members Adjust to New Schools
Bill to Help Medically Fragile Babies Receives Senate Support
Senate Passes Bill Authorizing Body Cameras for Parole Agents
Bill Reforming Pennsylvania's Probation System Passes Senate
---
Budget Update: Shapiro Turns Pen into Sword, Promises to Slash Lifeline Scholarships
After Senate Republicans worked diligently to pass a bipartisan state budget, on July 5, Gov. Josh Shapiro put out a press release declaring his intentions to line item veto the Pennsylvania Award for Student Success (PASS) "lifeline scholarship" program for "God's children" who are trapped in the bottom 15% of schools for test scores and academic performance.
Parents could use the lifeline funding for private school tuition, tutoring and other services.
After all his promises of support—and after "working with" Senators Judy Ward (R) and Anthony Williams (D) to design this scholarship program which would offer every child a pathway out to a better education—the governor is turning his veto pen into a sword, slashing with every stroke the hopes of each child and parent who would have benefitted from this program.
The governor's stated excuse was that the Legislature has not yet passed the enabling language to make the program work.
In another self-inflicted major integrity problem, the governor did not say he would do the same to all of the other programs that are likewise awaiting the code bills that would allow them to become operable.
What's worse is that the governor was fully aware that we were holding these code bills until after the budget was passed in the House, and he did not object.
However, as the governor's legal counsel has correctly recognized, the General Appropriation bill is not the final step in the budget process.
Every child in Pennsylvania deserves the opportunity for a quality education, which is why the budget plan passed by the Senate, last week, expanded educational programs and fully funded the governor's requested amount for basic education at historic levels.
Since there is no actual budget agreement, the Senate will continue to await legislative action by the House of Representatives on the remaining budgetary components as we work to enact a responsible spending plan that respects taxpayers and fulfills the governor's broken pledge to save Pennsylvania children from failing schools.
Integrity Where? Airport Funding Mirage Signals Shapiro's Budget Betrayal
Integrity First, Service Before Self and Excellence in All We Do!
Air Force veterans will recognize these as the core values of our service. Based on the breakdown of good faith budget negotiations, they are completely lost on Gov. Josh Shapiro.
A few weeks back, his administration called to inform me that Saint Marys airport was going to be receiving $10 million from PennDOT.
I was also told that the governor was not going to put out a press release on this "needs-based" grant and that the administration was giving me a heads-up so that I could release a statement saying that I had worked to get this money for the airport.
First problem: I had never worked for that grant. As far as I knew there was no grant applied for by the airport. I checked with my staff and with the state representative and neither of us have a record of such a grant application.
I don't take credit for something that I didn't do: Integrity First!
This presents a second problem: District 25 has three airports with scheduled airline operations; Saint Marys airport does not.
If I had taken the bait, there would have been three airports with greater needs and serving more of my constituents that would have rightly been asking me, "Where's our money?" Rightly so, since they actually presented their needs.
With this mysterious "airport funding mirage" potentially signaling his inevitable state budget betrayal on lifeline education scholarships, the governor tried to pit me against the citizens I serve.
Shortly thereafter the administration confirmed to the Senate Pro Tempore that I was getting the airport money. When that same information was passed on to another rank-and-file member, I was asked how I got the airport grant funding?
For whatever reason the governor was attempting to drive another wedge, this time between me and my Senate colleagues.
Fortunately, I had informed leadership in advance and had scheduled time to brief my colleagues on this airport funding issue during caucus.
I had not made any of this information public because I have been attempting to work with the administration on another issue—election integrity (funny how that word keeps coming up).
"Integrity First," in the governor's office? I'll let you decide.
Helping Children of National Guard and Reserve Members Adjust to New Schools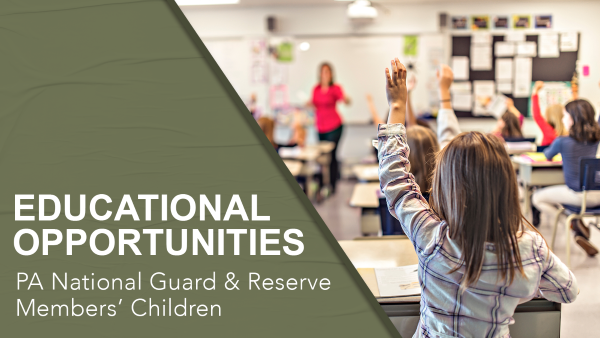 Legislation that will reduce the educational challenges faced by children of National Guard and Reserve members was unanimously approved by the Senate.
Military families face frequent reassignments, posing educational challenges for children transitioning between schools in different states. Senate Bill 209 would give children of National Guard and Reserve members the same help provided to those of active-duty military families through the Military Interstate Children's Compact.
The compact provides a consistent set of policies that make getting started in a new school, joining extracurricular activities, facilitating enrollment and meeting graduation requirements as easy as possible for military children.
Bill to Help Medically Fragile Babies Receives Senate Support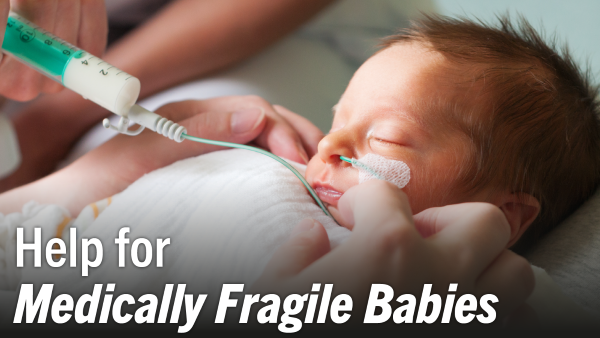 The Senate approved legislation to provide critical care for medically fragile babies by expanding access to pasteurized human donor milk.
Senate Bill 500 would require Medical Assistance coverage for medically prescribed pasteurized human donor milk in both inpatient and outpatient settings for children who are less than a year old. The donor milk must be obtained from a milk bank licensed in Pennsylvania or through a hospital licensure process in accordance with the Keystone Mothers' Milk Bank Act of 2020.
For very low birth-weight babies and other medically compromised infants, the use of donor milk is a proven, cost-effective way to improve health outcomes and lower health care costs. It protects against serious health complications that can lead to longer hospital stays, multiple medical and surgical procedures, readmissions, lifelong disability or even death.
To qualify for coverage, the child's mother must be medically or physically unable to produce breast milk in an amount needed to meet the child's needs.
Senate Passes Bill Authorizing Body Cameras for Parole Agents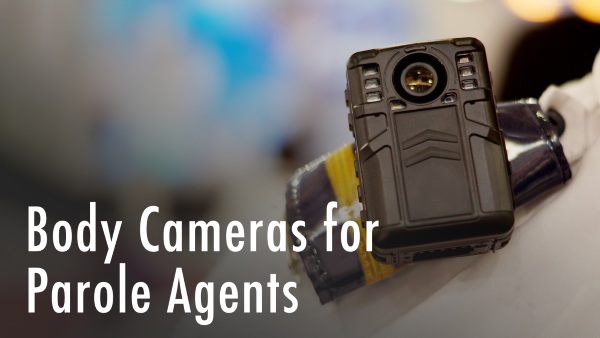 Legislation that would authorize state parole agents to wear body cameras was approved by the Senate.
Senate Bill 260 would allow state parole agents of the Pennsylvania Department of Corrections to wear body cameras capable of capturing encounters with parolees.
Parole agents have been asking for this for years. Recently, parole agents decided to switch their union affiliation from AFSCME to the Fraternal Order of Police. This union switch has helped members get this needed evidence gathering device.
Under current law, state parole agents are not authorized to wear body cameras due to the Wiretap Act's antiquated language. Other members of law enforcement including deputy sheriffs, municipal police officers and members of the Pennsylvania State Police are authorized.
Bill Reforming Pennsylvania's Probation System Passes Senate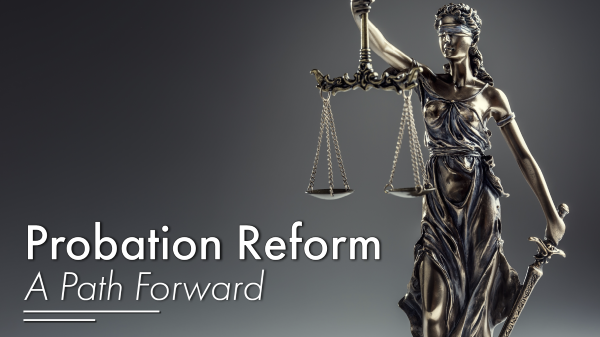 The Senate passed legislation that would reform Pennsylvania's probation system to give people a better pathway out of the criminal justice system.
Senate Bill 838 would establish a mandatory probation review conference for probationers, providing criteria for when they occur and a presumption that probation will be terminated unless the individual does not qualify.
It would also permit the review conference to occur earlier based on the good conduct of defendants by achieving certain educational, employment or other goals. A provision to allow for the waiving of the mandatory review conference in cases where all stakeholders agree it is unnecessary is also included.

For anyone who hasn't already signed up to receive my mission reports, you can get on the e-newsletter mailing list here.