In this Update:
Senate Votes to Block Wolf Administration's Overreaching Charter School Regulations
Senate Local Government Committee Votes to Update County Code, Municipal Advertising Rules
Property Tax/Rent Rebate Program Application Deadline Extended to Dec. 31
College Aid Webinars in June and July
SSG Gerrith Kibbe Memorial Bridge Dedication
2022 Champions of the PA Wilds Awards Announced
Public Comment Sought by North Central Region's Comprehensive Economic Development Strategy
Applications Being Accepted for Transportation Assistance Programs
Look Out for Texting Scams about Unclaimed Property
Safety Resources Available for Construction Industry for Substance Use Disorder Prevention
Happy Father's Day
---
Senate Votes to Block Wolf Administration's Overreaching Charter School Regulations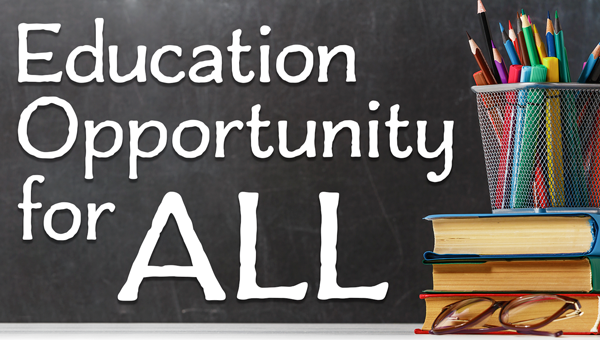 The Senate voted to block Gov. Tom Wolf's overreaching charter school regulations after his administration misused the regulatory process to avoid brokering an agreement with lawmakers.
The vote on House Concurrent Regulatory Review Resolution 1 comes after the administration didn't adequately address concerns raised during the public comment process and instead committed to final regulations that run contrary to the intent of existing charter school law.
The Department of Education's proposed list of wide-ranging policy changes through the regulatory process could, in effect, jeopardize the educational futures of thousands of low-income, minority and special education students through burdensome, unfunded mandates.
Many of these regulations serve as backdoor attempts to implement some of the administration's own policy preferences, including enrollment caps, onerous application standards and one-size-fits-all health benefit requirements that will shutter operations for many smaller charters. Policy is set by the legislature through the law and the executive is to administer the law, not create new law through regulation.
This is not well thought out and the ramifications are egregious considering the vulnerable students these schools primarily serve.
There is bipartisan interest in making reforms to our current charter laws. Frustration over the process does not justify circumventing the legislature.
Senate Local Government Committee Votes to Update County Code, Municipal Advertising Rules
The Senate Local Government Committee, which I chair, this week reported to the full Senate two bills aimed at improving local government operations.
One of those bills, Senate Bill 831, is a bill that I sponsored and a product of a multi-year effort by the Local Government Commission (LGC) to update Pennsylvania's County Code and convert it into consolidated statute form for insertion into Title 16.
This consolidation helps the counties to be better able to understand the law and easier for county solicitors to review and advise the counties on the law. It will reduce legal fees for the counties as a result. When the legislature needs to make changes to the County Code this will also assist us in drafting legislation because we won't have to ensure we are not fixing something in the consolidated statute while being contradictory in the unconsolidated law.
The committee also approved House Bill 2148, sponsored by Rep. Brett Miller (R-41), to protect municipalities, school boards and municipal authorities from a newspaper's failure to advertise a municipal notice.
HB 2148 would allow a municipality that properly submits an advertisement to a newspaper of general circulation and simultaneously also posts the same on their municipal website to count the municipal website advertising as having met the legal advertising requirements in the case when a newspaper fails to print the advertisement in a timely fashion. It does not give the municipality the ability to send a notification after the publisher's deadline in order to circumvent the notification requirements under the law.
Property Tax/Rent Rebate Program Application Deadline Extended to Dec. 31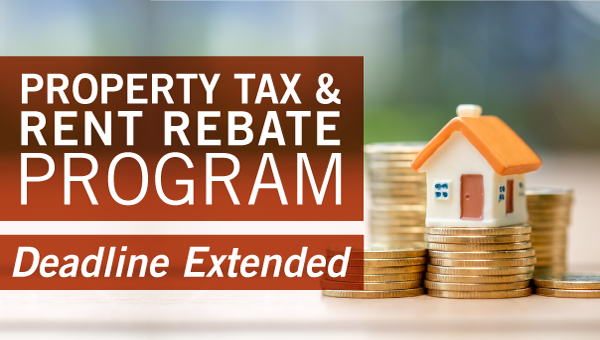 ​The deadline for older and disabled Pennsylvanians to apply for rebates on rent and property taxes paid in 2021 has been extended from June 30 to Dec. 31, 2022.
The Property Tax/Rent Rebate Program benefits eligible Pennsylvanians age 65 and older, widows and widowers age 50 and older, and people with disabilities age 18 and older. The income limit is $35,000 a year for homeowners and $15,000 annually for renters, and half of Social Security income is excluded. You can apply online at mypath.pa.gov.
Under state law, the annual deadline for the program is set as June 30. However, the law requires the Department of Revenue to evaluate the program to determine if funds are available to extend the deadline. To date, funding has been available to allow all who qualify, meaning the deadline can be extended to Dec. 31 for the current year.
College Aid Webinars in June and July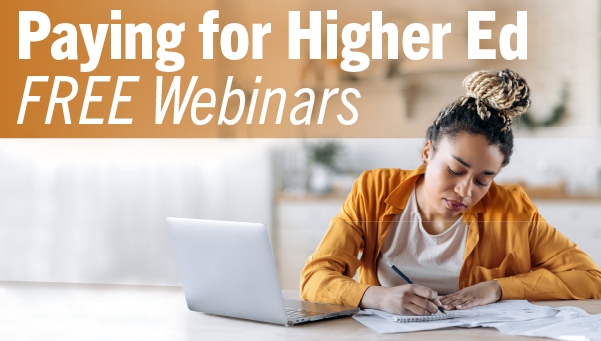 The Pennsylvania Higher Education Assistance Agency (PHEAA) is holding free webinars covering the two most requested topics during this time of year as families look to achieve an affordable postsecondary education. I'd appreciate it if you could share this information with anyone you know who has a son or daughter entering or already entered into college this year.
Deep Dive into Covering the Gap
June 30, noon
July 12, noon
July 26, 6:30 p.m.
This one-hour webinar answers questions that might arise after students receive their first semester bill, such as additional costs to plan for and available loan programs.
Borrowing for Education: Which Loan is Right for Me?
June 28, 6:30 p.m.
July 14, 6:30 p.m.
July 21, noon
July 28, noon
This one-hour webinar covers available loan programs and advantages and disadvantages of each.
You can find more information on these sessions and register here.
SSG Gerrith Kibbe Memorial Bridge Dedication
Earlier this month, approximately 50 people, including family, friends and a military honor guard were present for the dedication of the Staff Sergeant Gerrith L. Kibbe Memorial Bridge in Roulette, Potter County.
Staff Sgt. Kibbe enlisted in the U.S. Army in 1961 and served with the 98th Maintenance Company, 86th Maintenance Battalion within Army operations. He was one of the many essential support personnel who are called upon to perform their duties at a moment's notice and whose expertise and work are vital to the safety and effectiveness of those deployed in direct combat roles.
He died performing those duties on June 24, 1967, in South Vietnam.
I would like to thank the Kibbe family for the sacrifice Gerrith made for his fellow soldiers and his grateful nation. Naming this bridge is a small way to remember that sacrifice and acknowledge the loss his death brought to his family and community.
2022 Champions of the PA Wilds Awards Announced
The PA Wilds Center for Entrepreneurship, Inc. (PA Wilds Center) has announced the nine winners of the 2022 Champions of the PA Wilds Awards.
The Champion of the Pennsylvania Wilds Awards celebrate individuals, groups, organizations, communities and businesses that in the last year have made significant contributions to help grow and sustainably develop the outdoor recreation economy and nature tourism in the Pennsylvania Wilds in a way that creates jobs, diversifies local economies, inspires stewardship and improves quality of life.
The nine winners are:
Artisan of the Year Award: Carol Cillo – Lock Haven, Clinton County
Best Brand Ambassador Award: Smoked Country Jam Bluegrass Festival – Cross Fork, Clinton County
Business of the Year Award: Belle Mercantile – Bellefonte, Centre County
Conservation Stewardship Award: Dale Luthringer – Cooksburg, Forest County
Event of the Year Award: Groundhog Day – Punxsutawney, Jefferson County
Great Design Award: The Gamble Mill – Bellefonte, Centre County
Great Places Award: Twin Lakes Recreation Area – Wilcox, Elk County
Inspiring Youth Award: Lu Potter – Pennsdale, Lycoming County
Outstanding Leader Award: Meredith Hill
More details about the winners can be found here.
The winners will be honored at the 2022 PA Wilds Dinner & Awards, to be held on Thursday, July 28, at Bald Bird Brewing Company in Jersey Shore, Lycoming County. The event will open with networking opportunities at 3 p.m., followed by dinner and award presentations between 5 and 8 p.m. Registration is due by July 20, with an early bird registration discount available until June 21.
Public Comment Sought by North Central Region's Comprehensive Economic Development Strategy
One of the reasons I sought public office is that I've wanted to help our region stop it's greatest export; that is our working class young people. We need to do what we can to make our area inviting to the businesses and opportunities our young people need.
No one person or even any small group of people can have all of the answers. Recognizing that I'm joining with North Central Regional Development in asking everyone to give some thought to what they believe would help and to participate in providing your ideas through the web site below.
This absolutely has to be a team effort from everyone in the region!
Give feedback and read the Comprehensive Economic Development Strategy (CEDS) at northcentralpaceds.com.
Applications Being Accepted for Transportation Assistance Programs
If you need assistance getting to work, medical appointments or around your community, I urge you to take a look at the Find My Ride (FMR) website, provided by the Pennsylvania Department of Transportation and designed to help individuals learn about available public transit options and apply for transportation assistance programs.
Public transportation services are available in every county in Pennsylvania, including shared-ride service in all 67 counties; fixed-route bus service in 49 counties; and fixed-route rail service in Philadelphia and Pittsburgh.
Also available is FMR Apply, an online tool which was developed collaboratively with transit agencies and streamlines the application process for the five largest transportation assistance programs in the state, including the Senior Shared Ride program, the Medical Assistance Transportation Program (MATP), ADA complementary paratransit, the Persons with Disabilities program and the Free Transit Program. Additionally, FMR Apply allows third-parties, such as a family member or healthcare provider, to apply for services on behalf of a rider.
More information on public transit and alternative transportation options like ridesharing, biking, and walking, is available on PennDOT's website.
Look Out for Texting Scams about Unclaimed Property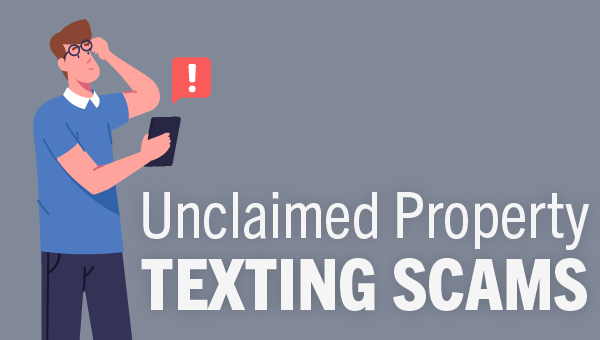 The Pennsylvania Treasury Department is warning Pennsylvanians that scammers are using text messages to target potential unclaimed property claimants.
Since taking office last year State Treasurer Stacy Garrity has been actively working to get the information out there that about one in 10 Pennsylvanians is owed some of the more than $4 billion in unclaimed property held by the department. The publicity has made the subject ripe for exploiting by scammers.
The Treasury Department never reaches out to people about any program, including unclaimed property, via unsolicited text messages. You can search the online database at patreasury.gov/unclaimed-property to see if you have property waiting and start the claim process.
Safety Resources Available for Construction Industry for Substance Use Disorder Prevention
Substance use disorder (SUD) continues to be a major issue for our nation, affecting all walks of life, including those in the construction industry.
The industry is focused on education and prevention for employees, and there are safety resources available from Pennsylvania state government to help with those efforts.
The Pennsylvania Department of Drug and Alcohol Programs (DDAP) recently unveiled the "Just Five" initiative, which is a self-paced program designed to increase awareness, reduce stigma and provide education about SUD prevention and treatment. It is displayed as six short learning modules that each take "just five" minutes to complete, with the interactive lessons including the science of addiction; whether individuals are at risk of addiction; the dangers of opioids; the signs, symptoms and treatment of addiction; how individuals can help; and the gift of recovery.
According to DDAP, use of the Just Five website is completely confidential and voluntary, and no personal information regarding utilization of the program is shared. It can be accessed virtually from anywhere at any time with no registration required. The program is available in English and Spanish and accessible for individuals with visual and/or hearing impairments.
DDAP also operates the Get Help Now hotline at 1-800-662-HELP (4357), which is a trusted resource for individuals and/or their loved ones if substance use disorder treatment or resources are needed. The hotline is confidential, available 24 hours a day, 365 days a year and staffed by trained professionals who will connect callers to resources in their community. Callers can also be connected with funding if they need help paying for treatment.
Celebrating Fathers and Fatherhood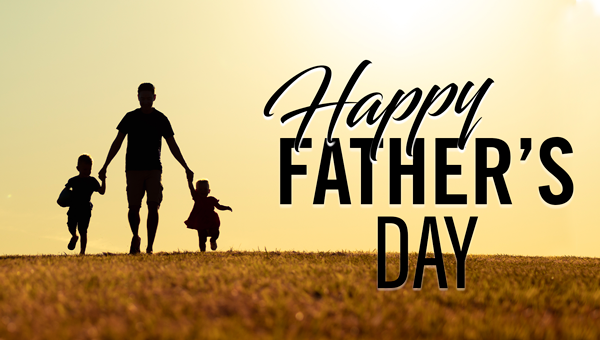 To all dads, I hope you enjoy your special day on Sunday.
God has made you for this role. If we fulfill our duties and responsibilities as fathers the blessings which follow are a joy to us, those around us and our children. My prayer is that you all would be able to experience such joy.