In this Update:
Government Can't Touch People's Gun Rights
PA Lawmakers Strategizing to Combat Modern Day Slavery
Have Your Federal Government Questions Answered on June 22
Watch Out for This Rental Scam
General Fund Tax Revenues Below Estimate Again
Helping Nonprofits and Local Governments Stretch Investment Dollars
June is National Men's Health Month
Bicyclists and Motorists Must Safely Share the Road
---
Government Can't Touch People's Gun Rights
It was an honor to co-host Monday's 2023 Right to Keep and Bear Arms Rally with PA State Rep. Abby Major and the House Second Amendment Caucus.
Once again, we sent a clear message that our God-given, Constitutional right to keep and bear arms SHALL NOT BE QUESTIONED – just as it states in the PA Constitution!
Many thanks to our amazing featured speakers Karise and Jerel Crew, CEO and founders of That Gun Talk Firearms Club for reminding us that the safety and welfare of We the People can never be guaranteed by criminalizing our most fundamental freedoms.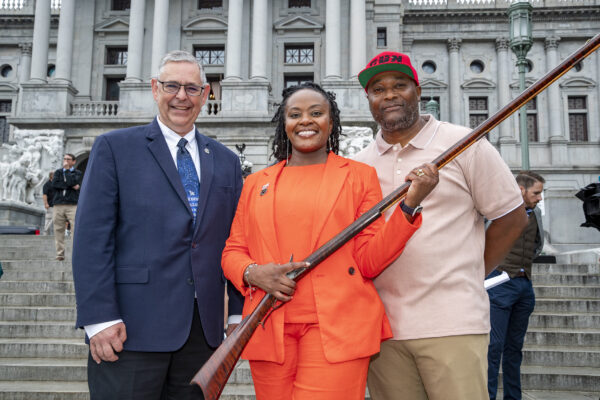 Over the past several months, Governor Shapiro, the mayor of Philadelphia, and many other gun-grabbing Democrats have been blaming their violent, inner-city crime rates on the People's Legislature's "Failure to Act" on so-called common sense gun laws.
As Chairman of the first-ever Pennsylvania Senate Second Amendment Caucus and as a member of the Senate Judiciary Committee, I maintain that infringing on any Constitutional right is not common sense.
In a free society, no law-abiding citizen should ever be the target for discrimination when they are put into a situation which requires the execution of lethal force in self-defense.
Common sense can also lead us to the truth that violent criminals are in no way deterred by gun control laws since they almost universally obtain their weapons illegally.
Rather than fearfully cowering in "Gun Free Zones," or being robbed of due process through gun-confiscating Red Flag laws, we must vigilantly protect our God-given rights to self-defense, and not let misguided and extreme gun control restrictions disarm law-abiding citizens.
To put it even more bluntly, the People of Pennsylvania have already Constitutionally declared that government "Can't Touch" our sacred and non-negotiable Right to Keep and Bear Arms.
Watch this year's full state Capitol 2A Rally here:
https://senatorcrisdushpa.com/2023/06/08/rally-061223/
PA Lawmakers Strategizing to Combat Modern Day Slavery
Earlier this month, I had the privilege of hosting a legislative breakfast to coordinate our fight right here in Pennsylvania against the fastest rising crime in both America and the world—Human Trafficking!
Through force, fraud and coercion, human traffickers exploit their victims through demeaning sexual abuse, domestic servitude, forced marriage and organ removal.
Our featured speaker was Anne Basham, CEO of Ascend Consulting, a human rights advocacy firm based in Washington, D.C.
As promised, her outstanding and highly informative presentation is available by clicking on the video link above.
As the founding Chair of the Interparliamentary Taskforce on Human Trafficking, Anne also leads a consortium of Members of Parliament and Congress, lived-experience experts, and government leaders from around the world. Their shared mission is the combatting of human trafficking globally through collaboration on policy solutions.
These include the bipartisan legislation that I recently co-introduced with Senators Maria Collett (D-12) and Kristin Phillips-Hill (R-28) that would remove the third-party control requirement to ensure that minors who are human trafficking victims have full access to appropriate services and support.
Under current Pennsylvania law, a minor that is exploited for commercial sex must identify the third party perpetrator to be considered a victim of human trafficking.
My legislation, Senate Bill 44 would remove third-party control from Titles 18 and 23 of the Pennsylvania criminal code. Senator Collett's Senate Bill 45 would eliminate the third-party control requirement to access victim services under the National Human Trafficking Resource Center Hotline Notification Act (PA Act 197 of 2012).
Or as directly endorsed by Anne in her presentation:
"State legislation often carries the most weight in addressing human trafficking…The third-party control policy, introduced by Senators Dush, Collett, and Phillips-Hill, protects child trafficking victims by eliminating the need to identify a 'controlling person' when classifying minors as sex trafficking victims.
"One of the most critical gaps in the fight against human trafficking," she added, "is the cultivation of legislators who are dedicated to championing anti-trafficking laws and policies."
In Pennsylvania, just over 4,000 human trafficking victims have been identified via National Human Trafficking Hotline community tips from 2007 to the present day.
Tragically, less than 1% of human traffickers worldwide are ever brought to justice.
Have Your Federal Government Questions Answered on June 22
On Thursday, June 22 a representative from Congressman Glenn "GT" Thompson's office will be working out of my Brookville district office, 73 South White Street, Suite 5, from 10 a.m. to 2 p.m.
This is your opportunity to ask questions and express concerns with federal agencies such as the Social Security Administration, the Department of Veterans Affairs, and the IRS.
Appointments will be filled on a first-come, first-served basis and can be reserved by calling 814-646-7272.
Watch Out for This Rental Scam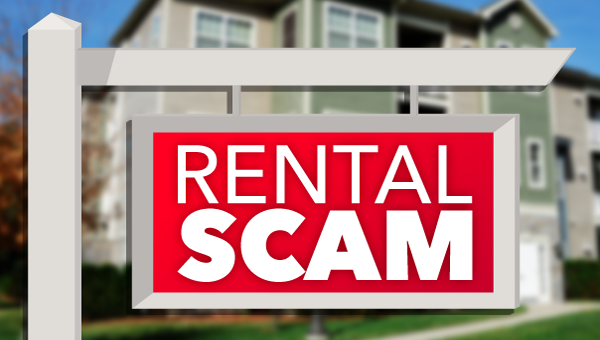 The Pennsylvania Office of Attorney General warns people in the market for rental properties to be aware of sophisticated scammers placing fake ads and altering existing, legitimate ads to obtain personal information, security deposits and rent payments.
Protect yourself by being wary if you cannot physically see the property. Avoid purchasing gift cards for payment, providing your Social Security number without verifying with whom you are dealing and wiring payments for application, security deposit or first month's rent.
Read more here.
General Fund Tax Revenues Below Estimate Again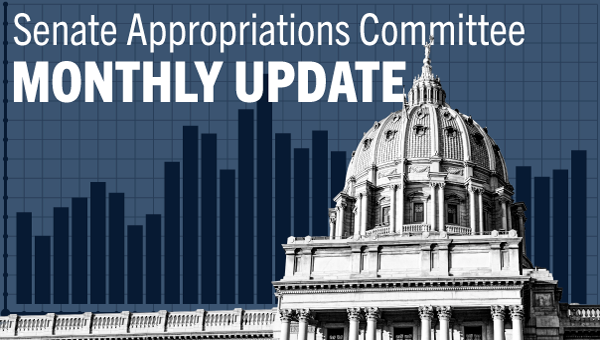 Each month, the Senate Appropriations Committee prepares an update about the state's financial health. The most recent report shows that General Fund tax revenues were $90.7 million lower than the monthly estimate in May, the third time in the past five months that tax revenues have failed to meet projections.
For the 2022-23 Fiscal Year, which ends June 30, Personal Income Tax collections are nearly $400 million below projections.
The full update, including the monthly revenue report, is available here.
Helping Nonprofits and Local Governments Stretch Investment Dollars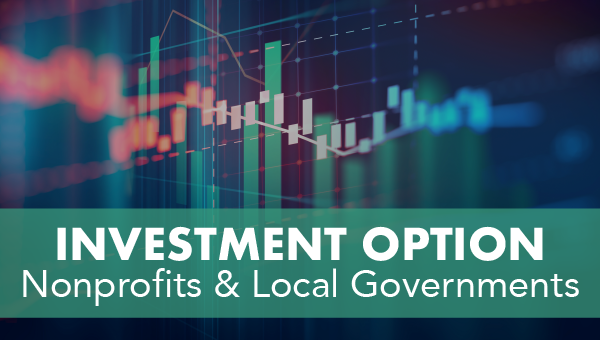 Nonprofits and local governments can take advantage of an investment opportunity offered by the Pennsylvania Treasury Department. The program, known as INVEST, is similar in concept to money market funds and offers two short-term pools and custom options.
For more than 30 years, INVEST's performance has matched or exceeded that of its competitors. INVEST offers daily liquidity and has no minimum balance requirements. More than 260 entities – like townships, school districts, counties, volunteer fire companies, libraries and other nonprofit organizations – have assets of approximately $1.317 billion in INVEST portfolios.
If you would like more information about INVEST, please call 866-300-4603, email investoperations@patreasury.gov, or visit patreasury.gov/invest.
June is National Men's Health Month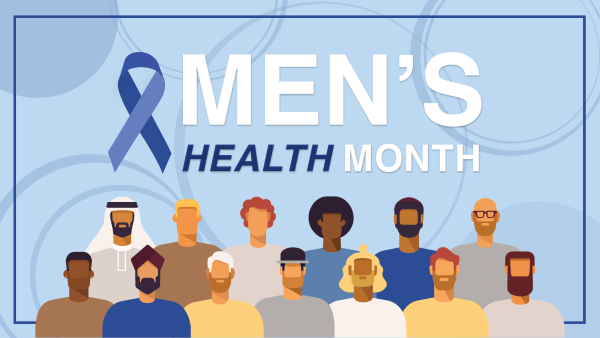 To promote awareness of preventable health problems, June is recognized as National Men's Health Month. It also encourages early detection and treatment of diseases including cancer, heart disease and depression among men who may be more hesitant to make doctor visits a priority.
Medical experts say men should focus on taking care of their bodies by eating right, exercising and working to prevent disease. Part of being healthy is also cultivating good mental health.
For the benefit of men and all Pennsylvanians, Senate Republicans will continue to press for mental health funding that stimulates innovation within our health care delivery system.
Bicyclists and Motorists Must Safely Share the Road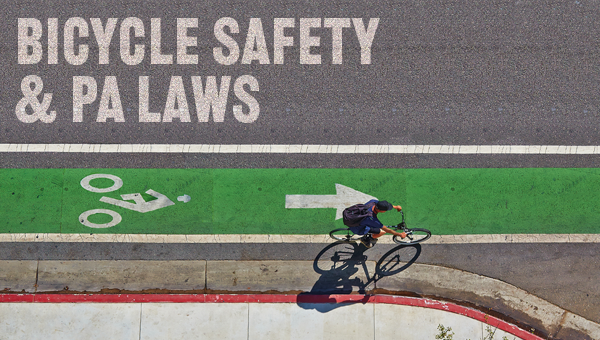 Bicyclists and motorists, who both have the right to use Pennsylvania roads, also have responsibilities to ensure everyone gets home safely.
Both parties must obey all the rules of the road and allow at least 4 feet of separation when passing. Motorists are allowed to overtake a bicycle in a no-passing zone, provided they leave a 4-foot clearance.
Learn more about Pennsylvania's bicycle laws.

For anyone who hasn't already signed up to receive my mission reports, you can get on the e-newsletter mailing list here.