In this Update:
Holding The Line Against Drug Injection Sites in PA Communities
New Smethport District Office Open House Set for May 19
Safeguarding-Taxpayer Funded Public Assistance from Waste, Fraud and Abuse
Fighting Crime to Ensure Safe Communities
Preventing Tax Increases and Keeping Tax Dollars Local
Senate Approves Measure to Stop Abuse of Housing Voucher Program
Grants to Improve Access to Healthy Food
Recognizing National Mental Health Awareness Month
Good Luck to PA Horse in the Kentucky Derby
---
Holding The Line Against Drug Injection Sites in PA Communities

As part of our ongoing effort to strengthen Pennsylvania by advancing policies to foster healthy and safe communities, the Senate successfully advanced a bill to prohibit drug "injection sites" in our communities.
First, I want to commend and congratulate the prime sponsor, Sen. Christine Tartaglione (D-2), for her courageous tenacity in moving beyond party lines to get this critical legislation across the finish line in the Senate.
When I first worked with her to bring awareness to the "Air Bridge" created by organizations to bring veterans from Puerto Rico to the Kensington area of Philadelphia only to have their military and assistance benefits turned over to the organizations before being turned out on the streets, I learned how tireless she is to help those who are suffering addiction and preventing them from being preyed upon by those who pretend to be "helping" addicts.
As a veteran, retired corrections officer, father and grandfather, I find the idea of establishing "supervised" safe injection sites for the purpose of overseeing the injection of lethal drugs, such as heroin, absolutely appalling and positively insane.
Rather than helping to overcome addiction, these sites operate under a "bring your own drugs" policy and naturally attract drug dealers. Drug trafficking occurs in plain sight, and drug-related violence increases as dealers protect their turf.
With treatment referral rates as low as 1%, safe injection sites have proven to be completely counter-productive to criminal prosecution and adequately funding treatment and community-based recovery support services, such as our region's leading faith-based Peniel Drug/Alcohol Rehabilitation Center and the Taylor Diversion Programs.
For all these reasons, legislatively sanctioning drug injection sites would be a disgraceful and devastating step backwards on the road to recovery from these illegal and deadly substances.
Rather than sending the incorrect message that illegal drugs can be used safely, we must work diligently to identify and support effective solutions that actually save and restore the lives of addicted individuals.
Senate Bill 165 now advances to the PA House for consideration.
New Smethport District Office Open House Set for May 19
I am cordially inviting residents of the 25th Senate District to join me on Friday, May 19, for an open house and ribbon-cutting ceremony at our new Smethport district office, located at 601 West Main Street, Suite 1, Smethport, PA 16749.
This special event will be held from 2–7 p.m. and light refreshments from local businesses will be served.
Available services include helping constituents deal with problems involving state laws, state government or state agencies; assisting residents with PennDOT paperwork, driver's license and vehicle registration applications and renewals; handicap placards and dead tags (plates); information and applications for senior citizen benefit programs, including Property Tax/Rent Rebate and PACE/PACENET prescription drug programs; state tax forms; and many others.
My team and I look forward to meeting you! Call (814) 734-2785 for more information.
Safeguarding-Taxpayer Funded Public Assistance from Waste, Fraud and Abuse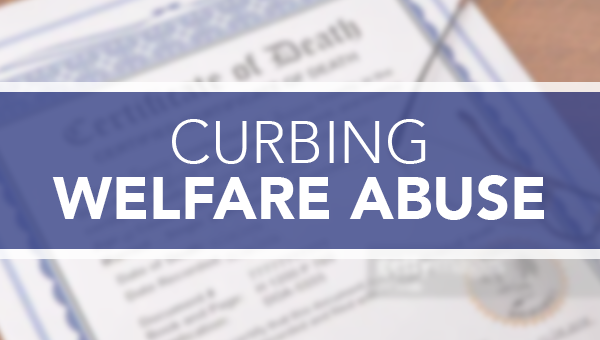 A package of bills to better protect taxpayer dollars spent on public assistance from fraud and abuse passed the Senate this week. The bills were sent to the House of Representatives for consideration.
Senate Bill 243 would ensure that Supplemental Nutritional Assistance Program (SNAP) and Medical Assistance benefits are not spent on the deceased. It would require the Department of Human Services to check death certificates with the Department of Health's Bureau of Vital Statistics. A state audit found 2,324 Electronic Benefit Transfer (EBT) cardholders received benefits after they passed away.
Senate Bill 244 would require the Department of Human Services to compare income and employment records held by the Department of Labor and Industry with recipients of SNAP and medical assistance benefits to prevent fraud. According to the Office of the State Inspector General, 85 Pennsylvanians have been charged with public assistance fraud in 2023.
Senate Bill 245 would update the Public Assistance Integrity Act to require the Department of Human Services to issue a yearly report on its efforts to ensure lottery winners are not receiving cash benefits. The Public Assistance Integrity Act closed a loophole that did not require lottery winnings to be considered as income when determining eligibility for benefits.
Every dollar that is taken from your pockets with the intent of helping those who truly need it but instead gets diverted to someone who doesn't qualify but is using it to line their own pockets is stolen from you and from those that dollar was meant to help.
Fighting Crime to Ensure Safe Communities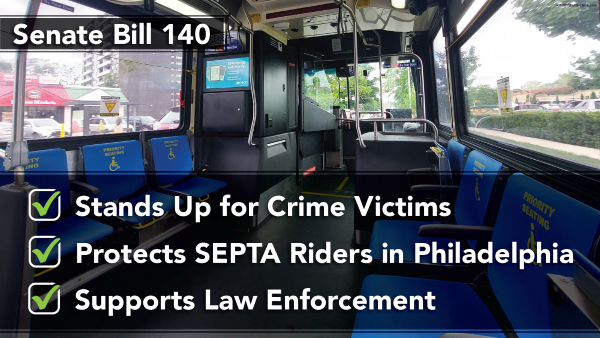 To fight crime that threatens safe communities, the Senate approved legislation to crack down on the unchecked crime crisis plaguing Philadelphia's mass transit system.
The Southeastern Pennsylvania Transportation Authority (SEPTA) is the sixth largest mass transit agency in the United States and provides essential transit services for one-third of Pennsylvania's population. Riders and SEPTA employees have raised alarms on the rising number of people addicted to drugs, experiencing homelessness and suffering from serious mental illness. There has also been an increase in theft and violent crime in recent years on SEPTA vehicles.
Senate Bill 140 would require the Pennsylvania Attorney General to appoint a special prosecutor from a county of the first class to re-institute prosecutorial jurisdiction when heinous crimes occur on SEPTA's property. This prosecutor will address the sweeping inaction of the current Philadelphia District Attorney and ensure scofflaws will answer for their crimes since the current DA has a systemic record of failing to prosecute assaults on victims.
Preventing Tax Increases and Keeping Tax Dollars Local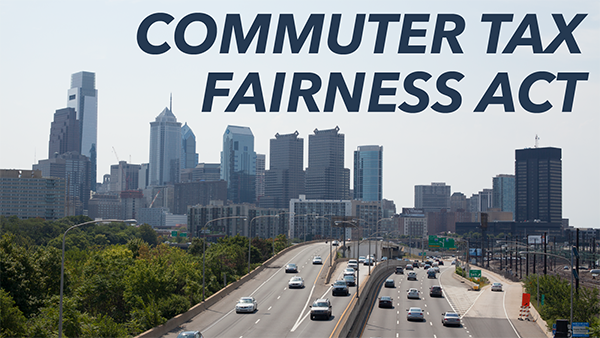 The Commuter Tax Fairness Act, passed by the Senate, supports Senate Republicans' goal of limiting the tax burden for Pennsylvanians by adjusting Philadelphia's City Wage Tax for non-city residents.
Currently, the 3.44% city wage tax is imposed on salaries, wages, commissions and other compensation paid to people working for a Philadelphia employer. Non-residents – even those who work remotely and never go into the city – are forced to pay the full Philadelphia City Wage Tax if their employer is based in the city.
With the passage of the Commuter Tax Fairness Act, the Philadelphia City Wage Tax for non-residents would remain 3.44% but 1% could be redirected to the workers' home municipalities for municipalities that have an earned income tax. The change would reduce the increased burden placed on others living in surrounding municipalities who must pay more for basic services like fire, police and emergency medical services because none of Philadelphia's City Wage Tax is shared.
Pennsylvanians' tax dollars should stay local and help their communities, not be diverted to another part of the state. The bill now moves to the House of Representatives for consideration.
Senate Approves Measure to Stop Abuse of Housing Voucher Program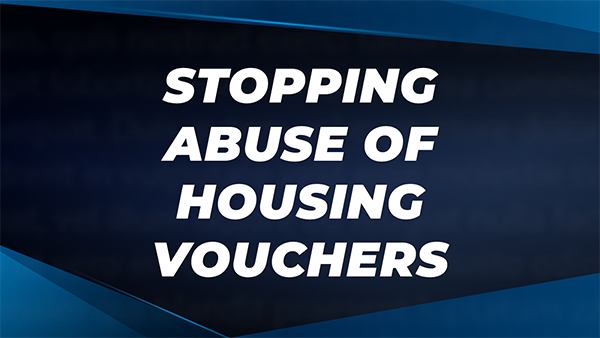 Some people in Pennsylvania are unfairly manipulating the Housing Choice Voucher program, commonly referred to as Section 8, for their own benefit, which hurts those with a legitimate need and who follow the rules.
The Senate approved Senate Resolution 45 urging the U.S. Department of Housing and Urban Development to address abuse of the porting process in the program.
Porting is the process by which a family can transfer their Housing Choice Voucher rental subsidy when they move to a location outside the jurisdiction of the agency that provided the voucher.
Individuals circumvent wait lists for in-demand areas by claiming residency in other places, obtaining vouchers, staying for a few months and leaving, opening the door for more individuals to take advantage of the system. Porting also burdens schools and health and human services providers.
Grants to Improve Access to Healthy Food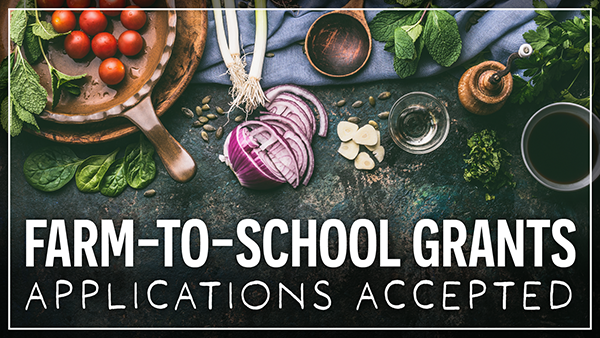 Schools and childhood education centers may apply for up to $15,000 per school for a PA Farm Bill Farm-to-School Grant for projects to improve access to healthy, local foods. The money can also be used to increase hands-on learning experiences for children in pre-kindergarten through eighth grade.
Farm-to-School Grants enrich the connection between families and local producers of fresh, healthy food by changing food purchasing habits in schools. Projects increase access to markets for local farms and expose children early to agriculture, agriculture careers and healthy food choices.
Grant applications must be submitted online here by May 19 at 5 p.m.
Recognizing National Mental Health Awareness Month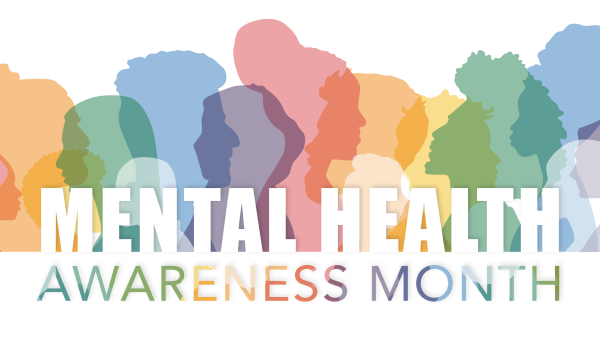 Mental Health Awareness Month has been observed in the United States since 1949 to fight stigma, provide support, educate the public and advocate for policies that support millions of Americans impacted by mental health challenges.
Senate Republicans have pushed for investments in mental health, and that push continued last year as we fought for mental health financial support to schools, funding for more support staff in nursing facilities and workforce recruitment and retention payments for frontline workers. We also worked to pass important legislation last session to allow for greater access to drug and alcohol programs.
My colleagues and I will continue to make mental health funding a priority this legislative session.
If you or someone you know is struggling with mental health challenges, find resources here.
Good Luck to PA Horse in the Kentucky Derby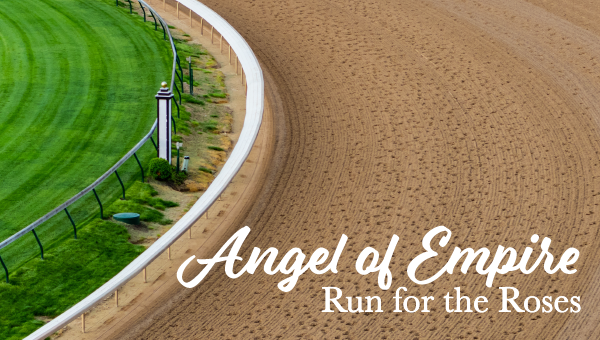 Congratulations to Angel of Empire, the three-year-old colt that started racing in 2022 and is headed to the Kentucky Derby.
The thoroughbred racehorse was born and raised at Blackstone Farm in Pine Grove in Schuylkill County. His win in the Arkansas Derby made him a horse to watch in the Run for the Roses. The colt will try to become the third Pennsylvania-bred horse to win the Kentucky Derby after Lil E. Tee in 1992 and Smarty Jones in 2004.
Good luck to Angel of Empire in the Kentucky Derby, which will begin on Saturday, May 6, at 6:57 p.m.

For anyone who hasn't already signed up to receive my mission reports, you can get on the e-newsletter mailing list here.