In this Update:
Honoring All Who Serve
Low-Interest PENNVEST Loan Awarded to Flemington Borough for Sewer Infrastructure Upgrades
Getting Down to Business and Civics in Centre County
Duke Military Operations Area Environmental Assessment Available for Public Comment
Growing Greener Watershed Grant Program Opens Friday
How to Apply for a Veterans ID Card
Keystone State ChalleNGe Academy for At-Risk Youth Accepting Applications
Check Out a State Park Near You
Recognizing the Vital Role of Volunteers
---
Honoring All Who Serve
On April 15, I had the privilege of participating in the SP4 James Wise, Jr., and PFC James Wingert USMC Memorial Bridge dedication.
James Wise Jr. and James Wingert grew up together as next-door neighbors in Big Run, before joining the military. They were both killed in action during the Vietnam War.
More than a half-century after they made the ultimate sacrifice for freedom, their names have been permanently memorialized on the State Route 2003 bridge that crosses Mahoning Creek in Big Run.
I am grateful to the families of both of these heroes for bringing their stories to me while still in the House. It took longer than it should have, but as the families and I discussed, there were some young people there who perhaps would not have been able to understand what we were doing to honor these men three years ago, but seemed to take it all in during this ceremony.
It has often been said that the only thing worse than having no heroes is to have them and forget them. This ceremony helps to generationally pass on the legacy of these two heroes.
The 25th Senatorial District definitely has no shortage of military heroes, and we remain committed to giving you all the recognition you so richly deserve for your service and sacrifice.
Low-Interest PENNVEST Loan Awarded to Flemington Borough for Sewer Infrastructure Upgrades
Flemington Borough (Clinton County) was recently awarded a low-interest loan totaling $531,989 for Wright Street Sewer Project infrastructure upgrades from the Pennsylvania Infrastructure Investment Authority (PENNVEST).
Flemington Borough's existing sewer infrastructure, having been constructed in the early 1900's, has reached the end of its useful life. The elimination of untreated wastewater bypasses into Bald Eagle Creek to protect public recreation areas and the reduction of costly infrastructure repairs are just some of the major benefits for securing this critical funding.
Currently servicing 607 residential customers, infrastructure improvements to extend the life of the Wright Street sewer system consist of the installation of 2,080 feet of cured-in-place pipe and the replacement 42-inch sewer laterals, 42 four-inch lateral cleanouts, and 10 manholes.
Completion of this project is consistent with land use planning and ongoing farmland preservation efforts.
Critical infrastructure will remain a priority for me, and I've confirmed with all of my colleagues in the House, going forward. This infrastructure is what will both protect our citizens and help to promote businesses being attracted to our region.
PENNVEST is not supported by the state's General Fund budget, which covers the daily operations and services of the Commonwealth. Financing is provided through the use of federal funding and prior bond issues by the state as well as proceeds from the Marcellus Shale Impact Fee legislation (Act 13 of 2012).
Getting Down to Business and Civics in Centre County
Last week, I had the opportunity to participate in two major events hosted by the Chamber of Business & Industry of Centre County.
On April 17, I was thrilled to be a judge for the Centre County 2023 National Civics Bee competition held at the Eric J. Barron Innovation Hub in State College. Twenty middle-school students from across Centre County advanced to the live-quiz event and competed in two rounds of multiple-choice questions about the U.S. Constitution, the branches of government and more.
On April 21, I shared my priorities for Keeping Pennsylvania Open for Business, Job Creation and Economic Prosperity during the Chamber's legislative breakfast held at the Wyndam Garden State College.
My specific legislative action items include maximizing energy independence, rejecting the Regional Greenhouse Gas Initiative (RGGI), repealing obsolete, job-crushing regulations and accelerating the elimination of the Corporate Net Income Tax (CNI).
Duke Military Operations Area Environmental Assessment Available for Public Comment
Clinton County and surrounding Cameron, Potter, Tioga, Elk, and McKean counties – all part of the Pennsylvania Wilds region – are in the crosshairs of a proposal from the Maryland Air National Guard (ANG), which is proposing to conduct low-altitude military training in the region.
The PA Wilds Center and the PA Department of Conservation and Natural Resources are requesting that the ANG do a deeper study of the impact of the proposal and conduct public meetings in each of the impacting counties.
Details about the Duke Military Operations Area (MOA) proposal can be found here.
Concerned citizens can comment on the proposal, by sending an email to ngb.a4.a4a.nepa.comments.org@us.af.mill.
Growing Greener Watershed Grant Program Opens Friday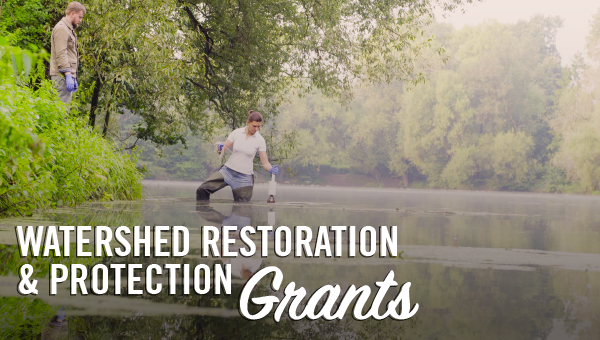 Organizations involved in water resource restoration and protection can now apply for the next round of Growing Greener grants through the Department of Environmental Protection's Growing Greener Plus Grants Program.
Growing Greener grants are designed to improve or protect this Commonwealth's waters from nonpoint source pollution associated with agricultural activities, acid mine drainage, stormwater runoff, energy resource extraction and streambank and shoreline degradation.
We have a lot of good conservationists in the 25th Senatorial District who know how to implement best management principles. This can give them the opportunity to get more of their good work completed.
Counties, municipalities, municipal authorities, county conservation districts, watershed organizations, councils of governments, educational institutions and other organizations dedicated to water clean-up and preservation can apply. The application deadline is June 23.
How to Apply for a Veterans ID Card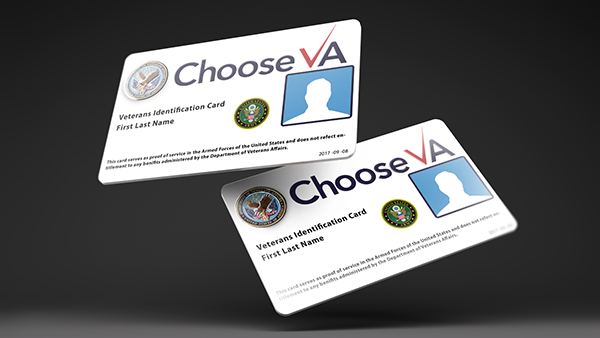 Many former service members are unsure how to prove they are a veteran to take advantage of discounts offered by businesses. These include restaurants, hotels, stores, recreational activities, home improvement and more.
The easiest way is to apply for the U.S. Department of Veterans Affairs' Veterans ID Card (VIC), which is a digital photo ID you can use to get those discounts. Since September 2022, all new Veterans ID cards have been digital. A veteran with a physical ID card can continue using it to get discounts. The VIC is separate from the VA health care ID, which a veteran receives when enrolling in VA health care.
Find out how to apply for a card here. If you have any questions or need help, email VA's VIC program at vetidcard@va.gov.
Keystone State ChalleNGe Academy for At-Risk Youth Accepting Applications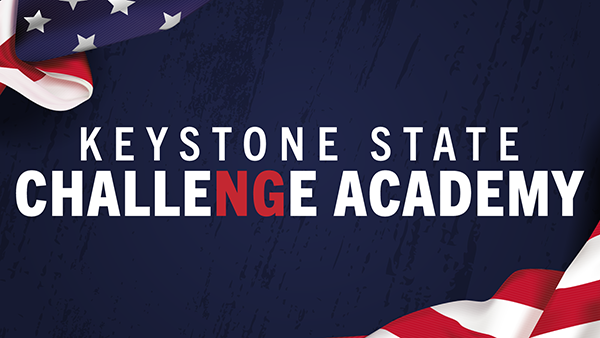 The Keystone State ChalleNGe Academy (KSCA) is accepting applications for its third class of cadets, which begins in July. KSCA is designed to give academically challenged teens a second chance at obtaining their basic education, as well as learning leadership, self-discipline and responsibility.
The program is open to 16- to 18-year-old male and female Pennsylvania residents who are failing to progress in high school or may not be on a clear path to graduating. Applicants must be willing to be drug free, free of felony convictions and voluntarily commit to the program. The program lasts for 17 months, with the first five months consisting of residential training at Fort Indiantown Gap in Lebanon County, followed by a year of mentorship back in the community.
Learn more about eligibility requirements and begin the application process here. Anyone who prefers to have an application mailed or would like to talk with someone about the program may contact the academy by emailing RA-MVPAChallenge@pa.gov or calling 717-861-7767 or 717-861-8831.
Check Out a State Park Near You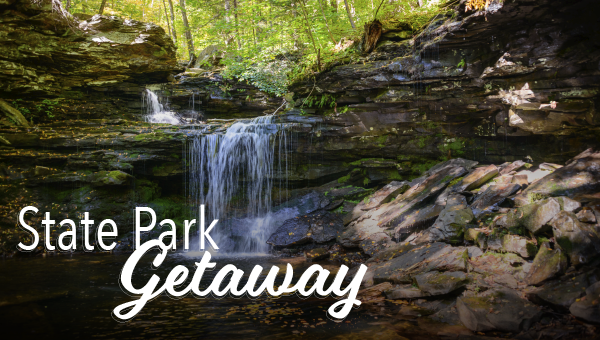 Now that spring has arrived, the nicer weather will allow Pennsylvanians more opportunities to explore our state's 124 beautiful state parks, operated by the Department of Conservation and Natural Resources. Pennsylvania's state parks system manages more than 300,000 acres for popular recreation activities, such as hiking, picnicking, camping, fishing, hunting and boating.
Pennsylvania state parks do not charge an entrance fee; however, fees do apply for some activities.
If you like to enjoy the outdoors with your dog, 56 of our state parks offer dog-friendly campgrounds. Learn more or find a park nearby here. Make reservations online here to secure campsites, cabins, picnic pavilions, whitewater boating launch time permits and more.
Recognizing the Vital Role of Volunteers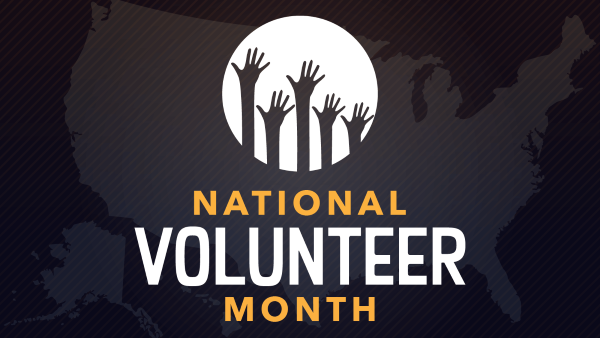 The strength of America is found not in the relationship between citizens and government, but between citizens themselves: Neighbors helping neighbors through the act of volunteering.
Having been in government at several levels I know firsthand that government doesn't come close to the effectiveness of dedicated volunteers when serving the needs of people or taking care of the environment and communities.
Please take the time to thank a person you know who is dedicated to serving as a volunteer. Please also look at investing some of your own time to help individuals or community service organizations in even the smallest way.
It's rewarding and it helps those who are already involved become even more effective.
An estimated 23.2% of Americans or more than 60.7 million people formally volunteered with organizations between September 2020 and 2021. For everyone who steps up and gives time, effort and more, you have my deep appreciation.

For anyone who hasn't already signed up to receive my mission reports, you can get on the e-newsletter mailing list here.