In This Update:
Area Communities to Receive More Than $3.8 Million in State Funding for Local Projects
Senators Continue to Highlight What a YES Vote Means on May 18
Senators Call on Governor to Halt Unilateral Action on Carbon Tax
Hearings Examining Governor's Budget Proposal Conclude
Senate Votes to Extend Program Helping Schools Find Substitute Teachers
Protecting the First Amendment Rights of Teachers
Comments on 2020 General Election Due by Friday, April 30
---
Area Communities to Receive More Than $3.8 Million in State Funding for Local Projects

Local communities will receive more than $3.8 million in state funds that will contribute to the vitality of our area by improving safety and contributing to an improved quality of life. Our region will benefit from this much-needed state funding for important public improvements to better serve area residents and employers. I am pleased to be able to work in partnership with other local leaders including former Senator Joe Scarnati to bring this funding home.
Projects in the 25th Senate District receiving funding include:
Marsh Creek Greenway – $500,000 to construct a trail bridge over Marsh Creek in Wellsboro Borough and a bus stop and pull-off at Pinnacle Towers for those wishing to access the greenway's Patterson Trailhead facility.
Polk Township Recreation Park – $100,000 to build a paved entrance drive, ADA parking area and two public-use pavilions with picnic tables and other amenities.
Hamilton Township – $200,000 for improvements along Gibbs Hill and Bliss Hill roads, which is a heavily traveled roadway that connects state Route 6 to state Route 321. The project will replace 16 crossover pipes, resurface the roadway and construct a crosswalk on Bliss Hill Road for hikers.
Norwich Township – $200,000 to make safety improvements to West Valley Road. The project will reprofile and reestablish drainage on the road in order to restore structural stability.
Bradford District Flood Control Authority – $97,835 to help complete maintenance and upkeep work in and along the Tunungwant Creek to prevent potential failure of the flood control systems.
Keystone Elk Country Alliance – $100,000 to build an educational pavilion at the Elk County Visitor Center to enhance educational opportunities, special events, quality viewing locations and safety
Johnsonburg Borough – $93,750 to help the borough complete an inspection of a culvert connected to a flood control project that was completed in 1957 and engineering study of an interior drainage area for adequate capacity.
Punxsutawney Borough – $118,896 in state grants to complete a study required to determine concerns and issues with the existing levee system.
Shinglehouse Borough – $1 million in PENNVEST funds to upgrade its water system.
Falls Creek Borough Municipal Authority – $1.4 million in PENNVEST funds to upgrade the water distribution system.
The Commonwealth Financing Authority (CFA) awarded the funds. The CFA's Greenways, Trails and Recreation Funding Program, which is funded by Act 13 of 2012 which established the state's Marcellus Shale Impact Fee and the Marcellus Legacy Fund. Some of the projects were funded through the CFA's Flood Mitigation fund is designed to help local entities offset flood prevention costs.
The PENNVEST program provides low-interest loans and grants to communities for new construction or improvements to water and wastewater treatment plants. PENNVEST is not supported by the state's General Fund budget, which covers the daily operations and services of the Commonwealth. Financing is provided through the use of federal funding and prior bond issues by the state as well as proceeds from Act 13 of 2012, the Marcellus Shale Impact Fee.
Senators Continue to Highlight What a YES Vote Means on May 18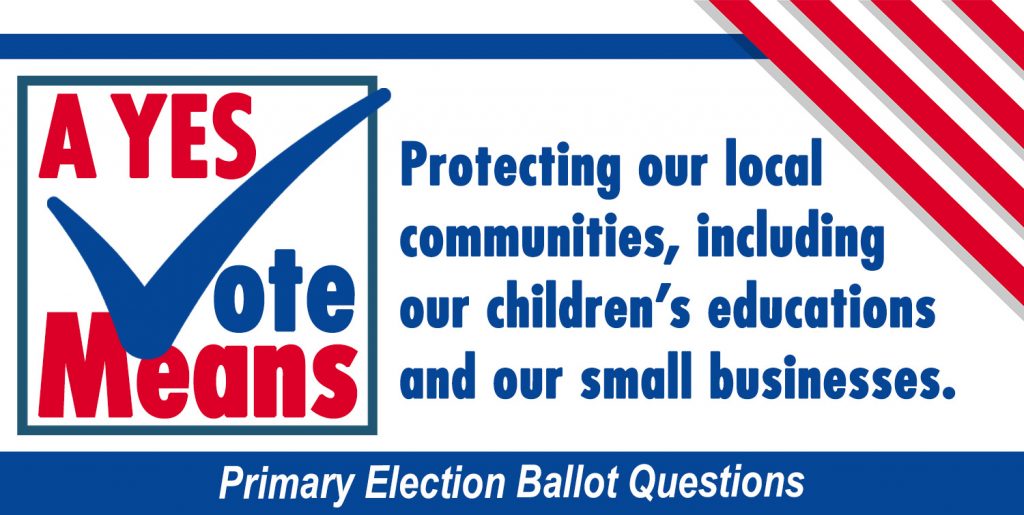 A group of senators held a news conference at the Capitol this week to highlight what a YES vote means when voters go to the polls to decide proposed Constitutional amendments on May 18.
Lawmakers approved three potential amendments to the Constitution that will appear on the ballot for voters in the May 18 election, including one question to prohibit discrimination based on race or ethnicity and two questions designed to improve the way the state responds to future emergencies.
The Wolf Administration has been widely criticized for wording the emergency response questions in a way that is deeply confusing and prejudicial.
A YES at the ballot box means voters favor:
Protecting the education of our children;
Supporting small employers in our local communities;
Prohibiting discrimination; and
Providing funding for fire companies.
A new webpage offers a detailed explanation of what the proposed amendments would accomplish.
Senators Call on Governor to Halt Unilateral Action on Carbon Tax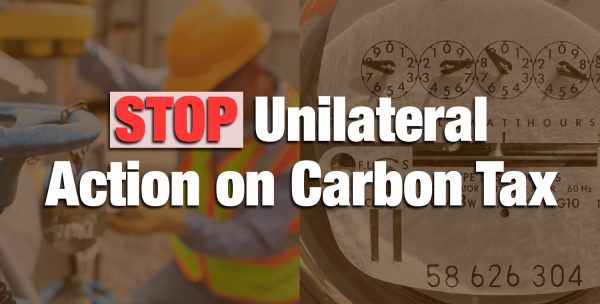 Pennsylvania Senate Republicans sent Governor Tom Wolf a letter Wednesday informing him that none of his nominations to the Pennsylvania Utility Commission (PUC) will be considered by the Senate if he continues to pursue a unilateral carbon tax on Pennsylvania employers and customers.
The letter notes that the governor's effort to force Pennsylvania to join the multi-state Regional Greenhouse Gas Initiative (RGGI) without the input of the legislature is a clear violation of the checks and balances provided by the Pennsylvania Constitution.
Hearings Examining Governor's Budget Proposal Conclude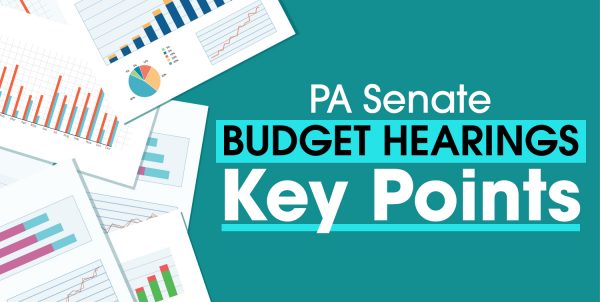 The Senate Appropriations Committee completed a series of 21 public hearings that closely examined the details of Governor Wolf's state budget proposal.
The comprehensive review of the Governor's proposed $40.2 billion General Fund Budget for Fiscal Year 2021-22, which includes a massive increase in state spending, a substantial personal income tax rate hike, imposition of Marcellus Shale extraction tax, and elimination of funding for broadband expansion and vital agricultural and health programs.
The complete coverage of the hearings can be found here.
Senate Votes to Extend Program Helping Schools Find Substitute Teachers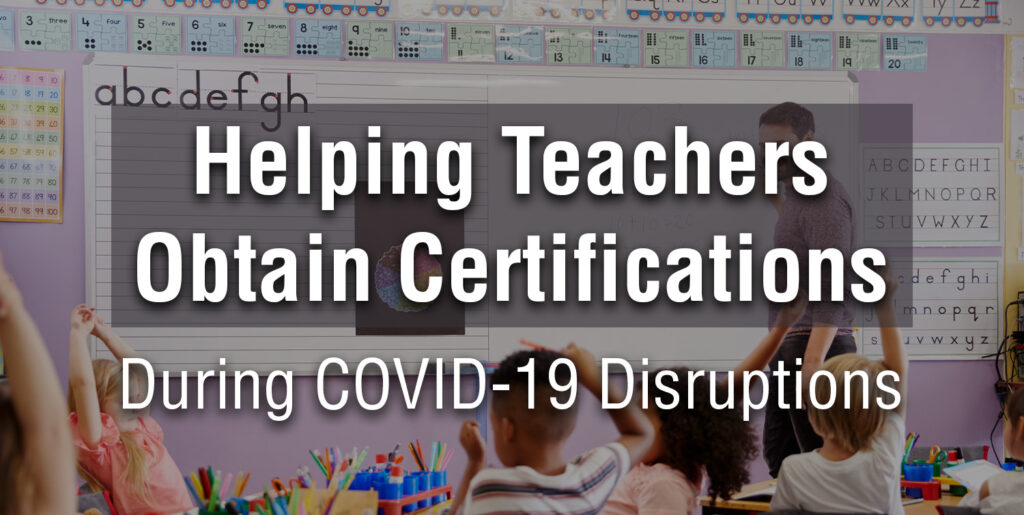 Pennsylvania schools could have additional opportunities to find qualified substitute teachers under a bill approved by the Senate this week.
Lawmakers created a program in 2016 that allowed individuals training to be teachers to serve as a substitute teacher, provided the individual has valid clearances and at least 60 credit hours. However, the program is set to expire on June 30.
The legislation approved this week would make this temporary program permanent. As a result, schools, intermediate units and career and technical schools can ensure qualified substitutes are available to meet the needs of students.
Protecting the First Amendment Rights of Teachers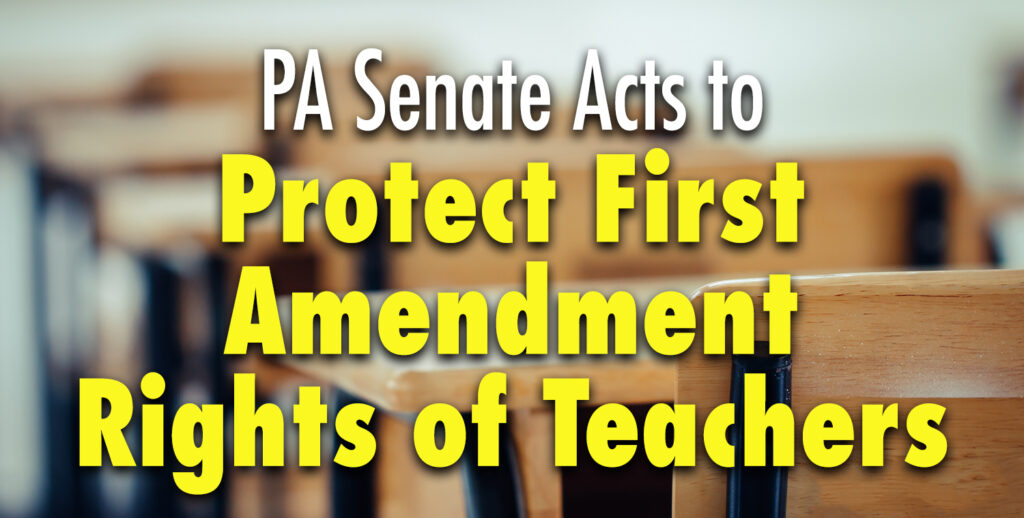 The Senate approved a critical bill this week to ensure the First Amendment rights of teachers are better protected. The legislation would repeal a provision of the School Code which prohibits teachers from wearing any garb, mark, emblem or insignia that would indicate they are a member of or adherent to any religious order or sect while in the performance of their duties as a teacher.
Although federal courts have held that the school's religious affiliations policy violates the free exercise of religion and free speech clauses of the Constitution, these provisions are still in place and public school directors can be held criminally liable for failing to enforce this prohibition. Pennsylvania is the last state in the United States with this provision still in place.
Comments on 2020 General Election Due by Friday, April 30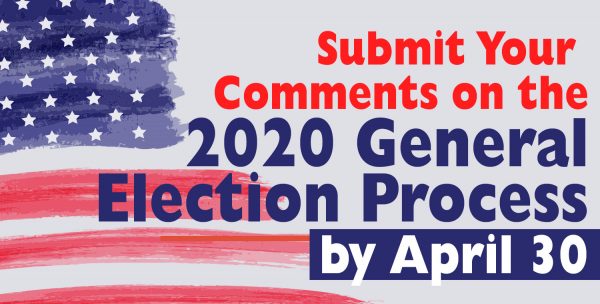 This is the final week for Pennsylvanians to share their experience from last year's election with the Senate Special Committee on Election Integrity and Reform. Election surveys for Pennsylvanians who voted by mail or in person will be accepted through Friday, April 30.
The committee is expected to use the survey responses and testimony gathered during its series of public hearings to produce a report with recommendations that will be presented to the General Assembly.