In This Update:
Vaccine Schedule Accelerated Again: All Pennsylvanians Now Eligible
Vaccine Help for Seniors
Committees Explore Education Reforms, COVID-19 Impacts, Infrastructure
Reminder: Independent, Third-Party Voters Can Participate in May 18 Election
Election Survey Responses Due by April 30
Scam Alert: New Fraud Targets PUA Recipients
Planning Grants Available
Free PHEAA Webinar Offers Financial Aid Advice for Students, Families
---
Vaccine Schedule Accelerated Again: All Pennsylvanians Now Eligible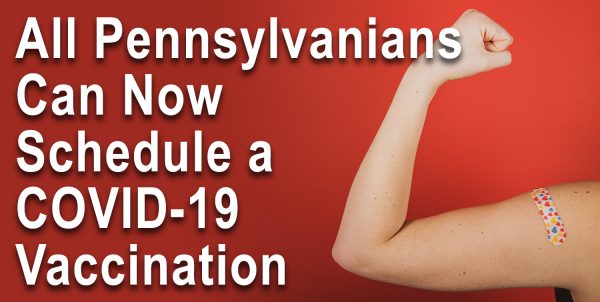 Earlier this week, the COVID-19 Vaccine Task Force announced another acceleration of the timeline of distributing vaccines to Pennsylvanians who wish to receive them. As a result, all Pennsylvanians are now eligible to schedule an appointment to receive the COVID-19 vaccine.
More information about participating providers, vaccine safety, allocation, eligibility and other resources are available at a special webpage created by the Department of Health.
Vaccine Help for Seniors
The PA Department of Aging today continued to encourage older adults seeking a COVID-19 vaccine appointment to contact their local Area Agency on Aging (AAA) for any assistance they may need in scheduling an appointment.
In addition to working with vaccine providers to schedule appointments for older adults, AAAs may be able to help with arranging transportation if that is needed. Shared ride programs are available in every county and fixed-route transportation systems statewide offer accessible transportation. Older adults can use these services for assistance in getting to mass vaccination sites and any site where a vaccine is available to individuals, including pharmacies, hospitals and doctor's offices. Free transportation to vaccinations may also be available for qualifying seniors.
Contact your local agency here:
Cameron/Elk/McKean Counties: 814-776-2191
Clearfield County: 814-765-2696
Clinton County: 570-326-0587
Jefferson County: 814-849-3096
Potter County: 814-544-7315
Tioga County: 570-265-6121
Committees Explore Education Reforms, COVID-19 Impacts, Infrastructure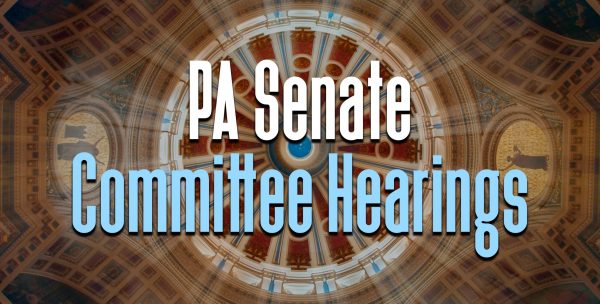 Although the Senate will not return to session until next week, several Senate committees studied issues this week that could set the stage for future action in the General Assembly.
The Senate Education Committee held a hearing on Monday to review potential education reforms, including accountability, school choice and charter school reforms. The hearing featured testimony from teachers, students, parents, administrators and other stakeholders in both public and private education.
On Tuesday, the Senate Majority Policy Committee held a public hearing on the economic impact of COVID-19 business closures on the tourism and hospitality industries. The hearing highlighted the consequences of closures and restrictions for bars, restaurants, amusement parks, resorts and many other businesses during the pandemic.
The Senate Community, Economic and Recreational Development Committee held two days of hearings in southeastern Pennsylvania on Tuesday and Wednesday to discuss the economic impact of the technology and energy infrastructure industries in Pennsylvania. Lawmakers also toured the Philadelphia Steamfitters Local Union 420.
Committee meetings and hearings scheduled next week are available online.
Reminder: Independent, Third-Party Voters Can Participate in May 18 Election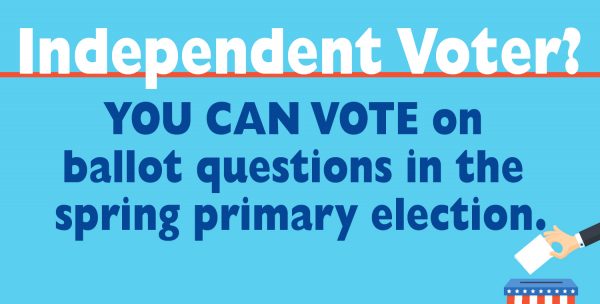 Pennsylvania's independent and third-party voters are eligible to vote on proposed amendments to the state Constitution in this spring's primary election.
Current law does not permit Independent or many third-party voters to cast ballots in most primary elections. However, all registered voters are eligible to weigh in on Constitutional amendments in any election.
Three proposed amendments to the state Constitution will appear on the May 18 ballot, including a measure to prohibit discrimination based on race or ethnicity, and two amendments to limit the length of emergency declarations and require more collaboration between the different branches of government during a disaster. A fourth ballot question will also allow voters to decide whether paid fire and rescue organizations should have additional borrowing power.
More information about these Constitutional amendments is available here.
Election Survey Responses Due by April 30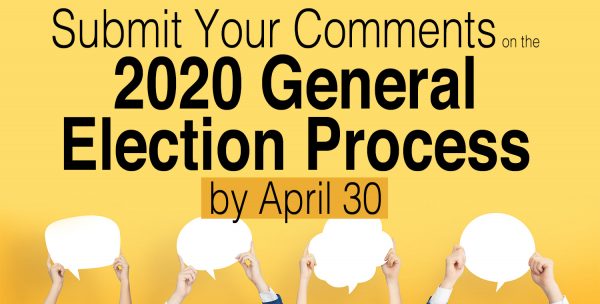 There is still time for Pennsylvanians to share their experience from last year's election with the Senate Special Committee on Election Integrity and Reform. Election surveys for Pennsylvanians who voted by mail or in person will be accepted through April 30.
The committee is expected to use the survey responses and testimony gathered during its series of public hearings to produce a report with recommendations that will be presented to the General Assembly.
Scam Alert: New Fraud Targets PUA Recipients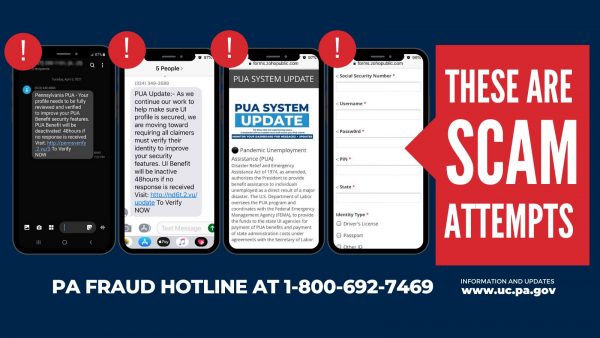 Pandemic Unemployment Assistance (PUA) claimants have been targeted by new fraud attempts in recent weeks. Scammers are asking PUA claimants to verify their identity via text messages and web forms, and then using that information to steal benefits and commit other forms of identity theft.
As a reminder, the only way to verify a claimant's identity is via ID.ME – never via text messages or web forms. Community residents who have been targeted by these or other cases of fraud should report the scam attempt to the Department of Labor and Industry.
Planning Grants Available
I am pleased to share that the PA Commission on Crime and Delinquency (PCCD) has a funding opportunity for communities to increase their ability to identify and address local problems such as substance misuse, school dropout, delinquency and violence among youth. Using evidence-based approaches, nonprofit organizations and units of local government will be eligible to apply for this up-to $150,000 planning grant.
The project period taking place over a 21-month development phase starting October 1, 2021. Priority consideration will be given to applicants that have never received a Communities That Care (CTC) grant from PCCD, applicants interested in implementing CTC in a community that does not have an organized coalition, and applicants from regions in the state with significant violence-based need.
Those who are interested in applying are strongly encouraged to sign up for the webinar scheduled at 11 a.m. April 22, 2021.
Free PHEAA Webinar Offers Financial Aid Advice for Students, Families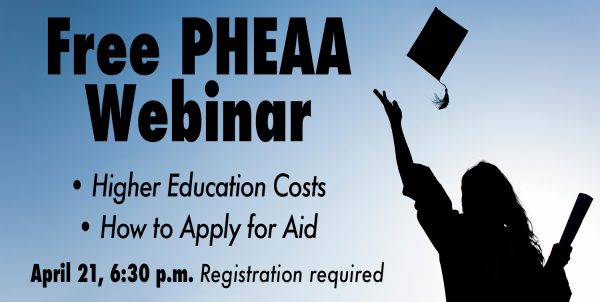 Navigating the financial aid process for higher education can be complicated and confusing for many families. The Pennsylvania Higher Education Assistance Agency (PHEAA) will host a free Financial Aid 101 webinar on April 21 at 6:30 p.m. to help families learn more about higher education costs, the types of financial aid available and how Pennsylvania families can apply.
You can register to participate in this free webinar here.