In this Update:
Senate Reviews Proposed State Budget
Straub Brewery Tour
Voicing Your Opinions about Transportation Needs
Agriculture Energy Efficiency Rebates Application Deadline Extended to June 30
WalkWorks: Grants Available for Active Transportation Projects
Check the Status of Your Tax Refund
Improving Access to Unemployment Compensation System
Share Your Feedback on PennDOT's Winter Services
Veterans: Protect Your Pension
DDAP Motivational Interviewing Training Workshop and Survey
Aerial Tree Trimming in Centre County March through December 2023
---
Senate Reviews Proposed State Budget
The Senate Appropriations Committee, of which I am a member, this past week began the first of three weeks of public hearings about the proposed 2023-24 state budget.
Gov. Josh Shapiro's $45.8 billion plan seeks to boost state spending by more than $1.3 billion above the current year's budget, including hundreds of millions of dollars that replace federal funding that was cut by the Biden administration at the end of the COVID-19 public health emergency.
On Monday, we heard from the Pennsylvania Department of Revenue and the Independent Fiscal Office (IFO).
During the Revenue Department hearing, I expressed concerns about the depletion of the state's Rainy Day fund during the next few years and out-of-state retirees coming to Pennsylvania as well as asked about tax appeal streamlining and the impact of department technology modernization on revenue collections.
My Q&A with the IFO hit on several topics: Pennsylvania unemployment data and the state's Rainy Day fund; the IFO's sources of data for its analyses as well as the use of dynamic versus static modeling in analyses; and receiving any information the IFO might obtain regarding what is impacting the price of credits within the Regional Greenhouse Gas Initiative (RGGI).
The Department of Conservation and Natural Resources (DCNR) and the Office of the State Treasurer appeared before the committee on Tuesday.
I asked DCNR about the policy of delaying natural gas harvesting under state lands even if it's off-site drilling, as well as the success of a program of ATV trails on state lands. Later in the hearing, I questioned the department's ban on new natural gas development on state lands based on noise complaints when DCNR allows other noisy projects on dams and state lands.
When speaking with Treasurer Stacy Garrity on Tuesday, I asked about Pennsylvania's Transparency Portal, which allows taxpayers to see all of the information that lawmakers see – because the more people there are with access to government information the better.
During Wednesday's hearing with the Department of Environmental Protection (DEP), I noted the U.S. Constitution prevents interstate agreements without approval from Congress. I then asked DEP if Congress approved RGGI, to which he answered "no." This is one of the many reasons why I oppose Pennsylvania's involvement in RGGI. I also asked DEP to root out bad actors within the department that unnecessarily hold up projects.
On Thursday, the committee held a hearing for the Office of Attorney General and I asked Attorney General Michelle Henry about how their child sexual abuse and human trafficking units work together. Later I asked her how much taxpayer money was spent to sue the Pennsylvania Senate's Intergovernmental Operations Committee over its election integrity investigation.
You can find the hearings schedule, livestreams of budget hearings, daily recaps and video from prior hearings at PASenateGOP.com.
Straub Brewery Tour
It was an honor for Rep. Mike Armanini (R-75) and me to welcome the members of the Senate Game and Fish Committee to Saint Marys in preparation for a tour of the nation's third-oldest brewer, Straub Brewery.
Straub's is the only gravity-fed brewery in America and they produce a number of excellent beers.
Generations of the Straub family have continued to keep this company in private ownership which gives them some great flexibility. The family and team at the brewery, as well as the restaurant, were excellent hosts. The food was great too!
Straub's hosted the informational meeting the evening before the committee set out on an informational visit to the den of a bear sow and her three cubs.
Voicing Your Opinions about Transportation Needs
The 2023 public comment period for the update of the 12-Year Program is now open for you to make your voice heard about transportation needs.
I would like to encourage everyone to share your opinions, interests and concerns about transportation, particularly the needs in the community where you live. The conditions of our roads and indeed the system of roads, rail and airports continues to be something we routinely hear about in legislative offices. Your feedback is an important part of Pennsylvania's State Transportation Commission (STC) 12-Year Transportation Program update process. Your input is also used to inform other state and regional transportation plans and programs such as Pennsylvania's Long Range Transportation Plan.
Please take some time to fill out the survey before the end of April and let them know what you think!
In addition to the survey, the Pennsylvania Department of Transportation (PennDOT) will host an Online Public Forum on Wednesday, April 12, from 6:30 p.m. until 8 p.m., featuring a presentation from PennDOT leadership and members of the STC, followed by a Q&A session.
Agriculture Energy Efficiency Rebates Application Deadline Extended to June 30
The deadline to apply for rebates through the Pennsylvania Department of Environmental Protection's Agriculture Energy Efficiency Rebate Program has been extended to June 30. Those with farming operations can use these rebates to help defray the costs of LED lighting, ventilation equipment or dairy equipment upgrades.
Applicants must meet the definition of a normal farming operation under Pennsylvania's Right to Farm Law: production of agricultural crops and commodities that takes place on not less than 10 contiguous acres in area or on less than 10 contiguous acres in area but with an anticipated yearly gross income of at least $10,000.
You may apply for a rebate in more than one technology category (energy-efficient lighting, energy-efficient ventilation systems and energy-efficient dairy equipment) for total rebate funding that does not exceed $5,000. Installation costs of up to $500 for qualified contractors/vendors may be included in the total project cost for each technology category.
WalkWorks: Grants Available for Active Transportation Projects
Municipalities, Metropolitan and Rural Planning Organizations (MPOs/RPOs), and other governmental entities, like counties, are being encouraged to apply through the Pennsylvania Department of Health's WalkWorks initiative for grant funding to assist with the development of Active Transportation Plans.
This is WalkWorks' seventh round of assistance to advance policy development related to active transportation, which includes walking, biking, using a wheelchair and accessing public transit. These plans seek to establish activity-friendly routes that connect people to everyday destinations, thereby expanding opportunities for physical activity and improving public health.
An informational webinar reviewing the grant funding opportunity will take place on Thursday, April 6, at noon, on zoom. You can register for the webinar here.
Check the Status of Your Tax Refund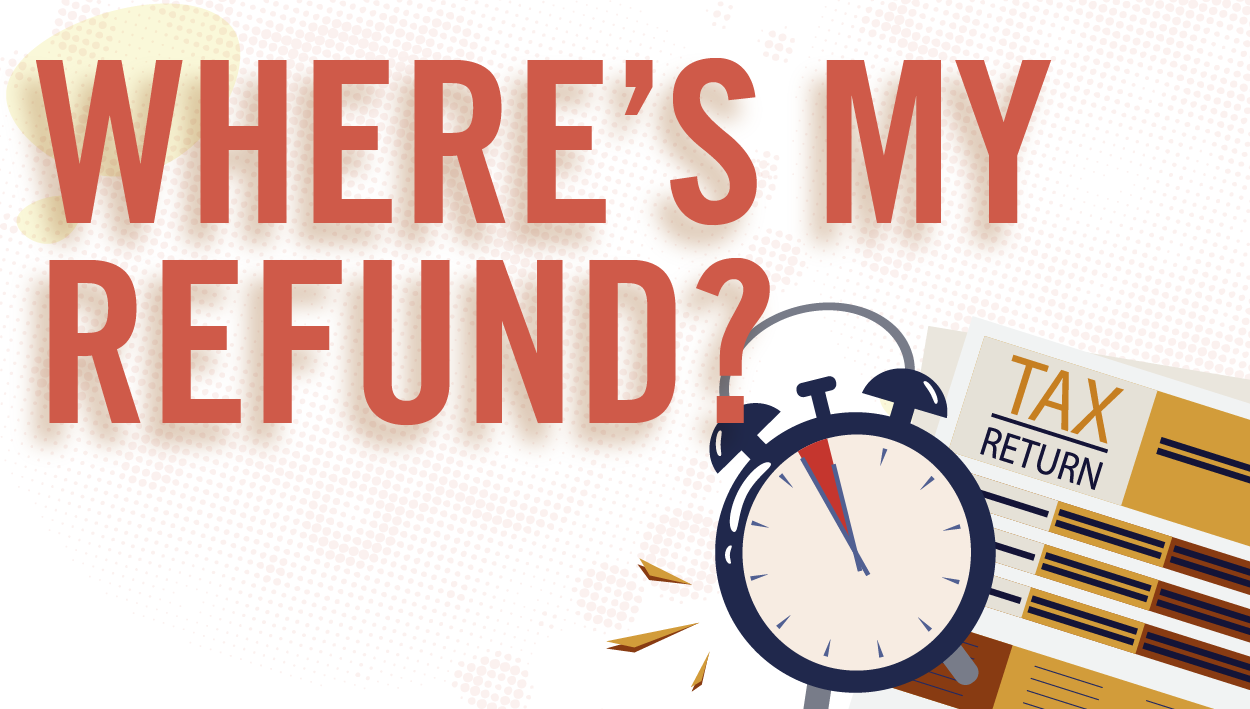 As families struggle with rising costs and inflation, many are anticipating their tax refund. Anyone who would like to check the status of a Pennsylvania Income Tax refund can do so by calling 1-888-PATAXES or clicking here. There is also an opportunity to verify your tax refund to expedite processing.
Improving Access to Unemployment Compensation System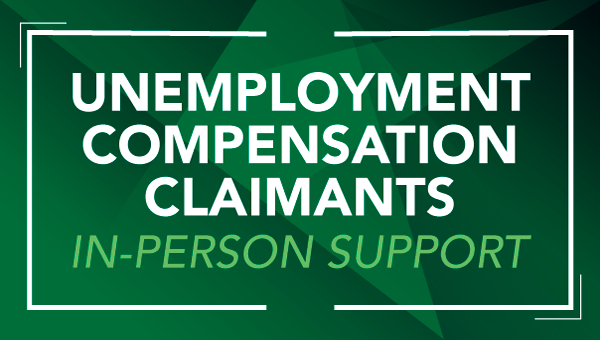 The Pennsylvania Department of Labor & Industry extended indefinitely a program that enhances Pennsylvanians' access to the Unemployment Compensation (UC) system by offering in-person appointments to claimants.
The program, now called UC Connect, offers in-person services for UC claimants who do not have proper technology, equipment or technical skills; individuals without access to home Internet or broadband; and individuals with limited-English proficiency.
To schedule an appointment, claimants should contact a PA CareerLink® center directly.
Share Your Feedback on PennDOT's Winter Services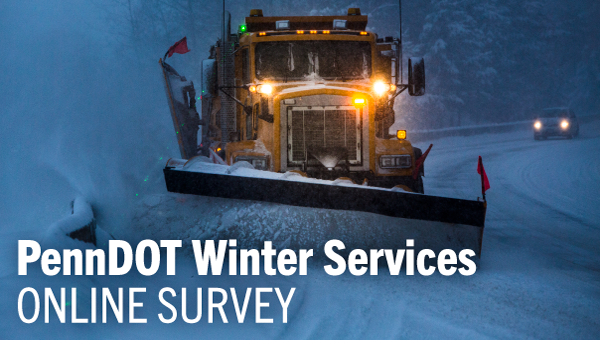 PennDOT is accepting winter services feedback through an online survey. The public can take the survey here through April 6.
The 17-question survey asks how often respondents travel during poor weather, how they rate PennDOT's winter service and how they rank snow-removal priorities. Respondents are also asked how they receive PennDOT roadway information and whether they use the state's 511PA traveler information services.
During the winter, https://511pa.com offers its standard traffic and incident information while adding PennDOT plow-truck locations, winter roadway conditions and other services.
Veterans: Protect Your Pension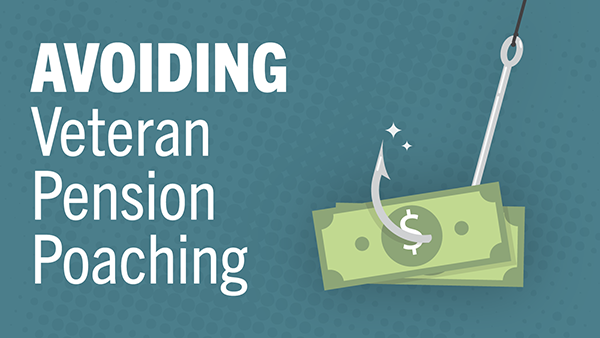 Veterans and their beneficiaries who are potentially eligible for VA pension benefits must beware of pension poaching. While pension poaching can impact any veteran, poachers primarily target older veterans. Pension poaching comes in several forms, from selling financial products of questionable value to charging a fee to restructure assets to make the veteran or beneficiary meet income eligibility criteria. Read about other pension poaching methods here.
Avoid becoming a victim of pension poaching by never paying:
For forms or to submit applications.
To restructure assets to "qualify."
For the promise of eligibility for a pension.
To receive a lump sum payment on a pension.
If you suspect or experience a scam or financial exploitation related to any veteran benefit, including a VA pension, file a report immediately with the Pennsylvania Attorney General's Military and Veterans Affairs section by calling 717-783-1944, emailing PAvets@attorneygeneral.gov or filling out this online form.
DDAP Motivational Interviewing Training Workshop and Survey
On May 2 and 3 at its Harrisburg headquarters, the Pennsylvania Department of Drug and Alcohol Programs (DDAP) will be offering a practical and educational two-day, skill-building session designed to assist those working with individuals who are unsure about participating in treatment and increase the skills necessary to actively engage them in a recovery process.
Participants will also gain an understanding of how motivational interviewing relates to applying The ASAM (American Society of Addiction Medicine) Criteria's principles in their ongoing client assessments. The ASAM Criteria is a strength-based multidimensional assessment that considers a patient's needs, obstacles and liabilities, as well as their strengths, assets, resources and support structure. This information is used to determine the appropriate level of care across a continuum. It is the most widely used and comprehensive set of guidelines for placement, continued stay, transfer or discharge of patients with addiction and co-occurring conditions.
You can visit DDAP's Training Management System for details and to register.
Additionally, the DDAP Training Section has put out a survey to understand your preference when accessing their trainings as well as hear your thoughts on the course topics they offer. Your responses will help guide them as they update and develop new trainings. This survey will be open through March 31.
Aerial Tree Trimming in Centre County March through December 2023
FirstEnergy has announced that starting March 15, weather permitting, Aerial Solutions Inc. will be conducting, by helicopter, aerial saw operations in Centre County that are expected to continue through December 2023. The purpose is to clear away trees and other vegetation from electric transmission lines.
The helicopter has a saw consisting of multiple 24-inch rotary blades powered by a motor suspended on a vertical boom beneath it. As the helicopter flies slowly along the right-of-way, the aerial saw cuts and trims trees and other vegetation.
The helicopter will travel from substation to substation within the county, trimming the transmission corridor. So, if you see a bright yellow helicopter with a long chainsaw hanging out trimming trees, it is likely Aerial Solutions.
The pilot and/or company can be contacted directly for any questions or to confirm specific locations on a given day by contacting 910-625-1904 (by phone) or d4@aerialsolutionsinc.com.

For anyone who hasn't already signed up to receive my mission reports, you can get on the e-newsletter mailing list here.