In this Update:
Senate Set to Question Wolf Administration on Spending Plan
Keeping Track of Non-Budgeted State Tax Dollars
Federal Funding Awarded to Help Improve 25th District Housing, Emergency Communications and Small Business Support
Efforts Continue to Expand Broadband Access in McKean County
Help for Families Navigating the College Aid Process
All Cadets of Mansfield University's Municipal Police Academy Guaranteed $2,500 Scholarship
Applications Now Being Accepted for Schools-to-Work Program Grant
New Helpline Available for Farmers Seeking Mental Health Services
Funding Available for Substance Abuse Recovery-to-Work Projects
Halting the Rise in Pennsylvania Traffic Fatalities
---
Senate Set to Question Wolf Administration on Spending Plan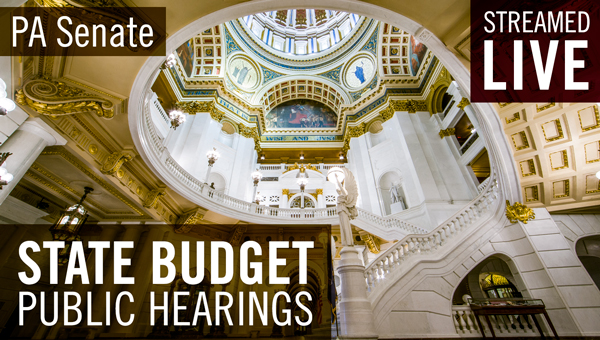 On Feb. 8, Gov. Wolf proposed a $45.7 billion state budget for 2022-23 that would increase spending by $4.5 billion, create a $1.3 billion deficit in the following year and produce a $13 billion deficit by 2026-27.
Next week, the Senate Appropriations Committee kicks off four weeks of public hearings to review the spending plan and question administration officials in preparation for developing a budget which is more responsible than the one proposed by the governor prior to the June 30 constitutional deadline.
You can find livestreams of the hearings, video of previous hearings and daily recaps here. I'll report back each week with updates on this important process.
Keeping Track of Non-Budgeted State Tax Dollars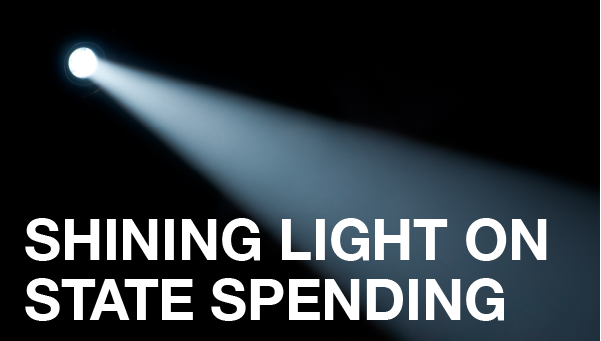 While the process of passing a responsible state budget gets underway, a new resource is available highlighting state spending that occurs after the budget is enacted.
A webpage recently launched by state Treasurer Stacy Garrity explains Ledger 5, which is used to account for non-budgeted expenditures incurred during a fiscal year that are legally mandated or necessary to maintain public health, safety or welfare.
Many will remember during the 2015 Budget impasse, when our health, safety and welfare programs were not being paid, that an investigation conducted by Rep. Seth Grove and I discovered and reported on the improper use of this mechanism to slush money to other departments to purchase things like pontoon boats. Now, Ledger 5 is immediately available for the public to see and to reach out to their legislators and the Governor's Office to question the activities.
Before Ledger 5 can be used, the Governor's Office of the Budget must provide Treasury with documentation, known as an Expenditure Symbol Notification (ESN) memo, to explain and justify the expenditure. Treasury reviews the ESN memo and other expenditure documentation to ensure the payment is legal and correct. All ESN memos will be posted on the new webpage.
Federal Funding Awarded to Help Improve 25th District Housing, Emergency Communications and Small Business Support
Earlier this week, federal dollars were awarded to 25th Senatorial District communities to help with such things as housing access, emergency communications and small business support.
Cameron County received $250,000 for a housing rehabilitation program that will make improvements to existing structures and help the elderly and individuals with disabilities remain in their homes rather than move into assisted living facilities. The program plans to use these funds to rehabilitate homes across the county, serving only low to moderate income households.
Clinton County received $510,962 to purchase and install three towers and replace obsolete equipment that will improve emergency services radio communication between the county's 911 center in the Borough of Flemington and the western portion of the county. The existing system has many coverage gaps/dead zones where responders in western Clinton County cannot communicate with the 911 center, receiving hospitals, or with one another.
And Clinton County small businesses located in low-to-moderate income areas could receive grants of up to $85,000 through the Covation Center Inc., which received $1.04 million through the Pennsylvania Department of Community and Economic Development's Partnership for Regional Economic Performance covering Centre, Clinton, Columbia, Juniata, Lycoming, Mifflin, Montour, Northumberland, Snyder, and Union counties.
Efforts Continue to Expand Broadband Access in McKean County
Pictured from left: Sean McLaughlin, McKean County GIS coordinator; Sen. Dush; McKean County commissioners Carol Duffy and Thomas Kreiner; Robert Veilleux, McKean County Economic Development liaison; and Richard Fry, director, McKean County Planning Commission.
Rep. Marty Causer and I met with McKean County officials Thursday to discuss their ongoing efforts to bring broadband to the unserved and underserved areas of the county.
The county has contracted with SkyPacket Networks to offer service over several fixed wireless network structures they have built. Outside the box thinking of this kind is evident in our communities.
As the new Pennsylvania Broadband Development Authority (created as a result of Rep. Causer's House Bill 2071 which became Act 96 of 2021) develops its comprehensive plan and identifies projects for funding, I believe the county's efforts will position it well to receive more dollars to expand broadband access.
Help for Families Navigating the College Aid Process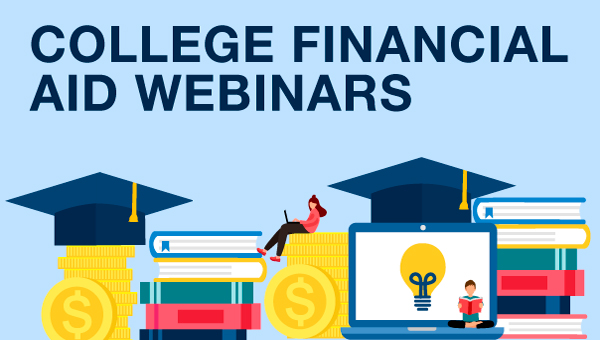 The Pennsylvania Higher Education Assistance Agency is offering several free webinars in February, March and April to help students and families plan for college and fill out the Free Application for Federal Student Aid (FAFSA).
FAFSA Overview (Feb. 28, April 18)
Guiding students and families through a step-by-step process of filing the FAFSA and PA State Grant application.
Financial Aid 101 (March 7, March 28)
Discussing higher education costs, the types of financial aid available and how to apply for financial aid.
Financial Aid Junior Jumpstart (April 13)
Planning and goal setting for high school juniors.
Click here for times and registration.
All Cadets of Mansfield University's Municipal Police Academy Guaranteed $2,500 Scholarship
Great news for those interested in a law enforcement career was announced this week by Mansfield University, which is located in Tioga County.
The Mansfield University Act 120 Municipal Police Academy is now guaranteeing a minimum scholarship of $2,500 for every cadet. That makes tuition $3,000 per cadet (on-campus housing and meal plans are an additional cost), with additional opportunities to reduce the cost of attendance available for cadets.
The new scholarships, which will make the academy's tuition the most affordable in Pennsylvania, are being made possible by funding provided by the MU Public Safety Training Institute (MUPSTI), which is a regional training center providing initial and continuing professional education for criminal justice practitioners, first responders, public safety professionals, and the public.
Graduates of Mansfield's academy enjoy a 95% job placement rate upon completion of the 26-week municipal police officer training program. Academy graduates consistently rank among the top in Pennsylvania police academies in GPA and state certification examination scores. These scores, combined with the many certifications and micro-credentials that a MU Police Academy graduate receives, provide the foundation that law enforcement agencies seek and desire.
Applications Now Being Accepted for Schools-to-Work Program Grant
The Pennsylvania Department of Labor & Industry (L&I) is now accepting applications for Schools-to-Work Program (STWP) grant funding which is used to continue fostering partnerships between schools, employers, organizations, and associations that lead to career pathways for students.
A total of $2.5 million in funding is available, with the maximum project award being $250,000. The application deadline is Tuesday, March 15, 2022 at 4 p.m.
Eligible applicants must be any entity that is registered with L&I as a pre-apprenticeship program or is connected with a registered apprenticeship program. Other eligible applicants include an entity that has an established connection with a registered apprenticeship program and is working on pre-apprenticeship registration, and which will have the full responsibility for the administration and operation of the program.
According to L&I, project proposals must create learning opportunities for participating students and should focus on the coordination of people and resources to help individuals on a continuous path to family-sustaining employment and career growth. The proposal must also focus on building pre-apprenticeship programs to fill current and anticipated labor market needs in the given geographical area.
For more information about the grant program, see L&I's Available Grant Opportunities webpage.
New Helpline Available for Farmers Seeking Mental Health Services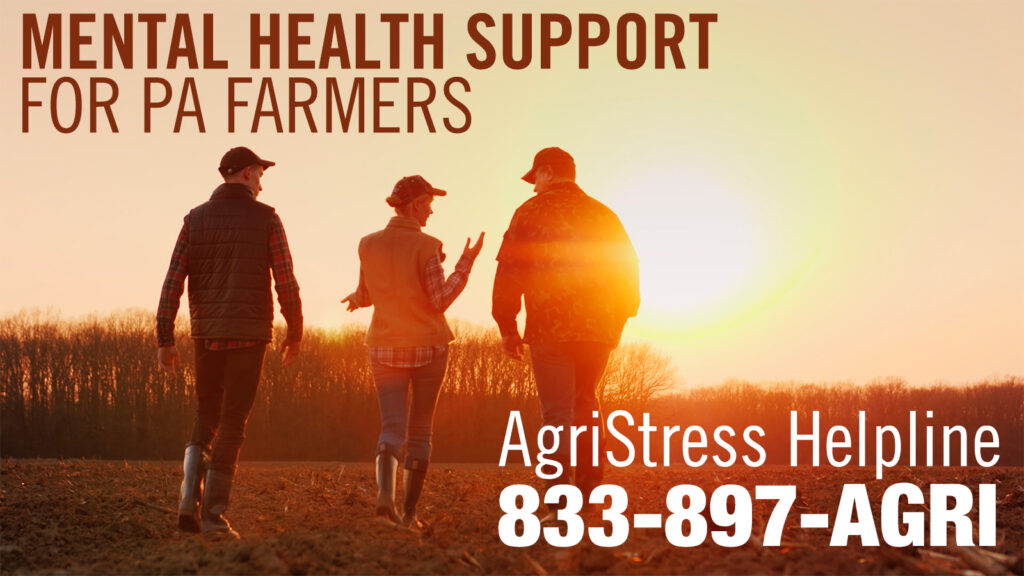 Pennsylvania farmers and farm families seeking mental health support can now access a free helpline for assistance.
The AgriStress HelpLine for Pennsylvania is available 24 hours a day, seven days a week. Farmers can call 833-897-AGRI (2474) to speak to a health care professional.
According to the American Farm Bureau Federation, financial challenges, farm or business problems and the fear of losing the farm are top contributors to farmers' mental health challenges. Cost, embarrassment and stigma often prevent farmers from seeking help or treatment for a mental health condition. The Senate Agriculture and Rural Affairs Committee explored the topic in several public forums in recent years.
Funding Available for Substance Abuse Recovery-to-Work Projects
A total of $10 million in funding is available through the Appalachian Regional Commission (ARC) INvestments Supporting Partnerships In Recovery Ecosystems (INSPIRE) Initiative, which seeks to address the ongoing substance use disorder crisis by helping to fund projects that create or expand a recovery ecosystem that will lead to workforce entry or re-entry.
The ARC, made up of 423 counties across 13 states including Pennsylvania, started the INSPIRE Initiative in April 2021 and since then has awarded $15.7 million in 49 projects throughout 197 ARC counties.
According to the ARC, successful projects will support the post-treatment to employment continuum, which could include investments in health care networks that support substance use disorder recovery professionals, recovery-focused job training programs, as well as initiatives designed to coordinate, or link, recovery services and training that support the recovery ecosystem.
Applications are now being accepted for the INSPIRE grants, with a pre-application workshop scheduled for Feb. 24, a March 3 deadline for letters of intent and applications due on March 24. For more information about the application process, see the ARC's INSPIRE application website.
Halting the Rise in Pennsylvania Traffic Fatalities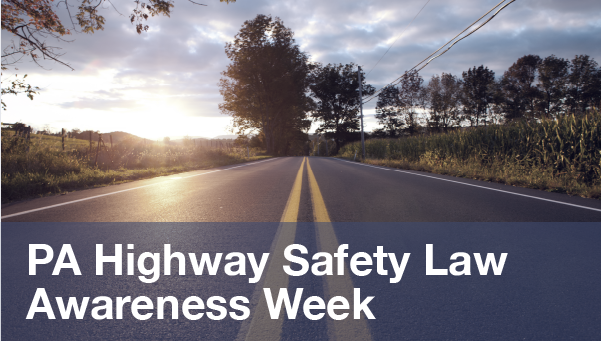 In Pennsylvania, 2021 preliminary data shows deaths on our roadways increased by as much as 10%, including increases in fatalities in speeding crashes, distracted driving crashes, crashes involving teen drivers, as well as unrestrained fatalities.
Pennsylvania Highway Safety Law Awareness Week is next week, Feb. 20-26, and it's an opportunity to think about the laws and driving habits that increase traffic safety.
Highway safety laws that can prevent traffic fatalities include:
Distracted Driving – State law prohibits any driver from using an Interactive Wireless Communication Device to send, read or write a text-based communication while his or her vehicle is in motion.
Seat Belts – Any occupant younger than 18 must buckle up when riding in a vehicle, as well as drivers and front-seat passengers. Children under the age of two must be secured in a rear-facing car seat, and children under the age of four must be restrained in an approved child safety seat. Children must ride in a booster seat until their eighth birthday.
Impaired Driving – Individuals are prohibited from driving while impaired by alcohol or drugs. Penalties for driving while impaired depend on the individual's level of impairment and prior offenses and can include up to $10,000 in fines, up to five years in prison, up to 18 months license suspension, one year of ignition interlock and more.
Speeding – Motorists are required to drive at reasonable and prudent speeds for the current conditions. This law is sometimes called the "assured clear distance" rule because it requires motorists to operate at a speed at which they can stop within an "assured clear distance." Drivers may be ticketed for rear-ending another vehicle because they violated this law by not stopping within the following distance they allowed.
You can read more about highway safety at www.PennDOT.gov/safety.