Date: May 12, 2021
Time: 10 AM – 11 AM
Location: Harrisburg Capitol, East Wing, Pennsylvania War Veterans Memorial Fountain
This will be streamed live on SenatorMastriano.com.
Legislators Attending:
Senator Doug Mastriano – Emcee and prime sponsor of SB 624
Senator Cris Dush – Co-author of SB 624
Others by invitation
Guest Speakers: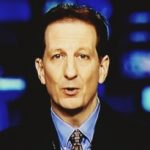 Erich Pratt
Erich Pratt is the Senior Vice President of Gun Owners of America, and currently serves on the GOA Board. Erich has appeared on numerous national radio and TV programs such as NBC's Today Show, MSNBC, CNN, CBS, OANN and Fox Cable News. His columns have appeared in newspapers across the country, including USA Today. In addition to authoring a book, Bearing Arms: Our Rights, Our Duties & Our Freedoms, he is the author of a civil government textbook, The Constitutional Recipe for Freedom.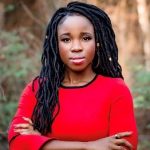 Antonia Okafor
Antonia Okafor Cover is a pastor's wife, mother, 2nd Amendment advocate, and believes in empowering women and minorities through gun ownership. In 2017, Antonia became the founder of EMPOWERED 2A, a national organization that educates and equips women to seek empowerment through the Second Amendment. She is also a national spokesperson and the Director of Outreach for Gun Owners of America. She is the host of Bulletproof, a podcast that covers faith, firearms, and empowerment, on the Ricochet Podcast Network.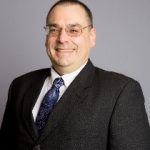 Dr. Val Finnell
Colonel (Dr.) Val W. Finnell, USAF Ret. is the Pennsylvania Director for Gun Owners of America, spearheading GOA's work within the Keystone State. Val has been a stalwart defender of the right to keep and bear arms since the 1990s. In 1998, he was elected as the first president of the Virginia Citizens Defense League (VCDL), the premier gun rights organization in the Commonwealth of Virginia. VCDL was instrumental in making Virginia a "shall issue" state and continues its mission to the present day.